Lacrosse Officials Year-End Awards
At their "Year-End Gathering" the members of the Genesee Valley Lacrosse Officials Association announced their annual Frank Mangione Award for Excellence award winner.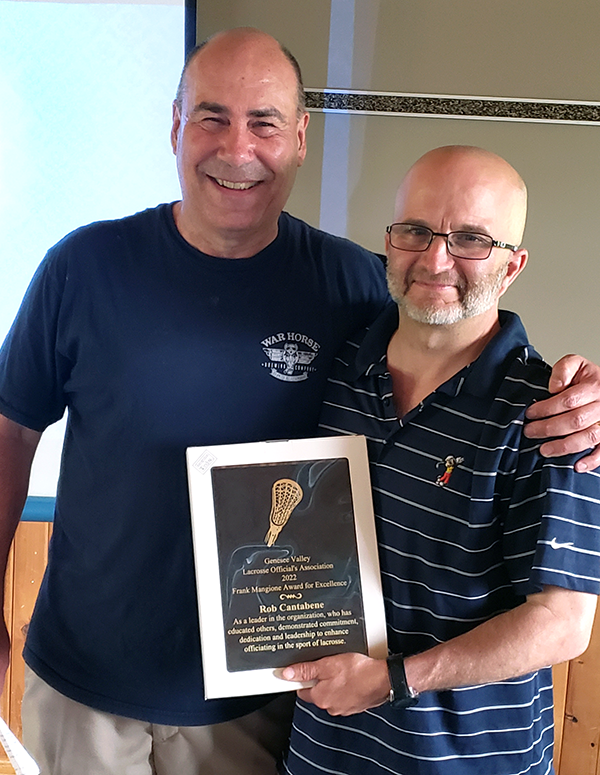 The award is given to a person who has demonstrated the highest ideals of professionalism, leadership, passion and above all, respect for the game of lacrosse at any level both on and off the field. Mangione served in many capacities within the organization for more than forty years.
The award, this year, was given to Rob Cantabene, a long-time the organization though the many COVID issues which included shortened seasons, no season, masks, vaccines, etc. "He has served with integrity and a sense of fairness, always making the right decision", said incoming President Jim Malloy.
The "Iron man Award" was given to Luke Paulus for having officiated the most games this season (34).
The "annual report" for the organization included: 625+ games officiated and 1500 assignments.
The new leadership positions were also announced. Jim Malloy will return as President (through 2024), Luke Paulus will be Vice President (through 2023), Tom D`Ambrosia will be Treasurer (through 2024) and Dan Scarazzo will be Secretary.
NOTE: .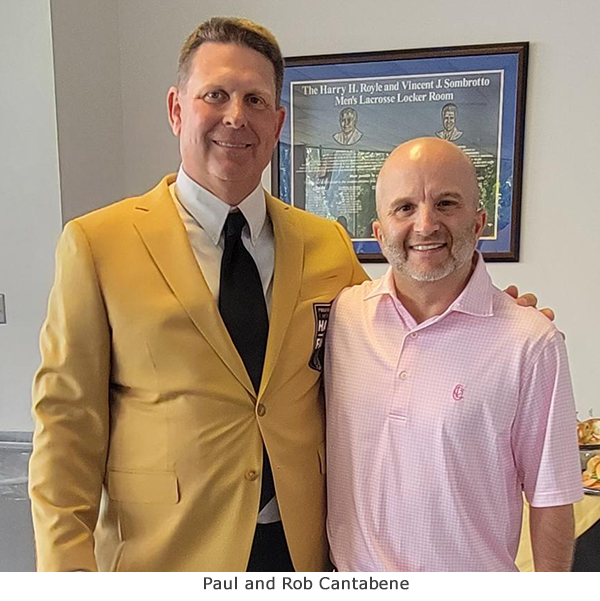 It was a big month for the Cantabene family as not only did Rob win the coveted Mangione Award, but it was announced that his brother, Paul Cantabene, will be inducted into the inaugural Pro Lacrosse Hall of Fame class later this year.
Paul, a standout lacrosse faceoff midfielder at Irondequoit before playing at Loyola College. He served as an assistant coach at Maryland, Towson, Johns Hopkins and then as Head Coach at Stevenson from 2005-present. His 2013 team has a perfect season (22-0) and won the NCAA Division III championship with a win over RIT.
As a professional he has played in the MLL (Bayhawks) and the NLL (Baltimore Thunder, Pittsburgh Crossefire, Washington Power and Philadelphia Wings). He is a member of a number of Hall of Fames, including the Rochester Chapter of USA Lacrosse.