NYS Championship History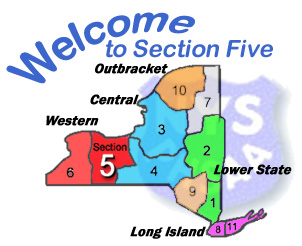 The New York State Public High School Athletic Association has hosted state tournament play since 1977 when there was a single (Class A) tournament which was won in a close game with Elmont (Section 8) beating Ward Melville (Section 11) 12-11. Elmont won a second championship in 1987, but Ward Melville has won eight titles (the last one in 2013).

In 1987 New York State allowed two classes (A and B) and then in 2000 there were three classes (A, B and C). Starting in 2017 there are four classes (A, B, C and D).

The Wildcats from West Genesee (Section III) have the most wins (by quite a few) with fifteen Championships.
NYS Class A Champions
| YR | CHAMP | Sec | OPP | Sec | Sc |
| --- | --- | --- | --- | --- | --- |
| 2023 | Baldwinsville | 3 | Farmingdale | 8 | 9-5 |
| 2022 | Baldwinsville | 3 | Northport | 11 | 10-7 |
| 2019 | Massapequa | 8 | Fairport | 5 | 10-6 |
| 2018 | Ward Melville | 11 | West Genesee | 3 | 15-2 |
| 2017 | Ward Melville | 11 | Pittsford | 5 | 10-9 OT |
| 2016 | Victor | 5 | Ward Melville | 11 | 7-5 |
| 2015 | Niskayuna | 2 | West Genesee | 3 | 13-10 |
| 2014 | Massapequa | 8 | Fayetteville-Manlius | 3 | 16-2 |
| 2013 | Ward Melville | 11 | West Genesee | 3 | 16-4 |
| 2012 | West Islip | 11 | Ithaca | 4 | 12-7 |
| 2011 | Farmingdale | 8 | Ithaca | 4 | 12-11 OT |
| 2010 | West Islip | 11 | Fairport | 5 | 13-5 |
| 2009 | West Islip | 11 | Orchard Park | 6 | 10-5 |
| 2008 | West Genesee | 3 | Syosset | 8 | 11-7 |
| 2007 | West Islip | 11 | West Genesee | 3 | 9-4 |
| 2006 | West Islip | 11 | West Genesee | 3 | 7-6 |
| 2005 | West Genesee | 3 | Niskayuna | 2 | 15-2 |
| 2004 | West Genesee | 3 | West Islip | 11 | 12-6 |
| 2003 | West Genesee | 3 | Farmingdale | 8 | 11-10 |
| 2002 | West Genesee | 3 | Northport | 11 | 10-9 |
| 2001 | Northport | 11 | Orchard Park | 6 | 15-10 |
| 2000 | Ward Melville | 11 | Orchard Park | 6 | 7-4 |
| 1999 | Ward Melville | 11 | West Genesee | 3 | 13-12 OT |
| 1998 | West Genesee | 3 | Ward Melville | 11 | 9-8 OT |
| 1997 | Ward Melville | 11 | West Genesee | 3 | 8-7 |
| 1996 | Mahopac | 1 | West Genesee | 3 | 4-3 |
| 1995 | West Genesee | 3 | Sachem | 11 | 4-3 |
| 1994 | West Genesee | 3 | Ward Melville | 11 | 5-2 |
| 1993 | Sachem | 11 | Fayetteville-Manlius | 3 | 9-7 |
| 1992 | Ward Melville | 11 | Baldwinsville | 2 | 9-4 |
| 1991 | West Genesee | 3 | Lakeland/Panas | 1 | 10-5 |
| 1990 | West Genesee | 3 | Ward Melville | 11 | 10-5 |
| 1989 | Ward Melville | 11 | Liverpool | 3 | 10-5 |
| 1988 | Ward Melville | 11 | Fayetteville-Manlius | 3 | 5-3 |
| 1987 | West Genesee | 3 | Yorktown | 1 | 13-1 |
| 1986 | Garden City | 8 | Fairport | 5 | 14-6 |
| 1985 | West Genesee | 3 | Garden City | 8 | 10-3 |
| 1984 | Yorktown | 1 | West Genesee | 3 | 6-5 |
| 1983 | West Genesee | 3 | Yorktown | 1 | 11-8 |
| 1982 | West Genesee | 3 | Yorktown | 1 | 8-7 |
| 1981 | West Genesee | 3 | Yorktown | 1 | 11-7 |
| 1980 | Henninger | 3 | Yorktown | 1 | 8-4 |
| 1979 | Sachem | 11 | Cold Spring Harbor | 8 | 9-8 |
| 1978 | Ward Melville | 11 | Farmingdale | 8 | 8-5 |
| 1977 | Elmont | 8 | Ward Melville | 11 | 12-11 |
---
NYS Class B Champions
| YR | CHAMP | Sec | OPP | Sec | Sc |
| --- | --- | --- | --- | --- | --- |
| 2023 | Garden City | 8 | Victor | 5 | 9-8 |
| 2022 | Garden City | 8 | Canandaigua | 5 | 8-1 |
| 2019 | Victor | 5 | John Jay | 1 | 9-7 |
| 2018 | Garden City | 8 | Victor | 5 | 7-6 |
| 2017 | Victor | 5 | Yorktown | 1 | 9-3 |
| 2016 | Jamesville-DeWitt | 3 | Yorktown | 1 | 9-6 |
| 2015 | Victor | 5 | Manhasset | 8 | 17-8 |
| 2014 | Yorktown | 1 | Jamesville-DeWitt | 3 | 10-9 |
| 2013 | Garden City | 8 | Jamesville-DeWitt | 3 | 13-8 |
| 2012 | Garden City | 8 | Irondequoit | 5 | 11-4 |
| 2011 | Jamesville-DeWitt | 3 | Garden City | 8 | 8-7 OT |
| 2010 | Jamesville-DeWitt | 3 | Garden City | 8 | 11-5 |
| 2009 | Canandaigua | 5 | Niskayuna | 2 | 10-5 |
| 2008 | Rocky Point | 11 | Carthage | 3 | 17-6 |
| 2007 | Jamesville-DeWitt | 3 | John Jay | 1 | 13-11 |
| 2006 | Huntington | 11 | Corning East | 4 | 18-6 |
| 2005 | Huntington | 11 | Jamesville-DeWitt | 3 | 14-3 |
| 2004 | Southside | 8 | Corning East | 4 | 12-9 |
| 2003 | Yorktown | 1 | Jamesville-DeWitt | 3 | 10-6 |
| 2002 | Comsewogue | 11 | Carthage | 3 | 8-7 |
| 2001 | Wantagh | 8 | East Syracuse Minoa | 4 | 13-6 |
| 2000 | Garden City | 8 | Carthage | 4 | 18-15 |
| 1999 | Lynbrook | 8 | Corning East | 4 | 12-7 |
| 1998 | Comsewogue | 11 | Canton | 10 | 12-8 |
| 1997 | Garden City | 8 | Corning East | 4 | 12-11 |
| 1996 | Bethpage | 8 | Corning East | 4 | 7-6 |
| 1995 | Manhasset | 8 | Corning East | 4 | 14-4 |
| 1994 | Garden City | 8 | Corning East | 4 | 15-7 |
| 1993 | Yorktown | 1 | Irondequoit | 5 | 9-6 |
| 1992 | Yorktown | 1 | Corning East | 4 | 10-5 |
| 1991 | Yorktown | 1 | Nottingham | 3 | 12-3 |
| 1990 | Corning East | 4 | Yorktown | 1 | 13-7 |
| 1989 | Yorktown | 1 | Corning East | 4 | 8-7 |
| 1988 | Cortland | 3 | Manhasset | 9 | 11-9 |
| 1987 | Elmont | 8 | Jamesville-DeWitt | 3 | 13-12 |
| 1986 | Jamesville-DeWitt | 3 | Elmont | 8 | 13-10 |
---
NYS Class C Champions
| YR | CHAMP | Sec | OPP | Sec | Sc |
| --- | --- | --- | --- | --- | --- |
| 2023 | Manhasset | 8 | Jamesville-DeWitt | 3 | 14-5 |
| 2022 | Manhasset | 8 | Westhill | 3 | 13-5 |
| 2019 | Shoreham-Wading River | 11 | Jamesville-DeWitt | 3 | 12-7 |
| 2018 | Islip | 11 | Westhill | 3 | 9-3 |
| 2017 | Cold Spring Harbor | 8 | Jamesville-DeWitt | 3 | 11-9 |
| 2016 | Cold Spring Harbor | 8 | Penn Yan | 5 | 15-4 |
| 2015 | Cold Spring Harbor | 8 | Cazenovia | 3 | 9-6 |
| 2014 | Bronxville | 1 | Cazenovia | 3 | 13-10 |
| 2013 | Cazenovia | 3 | Bronxville | 1 | 13-11 |
| 2012 | Shoreham-Wading River | 11 | Penn Yan | 5 | 10-6 |
| 2011 | Cazenovia | 3 | Bayport-Blue Point | 11 | 14-6 |
| 2010 | Manhasset | 8 | Corning East | 4 | 19-6 |
| 2009 | Manhasset | 8 | Lafayette | 3 | 16-11 |
| 2008 | Mt. Sinai | 11 | Corning East | 4 | 10-5 |
| 2007 | Shoreham-Wading River | 11 | Corning East | 4 | 14-10 |
| 2006 | Cold Spring Harbor | 8 | CBA (Syr) | 3 | 13-5 |
| 2005 | Lafayette | 3 | Manhasset | 8 | 10-9 |
| 2004 | Manhasset | 8 | Penn Yan | 5 | 13-5 |
| 2003 | Lafayette | 3 | Somers | 1 | 18-3 |
| 2002 | Shoreham-Wading River | 11 | Skaneateles | 3 | 10-4 |
| 2001 | Penn Yan | 5 | Manhasset | 8 | 9-8 |
| 2000 | Lynbrook | 8 | Lafayette | 3 | 17-12 |
---
NYS Class D Champions
| YR | CHAMP | Sec | OPP | Sec | Sc |
| --- | --- | --- | --- | --- | --- |
| 2023 | Cold Spring Harbor | 8 | Marcellus | 4 | 12-5 |
| 2022 | Cold Spring Harbor | 8 | Chenango Forks | 4 | 17-1 |
| 2019 | LaFayette/Onondaga | 3 | Briarcliff | 1 | 9-8 OT |
| 2018 | Pleasantville | 1 | Penn Yan | 5 | 16-2 |
| 2017 | CBA (Syr) | 3 | Westlake | 1 | 12-5 |
---
NYS Champion Distribution
| Last YR | CHAMP | Sect | Championships |
| --- | --- | --- | --- |
| 2023 | Baldwinsville | 3 | 2 |
| 1996 | Bethpage | 8 | 1 |
| 2014 | Bronxville | 1 | 1 |
| 2009 | Canandaigua | 5 | 1 |
| 2013 | Cazenovia | 3 | 2 |
| 2017 | CBA (Syr) | 3 | 1 |
| 2023 | Cold Spring Harbor | 8 | 6 |
| 2002 | Comsewogue | 11 | 2 |
| 1990 | Corning East | 4 | 1 |
| 1988 | Cortland | 3 | 1 |
| 1987 | Elmont | 8 | 2 |
| 2011 | Farmingdale | 8 | 1 |
| 2023 | Garden City | 8 | 9 |
| 1980 | Henninger | 3 | 1 |
| 2006 | Huntington | 11 | 2 |
| 2018 | Islip | 11 | 1 |
| 2016 | Jamesville-DeWitt | 3 | 5 |
| 2005 | Lafayette | 3 | 2 |
| 2019 | LaFayette/Onondaga | 3 | 1 |
| 2000 | Lynbrook | 8 | 2 |
| 1996 | Mahopac | 1 | 1 |
| 2023 | Manhasset | 8 | 6 |
| 2019 | Massapequa | 8 | 2 |
| 2008 | Mt. Sinai | 11 | 1 |
| 2015 | Niskayuna | 2 | 1 |
| 2001 | Northport | 11 | 1 |
| 2001 | Penn Yan | 5 | 1 |
| 2018 | Pleasantville | 1 | 1 |
| 2008 | Rocky Point | 11 | 1 |
| 1993 | Sachem | 11 | 2 |
| 2019 | Shoreham-Wading River | 11 | 4 |
| 2004 | Southside | 8 | 1 |
| 2019 | Victor | 5 | 4 |
| 2001 | Wantagh | 8 | 1 |
| 2018 | Ward Melville | 11 | 10 |
| 2008 | West Genesee | 3 | 15 |
| 2012 | West Islip | 11 | 5 |
| 2014 | Yorktown | 1 | 7 |
---
NYS Champion Distribution by Section
| Sect | Class A | Class B | Class C | Totals |
| --- | --- | --- | --- | --- |
| 1 | 2 | 6 | 1 | 10 |
| 2 | 1 | 0 | 0 | 1 |
| 3 | 18 | 6 | 4 | 30 |
| 4 | 0 | 1 | 0 | 1 |
| 5 | 1 | 4 | 1 | 6 |
| 8 | 5 | 14 | 10 | 31 |
| 11 | 18 | 5 | 6 | 29 |
| | |
| --- | --- |
| on 12-10-2023 | The Information presented on this page has been submitted by a team coach, a team reporter or a SportsFive reporter. If there are errors or missing data, please contact the team's Head Coach. |