Latest Brackets
The Brackets for the 2023 are now available on the brackets page.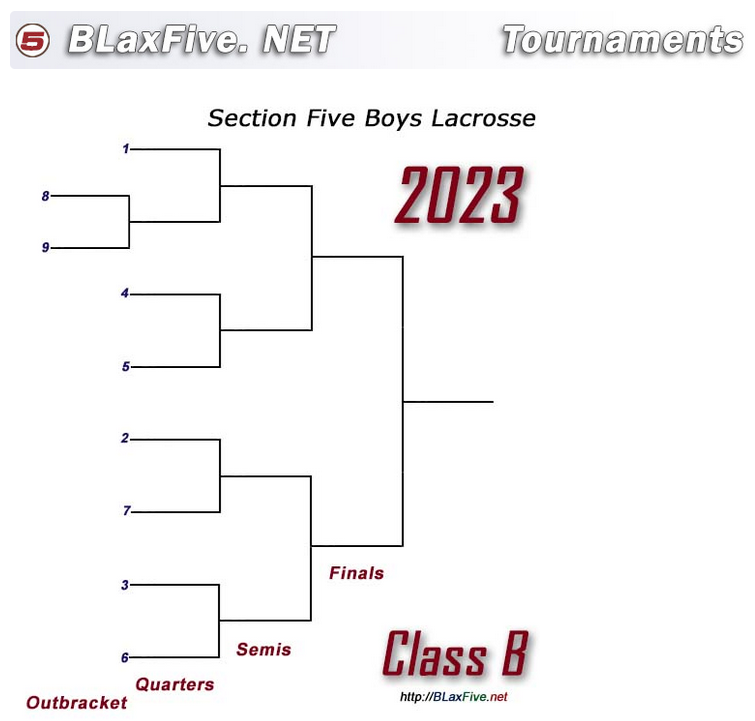 In Class A, Pittsford (14-2) takes the top seed with an average score of 7.56 with McQuaid Jesuit (11-3) in second with 6.86. Helping the Panthers in seeding was their 8-7 win over St. Josephs, 13-5 win against Orchard Park and most certainly their 6-5 win vs Canandaigua. In the third seed is Penfield (11-5) with 5.86 and Rush-Henrietta (10-4) in the fourth seed with 5.71
In Class B, Victor (14-2) tops the bracket with an average score of 7.81. The Blue Devils also beat Canandaigua for big points in addition to Pittsford, Niskayuna and Don Bosco Prep for ten points each. The second seed was earned by Canandaigua (12-4) with a 6.88 average who won big points with their Orchard Park and HF-L wins. In the third slot is Spencerport (11-5) with 6.25 and Irondequoit (9-7) with 5.88.
In Class C, Honeoye Falls-Lima (12-4) is at the top of the bracket with 5.94 points and a big ten point win against East Aurora coupled with six wins that gave them eight points each. Pal-Mac (12-3) is a very close second with 5.93. The Red Raiders were helped by seven eight point games. Wayne (12-4) is in third with 5.88 and Geneva (9-7) takes fourth with 5.06 points.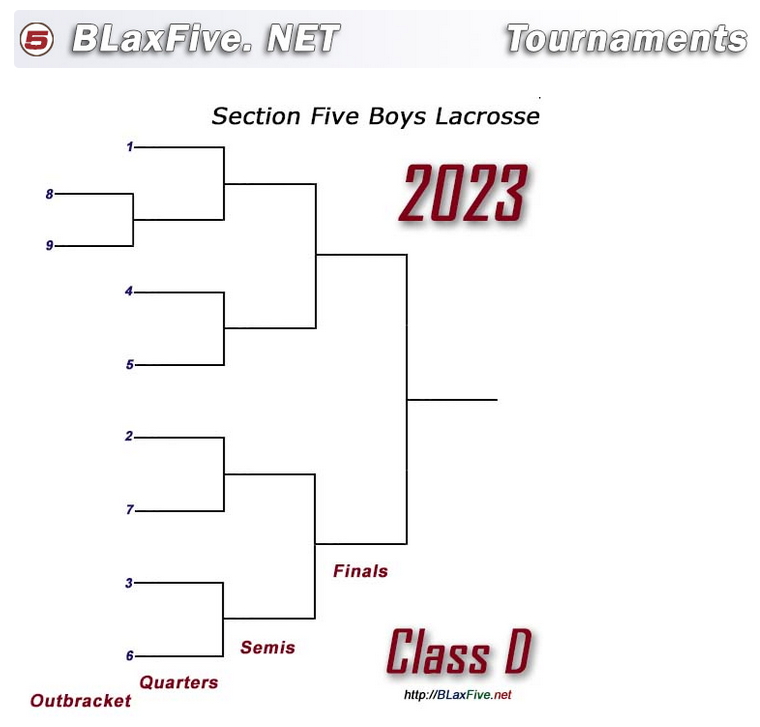 In Class D, Aquinas (11-4) takes top honors, with Penn Yan (9-7) in second, Marcus Whitman (9-7) in third and Newark (10-6) in fourth. Aquinas made the top seed with five eight-point wins which helped their average to 5.67. The Mustangs earned an average of 5.44 helped by their ten-point win today over Williamsville North (12-3) and five eight point wins. Marcus Whitman (9-7) finished the regular season with an average of 5.00 points and Newark (10-6) finished with 4.50 points.
There is lot more information on the Tournament Page. How close are the teams in each class? Take a look at the "Seeding list".
The tournaments start on Monday, May 22bd with out bracket games in Classes B and D.
All quarterfinal games will start on Tuesday, May 23rd for classes A and C.