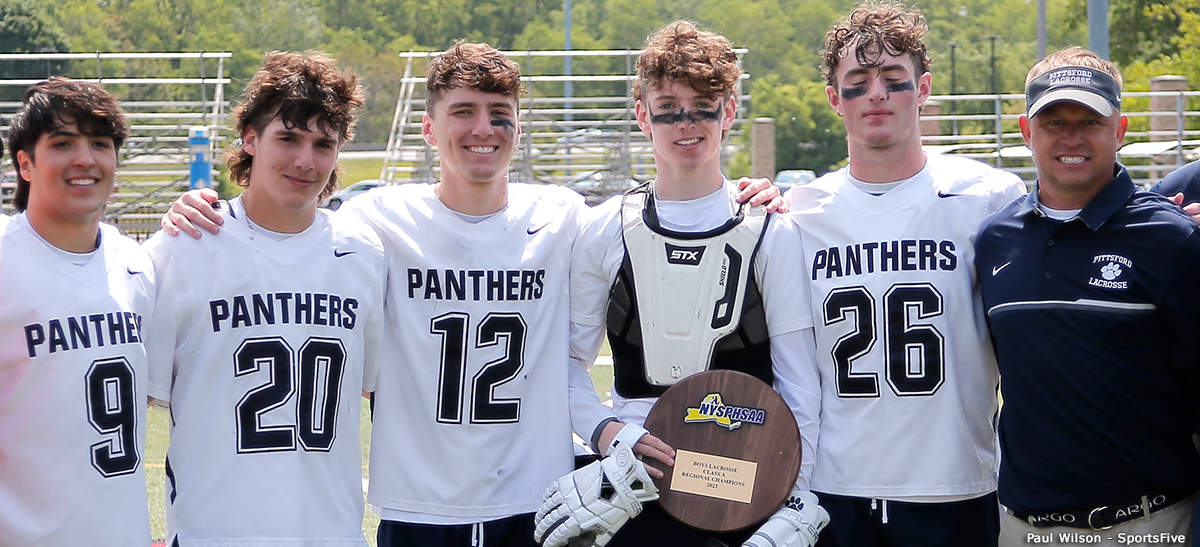 2023 All-Section Five List Released
For the eighth time and after a brief absence, Section Five Lacrosse leadership has selected first, second and honorable mention lists of All-Section players.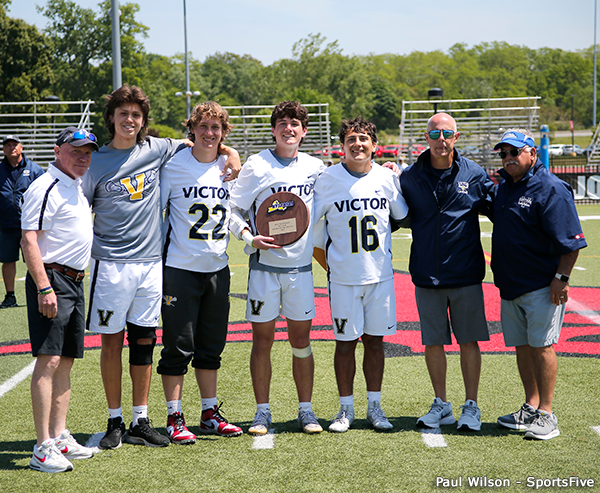 The 2023 first team lists fifteen players and includes the six All-Americans previously announced. "It`s always difficult to choose from so many talented players," said Section Five Chairman, Mike Simon.
To be nominated each player was required to be selected to their first team all-league (except Independent teams). The lists were selected from a pool of seventy-nine players. The selections were reviewed by Chairmen of each of the three leagues, two at-large coaches the Lacrosse Coordinator and Assistant Coordinator.
Although grade and league were not major factors in selection, the lists show the skills that are found throughout the section. Twelve Monroe County teams were represented on the lists, with the rest representing Finger Lakes (5), GRALL(2) and Independents (1). Showing that the "Best of the Best" can come from any age group, there were 28 seniors, 7 juniors, 4 sophomores, and 1 freshman listed. Distribution among the positions shows 9 midfielders, 12 attackmen, 7 defensemen, 4 FO specialists, 3 LSM, 1 SSDM, and 2 goalies.
First Team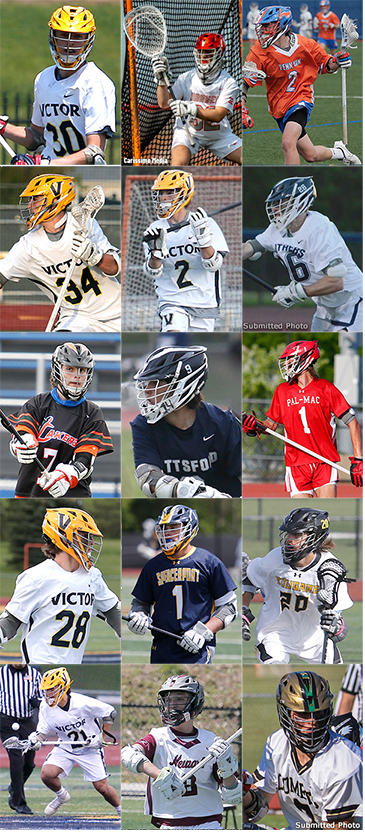 Ryan Dodge - Victor senior - Stony Brook
Jack Faoila - Canandaigua senior - Hobart *
Teagan Fingar - Penn Yan Sophomore
Thomas Gravino - Victor senior - Maryland *
Jack Herendeen - Victor junior - Cornell
Noah Hezel - Pittsford senior - Lafayette
Jackson McEnerney - Livonia-Avon senior - RIT
Rex Kesselring - Pittsford senior
Robert Kinslow - Pal-Mac senior - Hobart *
Pax Marshall - Victor senior - Georgetown
Cameron Mesh - Spencerport senior
Chase Perryman - HFL junior
Sam Ricci - Victor senior - Cornell *
Preston Steve - Newark senior - Roberts Wesleyan *
Mikey Valent - Rush-Henrietta senior - Hobart *
* All-Americans
Second Team
Drew Angelo - HFL junior - Syracuse
Tano Auriuso - Aquinas freshman
Ryan Bowerman - Penfield junior - Loyola
Jonah Carrier - Irondequoit senior - Maryland
Henry Coke - McQuaid senior - St Bonaventure
Ben Cook - HFL junior
Anthony DeMeo - Pittsford senior - Le Moyne
Anthony Druker - Penn Yan senior - Loyola
Connor Gorton - Marcus Whitman senior - Utica
Sam Gotham - Victor senior - Stony Brook
Jason Mosher - Hilton senior - Ohio Wesleyan
Noah Olbrich - Aquinas sophomore
Drew Pagano - Schroeder senior - Mercyhurst
Dom Pezzimenti - Victor senior
Ben Steingass - Pittsford senior - Amherst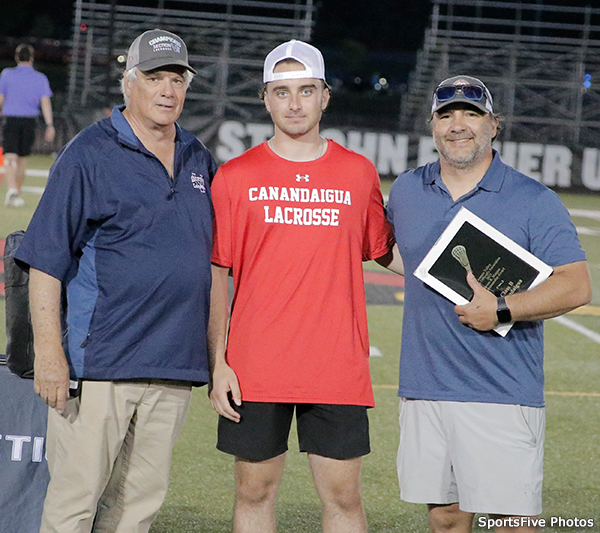 Honorable Mention
Ethan Amidon - Brighton senior - Wittenberg
Aiden Cawley - Hilton senior - VMI
Vincenzo Giangreco - McQuaid Jesuit junior
Aiden Greco - Irondequoit senior - Robert Morris
Keagan Hoesterey - Pal-Mac junior
Nate Michel - Wayne senior
Jayden Rodriguez - Spencerport sophomore
Jack Schimmel - Aquinas junior
Drew Williamee - Canandaigua sophomore
Daniel Wright - Geneva senior - Brockport