Pittsford Advances to the Class A Finals
SPECIAL REPORT: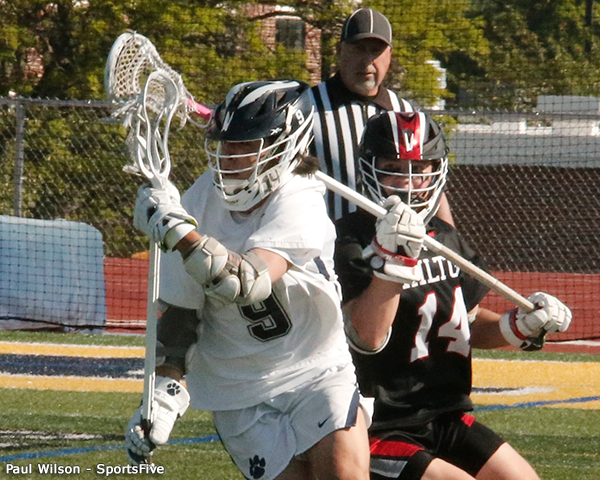 Pittsford moved on to the Class A Championship to face McQuaid Jesuit. The Panthers held the Cadets scoreless until the 4th quarter defeating Hilton 12-5. The Cadets defense was noteworthy throughout the contest. Goalie Jason Mosher had a strong game and finished with 12 saves for the game. In addition to the strong performance in the cage, the Cadet defense played a strong zone throughout the contest. The Panthers were forced into multiple bad shots throughout the contest. The biggest problem from Hilton came from their limited possession time. The Cadets struggled to have many chances at the goal. Four of their five goals were scored in the final 3:03 of play.
The Panthers started off the first quarter with their opening goal coming at 4:07 remaining in the first quarter. Spencer Parrinello scored with a dodge along the goal line. It was the first of his 3g-1a. Two minutes later, he assisted the second goal of the game with a crossing feed to Rex Kesselring. Jackson Green scored the first of his 3g goals in the final seconds of the quarter. The Panthers finished the quarter with a 3-0 lead.
The second quarter was similar to the first with the Panthers adding three goals. All three goals were single player drives. The first was senior midfielder Ben Steingass driving from the top. Four minutes later, Green scored his second goal with another drive from the top. The final goal of the quarter was junior midfielder Luke Fliss scoring a drive along the right flat. The Panthers extended their lead to 6-0 going into halftime.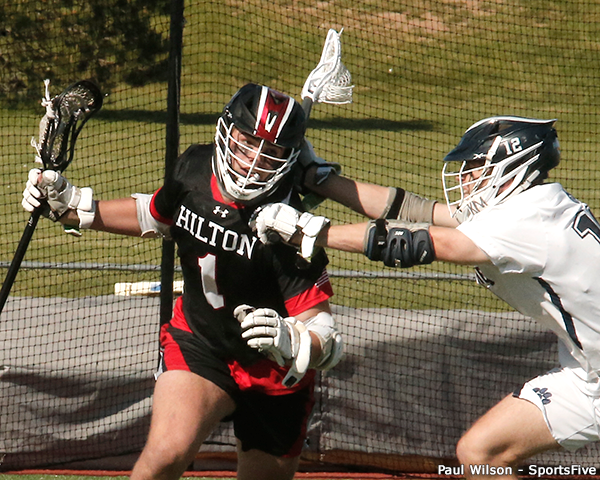 The third quarter led off with two more single player drives from Parrinello and Steingass. The third goal of the quarter was a quick outside feed around the top. Steingass fed the ball to Green for his third goal of the night. At the end of three quarters, Pittsford led 9-0. In the fourth quarter, Hilton got on the board with an unassisted drive by senior midfielder Alden Cawley. Pittsford responded with three more goals, all of which were scored in unsettled situations. The first two were on fast-breaks. Ian Erskine was part of both after scoring the first and assisting the second. Erskine's goal was scored off a feed from Kesselring and his assist was to sophomore Charlie Ryan. The final four goals of the game were scored by the Cadets. Sophomore Braydon Pike scored during a broken clear and Cawley added his second and third of the game. The last goal was a face-off fast-break by Michael Mitrano. Pittsford moves on to the Finals on Tuesday.