Monday: Victor Over Canandaigua
DAY IN REVIEW: MONDAY - Victor defeated the Canandaigua zone in a game that was highly contested throughout. Haverling won another game, this time against Watkins Glen. Bloomfield-Honeoye defeated Midlakes-Red Jacket as John Blair scored both the tying and the winning goal.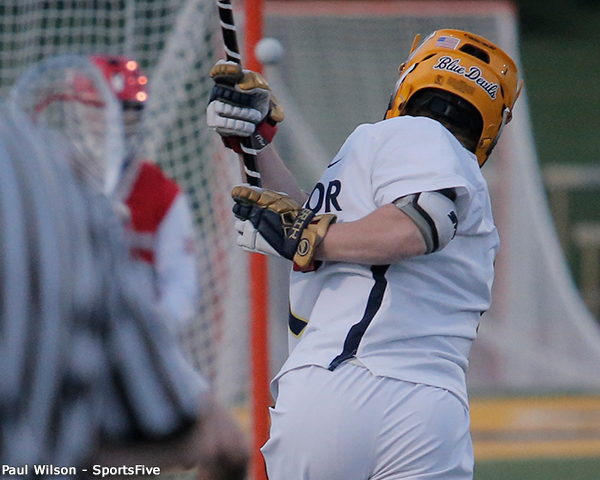 BLOOMFIELD-HONEOYE-6 at MIDLAKES-RED JACKET-5 - This was an exciting and close game that had the teams tied five times including 4-4 at the half. As there were no goals scored in the last quarter, the game was won in the third, where sophomore attackman John Blair (4g) scored the final tying goal at 5:21 and then the winning goal at 3:52. Other scoring for the Pride were Liam Roach (2g-3a), and Tyler Bruder (1a). Facing off for Bloomfield-Honeoye was Cody Whittaker with 12+/2- = 86%.
Scoring for Midlakes-Red Jacket (1-10) were Brendan Baldwin (1g-2a), Theodore Altman (2g), and Garret Cooper (1a). Midlakes-Red Jacket goalie Kaiden Larson made 11s/6ga = 65% (48 mins). [ BOX SCORE]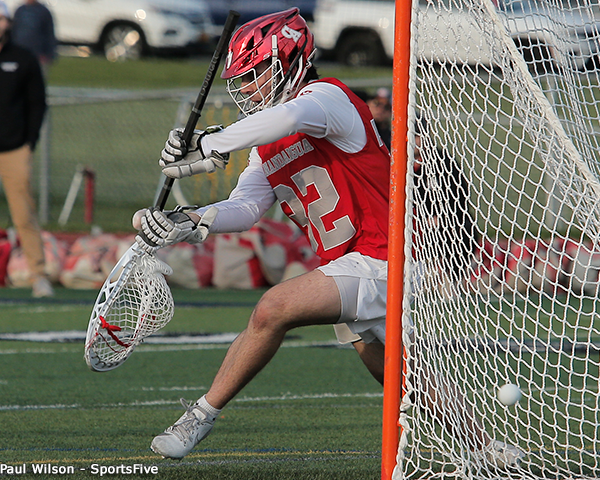 CANANDAIGUA-3 at VICTOR-10 - Most of the game was much closer than the score would seem, but a six goal run by the Blue Devils was too much for Canandaigua to overcome. The game was tied at 1-1 after the first quarter and a manageable 3-1 at the half. Canandaigua limited the shots in the first half with a tight inside zone defense and the Blue Devils were content to pass the ball around the perimeter hoping to pull one of the posts out. In the second half, as Victor started placing players inside the zone, they were able to get both interior feeds on occasion and continued to pepper Jack Faiola who made many noteworthy saves and ended the game with 18s/10ga = 64% (48 mins).
Scoring for Victor (12-2) were Jack Herendeen (1g-3a), Liam Wheeler (3g-1a), Sam Gotham (2a), Kyle Saeger (1g-1a), Aiden Clinkscales (2g), Thomas Gravino (1g-1a), Brody Secker (1g), and Ethan Lischerelli (1g). Facing off for Victor was senior Braeden McConville with 1+/0- = 100%, and senior Sam Ricci with 10+/5- = 67%.
Scoring for Canandaigua (11-2) were Alex Rheude (2g), and Nate Sheridan (1g). [ BOX SCORE] - - More images in the photo gallery.
HAVERLING-20 at WATKINS GLEN-8 - Watkins Glen scored five of their goals in the first quarter while the Rams scored six in the first and six in the second quarter, leading 12-6 at the half. The Haverling defense peaked in the second half, limiting Watkins Glen to two goals in the third and none in the fourth. Leading the scoring for Haverling (2-8) were Connor Brundage (8g-1a), Zach Colegrove (4g-4a), and Gavin Price (3g-4a). In the goal Haverling goalie McLane Stermole made 9s/8ga = 53% (48 mins). There was no information available for Watkins Glen at post-time. [ BOX SCORE]