Week In Review - Week 7
EDITOR'S NOTE: This weekly summary touches on some of the games played in the recent past and highlights some games of interest in the current week. For more in-depth coverage, click on the DAY OF THE WEEK for more coverage for that day, including box scores, articles, and galleries.
There forty-four games played last week. There are seventy-four out of section games scheduled and 58 have been played. Section V teams have won 35 and lost 23 (60%). There are no teams that are undefeated at this point.
| | |
| --- | --- |
| Games played last week: 44 | Games played this season: 203 |
| Leagues games played last week: 17 | Out of Section games last week: 6 |
| Mismatched Games (>8 pts): 14 | Close Games (<4 pts): 11 |
| Undefeated teams: 0 | Games scheduled for next week: 40 |
Looking Back
On Monday There were just four games played today and all of them were mismatched. The winners were Mynderse. Bloomfield-Honeoye, Brockport and McQuaid Jesuit.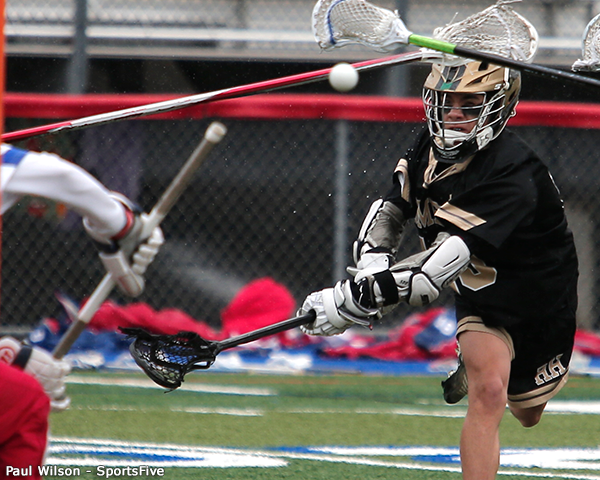 On Tuesday there were a number of exciting games played in light rain or drizzle, starting with an overtime win by Victor at Pittsford. The Blue Devils scored the last five goals of the game. Irondequoit had a big 12-10 win over visiting HF-L and the Storm had a 5-4 overtime win over visiting Livonia-Avon.
Rush-Henrietta faceoff midfielder Mike Valent was named the Canandaigua National Bank Offensive Player of the Week and Geneva defenseman Leo Cohrs was named Defensive Player of the Week.
On Wednesday Hilton won an 11-4 game from visiting McQuaid and Haverling beat Batavia-Notre Dame 13-9.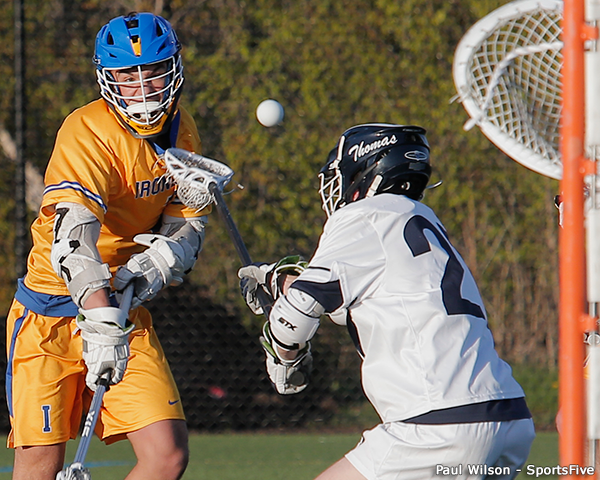 On Thursday in a very close game throughout, Thomas was a one goal winner over visiting Irondequoit. Pittsford had a close win over Spencerport, Victor had a close win at Brighton and Pal-Mac defeated Geneva 8-6.
On Friday Canandaigua held Fairport scoreless while scoring three goals in the low scoring game. East United-Eastridge played a close game in the first half but took control in the second half to extend their record to 7-5.
On Saturday with 1.9 seconds left in regulation, Baldwinsville senior Carson Dyl (3g) scored the winning goal to give the Bees a 7-6 win at home. Spencerport had a one goal win over Lake Shore (Section VI). Other winners include Mynderse, Aquinas, R-H, Pittsford, HFL, Irondequoit and Thomas.
Looking Ahead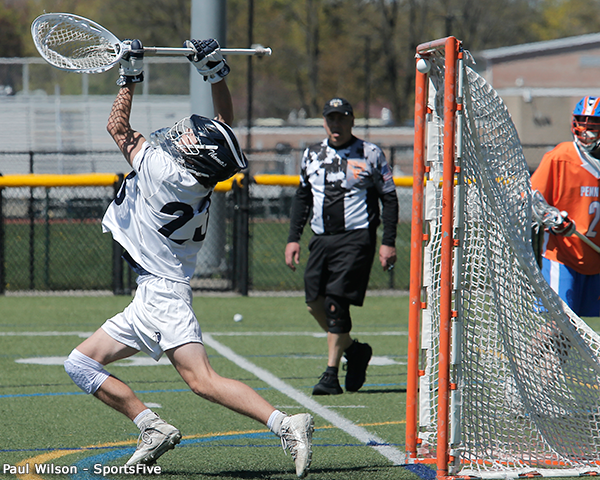 With only two weeks left in the regular season, things are heating up and there are a bunch of exciting matchups scheduled for this week.
There are three games scheduled for Monday including Bloomfield-Honeoye at Midlakes-Red Jacket and Canandaigua at Victor.
There are twelve games set for Tuesday with almost half of them games potential good ones. Marcus Whitman (7-5) is at Wayne (7-4), Geneva (6-6) is at Newark (6-4), Schroeder (5-8) plays McQuaid Jesuit (8-2), Gananda (6-6) is at Mynderse (6-5) and Brockport (4-7) is at Gates Chili (1-10).
Midlakes-Red Jacket is at Batavia-Notre Dame on Wednesday.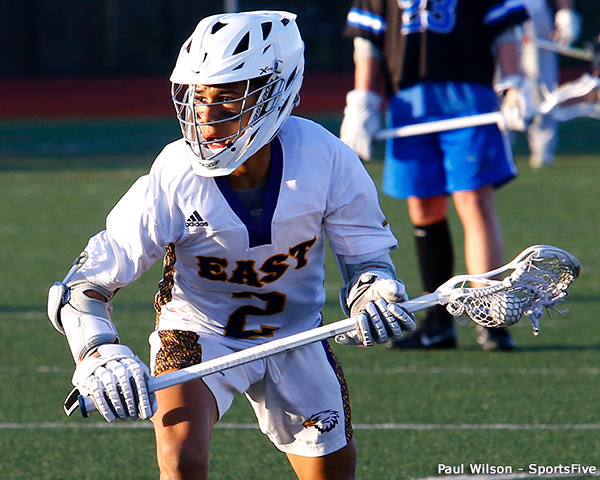 On Thursday there will be lots to see as you pick between ten games. Some interesting ones include Fairport at Penn Yan, Spencerport at Irondequoit, Mynderse at B-H, HFL at Hilton, and Pal-Mac at Wayne.
On Friday, Pittsford is at Canandaigua and Midlakes-Red Jacket is at Geneva.
The week finishes on Saturday with a dozen games including Aquinas at Brighton, Spencerport at McQuaid Jesuit, Greece at Wayne and Irondequoit at Victor.
Check out the times and the whole weekly list on the games page.