Week In Review - Week 6
EDITOR'S NOTE: This weekly summary touches on some of the games played in the recent past and highlights some games of interest in the current week. For more in-depth coverage, click on the DAY OF THE WEEK for more coverage for that day, including box scores, articles, and galleries.
There forty-seven games played last week. There are seventy-four out of section games scheduled and 52 have been played. Section V teams have won 31 and lost 21 (60%). There are no teams that are undefeated at this point.
| | |
| --- | --- |
| Games played last week: 47 | Games played this season: 135 |
| Leagues games played last week: 8 | Out of Section games last week: 11 |
| Mismatched Games (>8 pts): 20 | Close Games (<4 pts): 15 |
| Undefeated teams: 0 | Games scheduled for next week: 44 |
Looking Back
On Monday The Pride had a run of twelve unanswered goals and saw scoring by seven different players, including freshman long stick middie Henry Sherman, who scored his first Varsity goal for B-H. Leading the scoring for Bloomfield-Honeoye (2-4) were Jonathan Nelson (3g-2a), John Blair (3g-1a), and Liam Roach (2g-1a). Facing off was sophomore Cody Whittaker with 8+/2- = 80%. In the goal Ethan Stoddard recorded 2s/0ga = 100% (36 mins) and Taylor Jungermann had 1s/1g for the Pride who will play at Wayne on Thursday.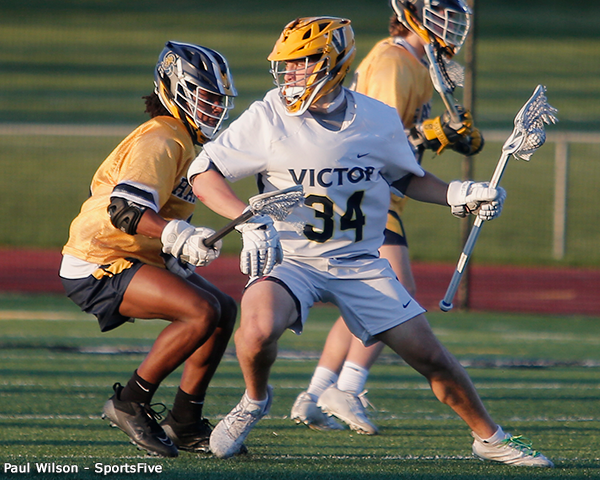 On Tuesday there were, once again many mismatches, but there were also some really good games. In the game of the last two unbeaten teams, Canandaigua (9-0) was the last team standing but the Cougars had a strong second half at both ends of the field. Senior A/M Jett Richardsen scored the overtime, game-winning goal for the Royal Comets in this game that could not have been closer with eight ties. Greece took an early lead and held on for their one goal win.
Penn Yan attackman Teagan Fingar was named the Canandaigua National Bank Offensive Player of the Week and Gates Chili goalie TJ Phelan was named Defensive Player of the Week.
On Wednesday Penn Yan and Livonia-Avon both won their games.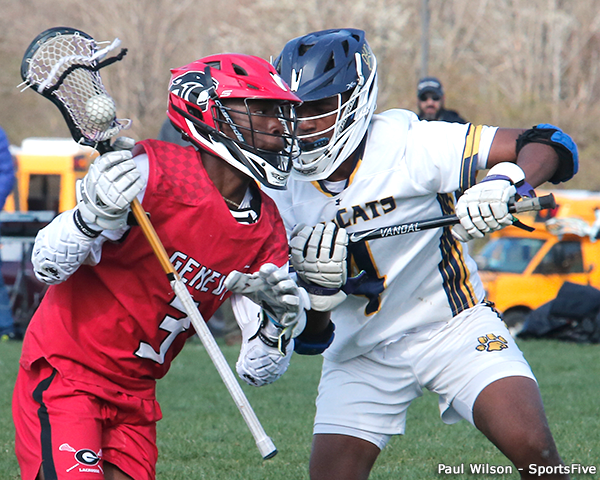 On Thursday out of the fourteen games played today, ten were mismatches. The others include a come from behind win for Mynderse in their game with Newark. Pittsford had an 8-2 win over Thomas and Schroeder beat Hilton 10-6. The Waterloo team did not have enough players for their game with Geneva and in the closest game of the night, Irondequoit took a 12-11 victory at Churchville-Chili.
On Friday a fourth quarter surge by Nichols (Section VI) gave them come-from-behind win this afternoon at home.
On Saturday the last remaining undefeated team fell today as Canandaigua lost to Baldwinsville today. Penn Yan had a good one-goal win against Carthage, Penfield used overtime to beat Orchard Park, and Gananda had a won-goal win against Gates Chili. In another statement game, Victor posted a 14-8 win over Don Bosco Prep (NJ).
Looking Ahead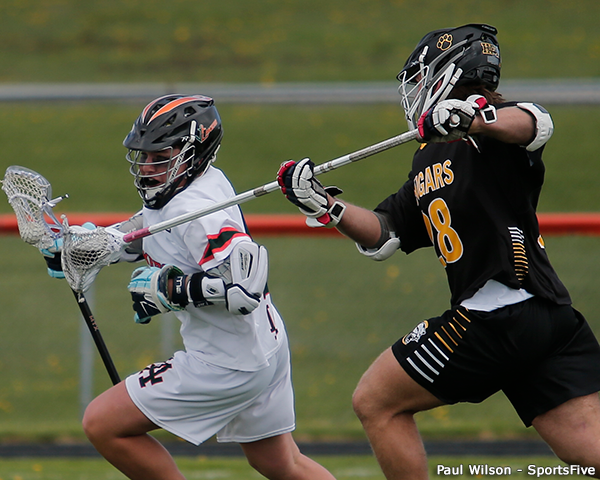 The weather department is calling for a bunch of rain at the start of this week, so stay keep an eye out for possible schedule changes.
There are four games scheduled for Monday including Waterloo is at Brockport and Batavia at Bloomfield.
There are thirteen games set for Tuesday with many games that could be good ones. Rush-Henrietta (5-2) is at Fairport (5-5), HF-L is at Irondequoit, Thomas (3-6) is at Brighton (4-5), Canandaigua is at Penfield, Spencerport is at Schroeder, Churchville is at Gates and Victor (9-1) is at Pittsford (9-1).
McQuaid is at Hilton and Haverling is at Batavia on Wednesday.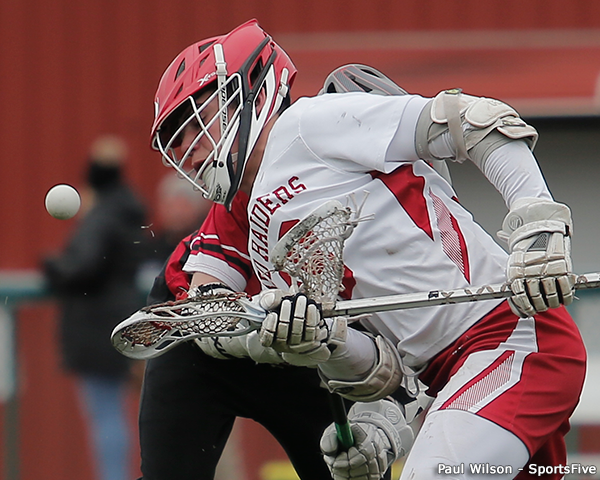 On Thursday there will be lots to see as you pick between a dozen games. Some interesting ones include Livonia at Aquinas, Pittsford at Spencerport, Pal-Mac at Geneva and Schroeder at R-H.
On Friday, Newark is at Bloomfield, Fairport is at CA and Brockport is at East.
The week finishes on Saturday with ten games including Penn Yan at Thomas, Geneva at AQ, Penfield at R-H, Victor at Baldwinsville, Batavia at Waterloo, Haverling at Mynderse and Livonia at HF-L.
Check out the times and the whole weekly list on the games page.