Week In Review - Week 3
EDITOR'S NOTE: This weekly summary touches on some of the games played in the recent past and highlights some games of interest in the current week. For more in-depth coverage, click on the DAY OF THE WEEK for more coverage for that day, including box scores, articles, and galleries.
There eighteen games played last week. There are seventy-four out of section games scheduled and seven have been played. Section V teams have won eleven and lost seven (61%). There are still nine teams that are undefeated at this point.
| | |
| --- | --- |
| Games played last week: 18 | Games played this season: 47 |
| Leagues games played last week: 3 | Out of Section games last week: 11 |
| Mismatched Games (>8 pts): 1 | Close Games (<4 pts): 10 |
| Undefeated teams: 9 | Games scheduled for next week: 44 |
Looking Back
On Monday Pal-Mac used overtime to defeat Cathedral Prep.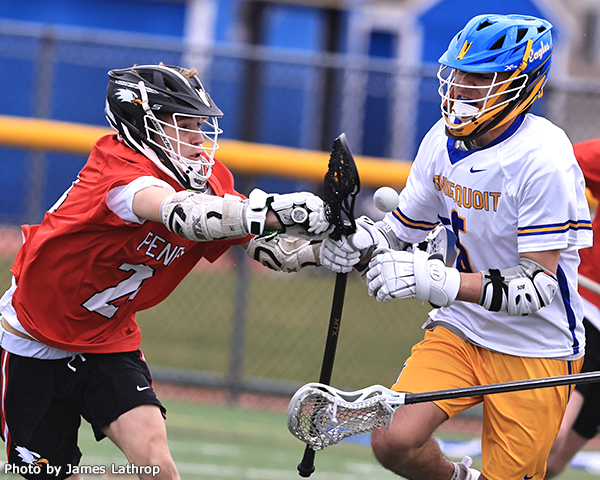 On Tuesday Schroeder midfielder Anthony DeRosa was named the Canandaigua National Bank Offensive Player of the Week and Penfield defenseman Ryan Bowerman was named Defensive Player of the Week.
There were eight games played and three were won in overtime. Sam Pucci scored the game-winner for Fairport, East United/Eastridge won their game in overtime, and Sean Olvany (5g) scored the unassisted game winner for Canandaigua. Other winners were R-H and Brighton.
Victor finished their spring trip to Maryland on Wednesday with an amazing win over St. Mary's.
Thursday saw five games played and two were very exciting ones. Penfield came from behind to win their game with Irondequoit in overtime and Fairport used three goals in the last stanza to defeat West Genesee. Hilton was a winner over visiting Wayne and Schroeder and Pittsford lost to Section III team.
Penn Yan fell in double overtime to Westhill (Section III) on Friday.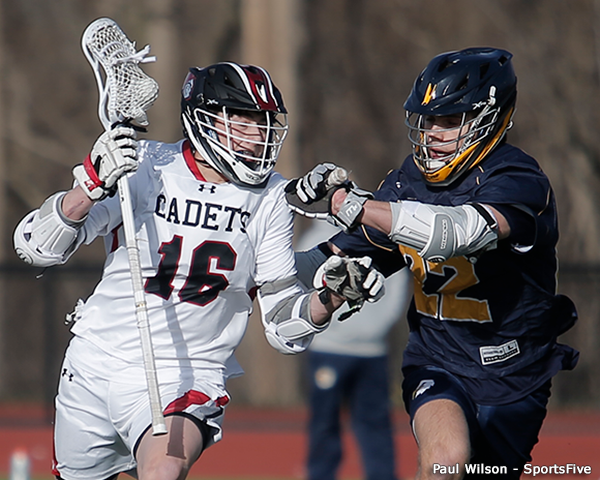 On Saturday Canandaigua traveled to Corning for their 11-6 over Corning (Section IV). At home, Pittsford had a strong second half in a very close game and beat West Genesee (Section III) 7-6.
Looking Ahead
With the vacation break over, teams start to ramp it up and we start to get into league games.
The single game on Monday will see Wayne at Geneva. The Eagles (1-3) have had a tough time with the MC teams, while Geneva has been looking forward to their second game after dropping their opener to Canandaigua.
There are eleven games scheduled for Tuesday including Thomas at Fairport and HF-L at Schroeder. Brighton is at Irondequoit, Newark is at Livonia-Avon, and Marcus Whitman is at Penn Yan. Those and more will offer lots to enjoy.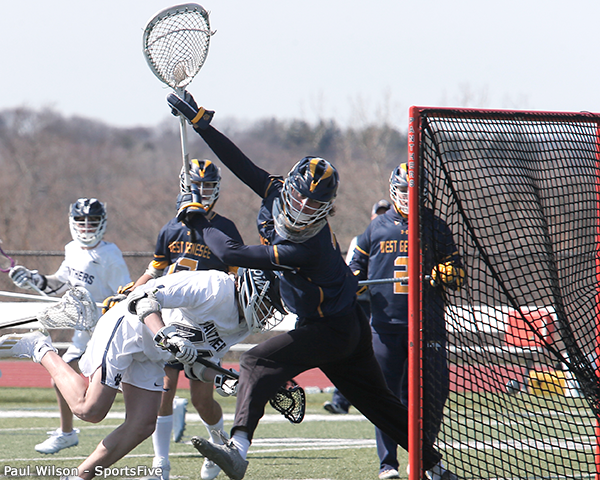 Loyola Academy is at McQuaid Jesuit and Gananda plays at Bloomfield-Honeoye on Wednesday.
On Thursday there will be lots to see as you pick between fourteen games. Some interesting ones include Irondequoit at Canandaigua, Mynderse at Haverling, Geneva at Penn Yan and Whitman at Livonia.
On Friday, McQuaid Jesuit is out of town to play Nichols. East United-Eastridge plays ate Batavia-Notre Dame, and Brighton is at Gates Chili.
The week finishes on Saturday with thirteen games including Mynderse at Waterloo and Victor at Niskayuna. West Genesee is at Penfield where the Patriots will try to be the third Section V team to defeat the Wildcats this year.
Check out the times and the whole list on the games page.