Week In Review - Week 2
EDITOR'S NOTE: This weekly summary touches on some of the games played in the recent past and highlights some games of interest in the current week. For more in-depth coverage, click on the DAY OF THE WEEK for more coverage for that day, including box scores, articles, and galleries.
There twenty-seven game played last week. There are seventy-four out of section games scheduled and seven have been played. Section V teams won six and lost 1 (86%). There are currently nine teams that are undefeated at this point.
| | |
| --- | --- |
| Games played last week: 27 | Games played this season: 29 |
| Leagues games played last week: 13 | Out of Section games last week: 5 |
| Mismatched Games (>8 pts): 11 | Close Games (<4 pts): 9 |
| Undefeated teams: 9 | Games scheduled for next week: 18 |
Looking Back
On Monday Brockport fell to Medina and the scheduled game between Pal-Mac and Wilson was postponed.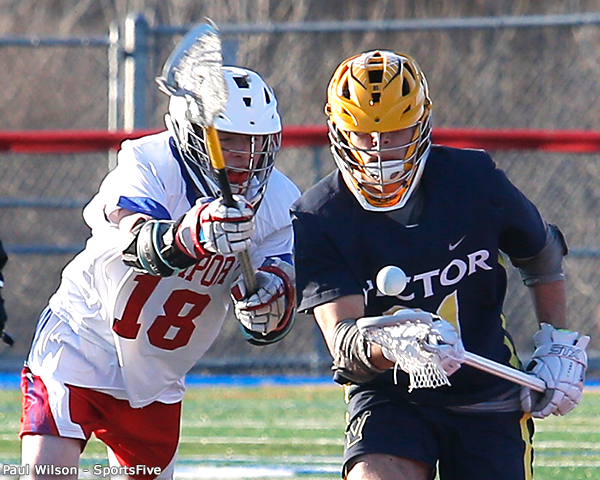 Tuesday saw long-time Penfield coach, John Schembri win his 150th game as the Patriots defeated Churchville-Chili 15-4. Hilton used overtime to beat Thomas with a goal by senior attackman Nicholas Fede. McQuaid won their first series game against Rush-Henrietta. At Pittsford, the Panthers held off late advances by St Joseph and took the 8-7 win. Other winners were HF-L, Schroeder and Brockport who gave their Head Coaches a first win, East-United-Eastridge, Livonia-Avon and Spencerport.
Thursday was a busy day with ten games played. At Fairport, Victor scored two goals in thirst minute and cruised to a 19-2 win in their season opener. Sam Ricci dominated at the faceoff X, winning 16 of 17 (94%). Marcus Whitman won their first game of the season in a good game with Gananda. A couple of goals before the half was the difference as Livonia-Avon defeated Pal-Mac 8-6. Other winners, most in not so close games were Wayne, Aquinas, Pittsford, Irondequoit and Thomas.
There were only two games played ton Friday. Schroeder and HF-L both had mismatched victories.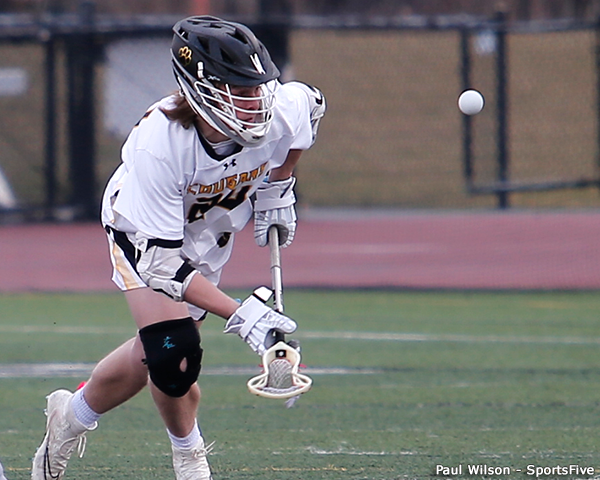 With the close of the school day, Friday, spring break started and so there were only three games on Saturday. Pittsford controlled most of the game, but a last quarter surge by CBA made an exciting finish. Canandaigua opened its 50th season with a win at Geneva and McQuaid won their game against Bellen Jesuit.
McQuaid Jesuit played a rare Sunday game as they started their vacation road-trip with a victory over Fordham Prep.
Looking Ahead
It's vacation time this week and many teams have elected not to play. There are eighteen games set for the week with many against out of Section teams.
On Monday, Pal-Mac will travel to Cathedral Prep in Erie, PA.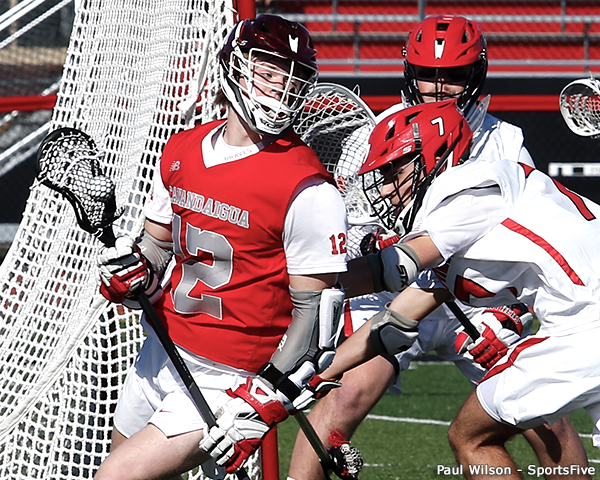 Tuesday is the busiest day with eight games scheduled, most on the road. Victor is Maryland to play a strong Calvert Hall team, Pal-Mac plays McDowell and Penn Yan goes to Marcellus. In town, Fairport is at Churchville-Chili, Hilton is at Canandaigua, R-H is at Thomas, Brighton plays at Wayne and East United/Eastridge is at Gates Chili.
Victor plays St Mary's (MD) at 4:00PM on Wednesday.
In a what show be a good matchup, Penfield is at Irondequoit on Thursday. Out in Section III, Fairport plays West Genesee, Pittsford plays Fayetteville-Manlius and Schroeder is at Liverpool. The Cadets form Hilton wil host Wayne at 6:30PM
On Friday, Westhill will play at Penn Yan at Noon.
Pittsford hosts West Genesee while Canandaigua travels to Corning for Saturday Games.
Check out the times and the whole list on the games page.
Previous Weeks: Week 1