Week In Review - Week 1
EDITOR'S NOTE: This weekly summary touches on some of the games played in the recent past and highlights some games of interest in the current week. For more in-depth coverage, click on the DAY OF THE WEEK for more coverage for that day, including box scores, articles, and galleries.
There were only two played last week as the season began. There were seventy-three out of section games scheduled and two have been played. Section V teams won two and lost none (100%). Newark (1-0) and Penfield are undefeated.
| | |
| --- | --- |
| Games played last week: 2 | Games played this season: 2 |
| Leagues games played last week: 0 | Out of Section games last week: 2 |
| Mismatched Games (>8 pts): 2 | Close Games (<4 pts): 0 |
| Undefeated teams: 2 | Games scheduled for next week: 31 |
Looking Back
The season started on Thursday with one game. Newark hosted Watkins Glen, and after a 10-0 first quarter took the 20-0 win, giving sophomore goalie Carter Bumpus a shutout with four saves. Senior attackman Preston Steve reached the fifty-assist mark (now with 53a) and made a new team record with his team-leading 4g-5a.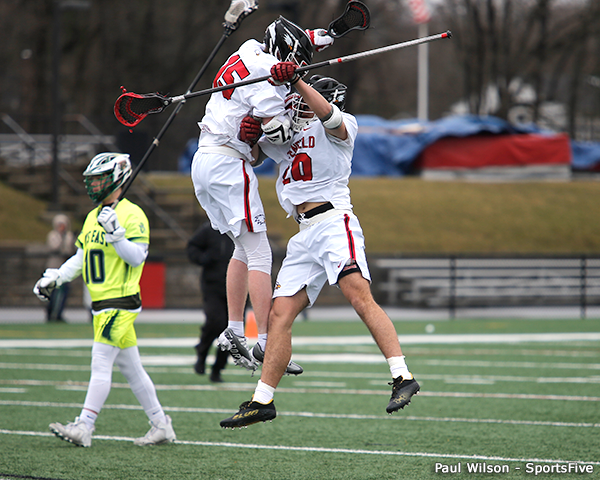 Saturday was rainy all day, except at Penfield where the second game of the 2023 season was played. Penfield went right to work, scoring eight goals in the first quarter on their way to a 14-4 win over visiting West Seneca East from Section VI. Freshman defenseman AJ Theodorakakos and freshman attackman Brodie Joyce each scored their first Varsity goal in the game and were among the eight different players to score goals for the Patriots.
Looking Ahead
The games start in earnest next week with thirty-one games scheduled.
On Monday Pal-Mac and Brockport have games with out of section teams.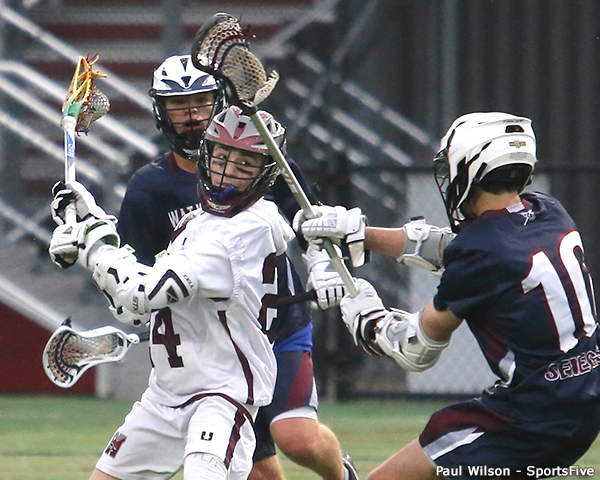 On Tuesday there are ten game set including Thomas at Hilton, R-H at McQuaid Jesuit and Haverling at Livonia-Avon.
At the moment there are no games on Wednesday.
On Thursday another dozen games are set, including Victor at Fairport, Penfield at R-H, Hilton at Pittsford, Pal-Mac at Livonia-Avon and Spencerport at Brighton.
Friday has East United-Eastridge at HFL and Gates Chili at Schroeder.
On Saturday there are four games scheduled including Canandaigua at Geneva and CBA at Pittsford.
On Sunday, McQuaid Jesuit is on the road with a stop at Fordham Prep.
Check out the times and the whole list on the games page.