Thursday: The Season Opener Newark Wins Big
Thursday: DAY IN REVIEW: The 2023 season started today with one game. Newark hosted Watkins Glen, and after a 10-0 first quarter took the 20-0 win, giving sophomore goalie Carter Bumpus a shutout with four saves.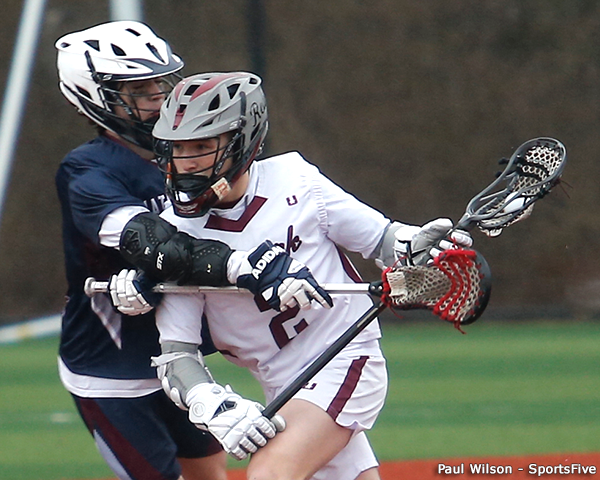 There were lots of noteworthy platers in the lopsided game as freshman midfielder Kaiden Carr, senior midfielder Jayden Ortiz, freshman attackman Blake Steve each scored their first Varsity goal in the game. Senior attackman Preston Steve reached the fifty-assist mark (now with 53a) with his team-leading 4g-5a. Freshman faceoff specialist Sam Underhill had six wins today and reached the 100 win mark. Eight different players made the offensive score book for the Reds.
Leading the scoring for Newark were Preston Steve (4g-5a), Blake Steve (3g-4a), and Sam Underhill (4g-1a). There was no information available from Watkins Glen at post-time.
Next up for Newark is Livonia-Avon who come to town on April 11th. [BOX SCORE] - - More images in the photo gallery