USA Lacrosse All-American and All-Academic Awards
SPORTSFIVE REPORT:
The Head Coaches of Section V recently considered players who had been nominated for All-American and All-Academic awards. The awards, sponsored by USA Lacrosse, identify some of the best players from each area around the country. Each of the head coaches in the section is allowed to vote on each of the awards.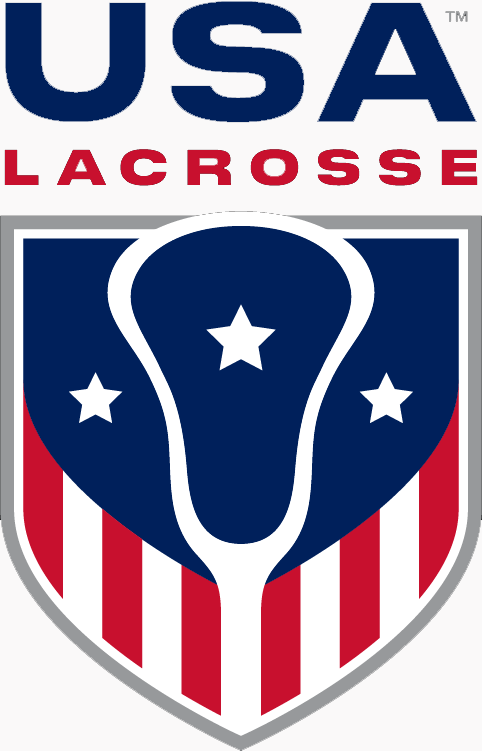 The All-American award is given to excellent lacrosse players from the area. USA Lacrosse allows one award for each six teams in the area but this year there were six awards available. Twenty players were nominated. Section Five coaches require that players who are in leagues must make first team league honors in order to be considered.
For the All-Academic award, an emphasis has been placed on the academic qualification of the nominees, but players were required to make first or second team if they were in a league. Where, in the past, nominees for this award were first considered for their skill on this field, this year, although skill was considered important, nominees did not need to be "All-American" quality players.
Academically, nominees needed to have an average GPA of 3.7 (on a 4.0 scale). There were also six awards available in Section V and there were seventeen nominees. Some players were nominated for both awards.
The Head Coaches also select a USA Lacrosse Coach of the Year for NYS Section V. This year the coaches selected Eric Carlsen, Head Coach at Wayne. The Eagles went 12-6 this year and had big wins against Penn Yan, Marcus Whitman and Geneva.
In 2012, USA Lacrosse added an award named for the long-time Johns Hopkins lacrosse coach and Athletic Director, Bob Scott. The annual award is given to a senior of outstanding character, good academic standing and one who demonstrates good sportsmanship and safe play. The winner from Section V, this year, is Irondequoit senior Noah Gibson.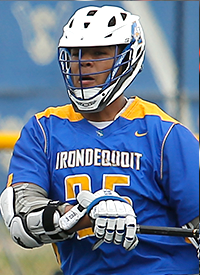 Irondequoit Head Coach Aaron Bottazzo has a lot to say about Noah when he was nominated. In part he said: "Noah Gibson is the perfect candidate for the Bob Scott award. Noah is a leader on the field and more importantly off the field. Noah has almost single highhandedly help turn this program and its culture around. He has led by example and helped the team buy into our culture of a relentless work ethic which is a direct result of the success we have found throughout the season."
"Noah has given back as well; He coached the entire youth winter season after only being asked to help with 1 session and he also brings teammates with him which helps nurture the the family culture and tradition here in Irondequoit. Finally, he has also given back at times working on introducing to student athletes in the city helping with Roc-e6. Noah is exactly what you want in a player, he is our most talented athlete that works the hardest on the team and holds others to his level of work and leads by example and verbally. It has been a pleasure to have the honor to coach him throughout his career at Irondequoit."


Brady Comella - Canandaigua senior defenseman - Hobart
Head Coach Deven York says: "He can play at close, on the wing or at LSM. He has incredible feet, patient checks and can run with any attackmen in the league an beyond. It is so nice as a coach to be able to put Comella on a team`s top player and know he will be neutralized."


Curtis Denison - Geneva senior attackman - Roberts Wesleyan
Head Coach Jeff Dunham says: "I have a hard time thinking of other young men who have earned this award in so many different ways. Athletically, Curtis has all the tools of an All-American. In terms of overcoming adversity, few have had to overcome as much as he has in the past few years. Academically and socially, he truly is the exemplar student and young man."


Griffin Emerson - Penn Yan senior goalie - Clarkson
Head Coach Brian Hobart says, "Griffin is a great kid. He has faced many challenges during his time in our program and has risen to the occasion to meet all of them. He was thrown into the fire as a freshman after an injury to our starting goalie and has been firmly entrenched in our net since. His work in the classroom has been top notch."


Louie Germain - Victor senior defenseman - Bucknell
Head Coach Dan Stone says, "Louie continues to elevate his level of play through his senior season. His presence on defense forces adjustments to be made. Louie neutralizes who he is matched up against and makes teammates better through his guidance and leadership. He welcomes the challenge of competing against the opposition`s strongest offensive player(s) and answers the call every time."


Hunter Smith - McQuaid Jesuit senior defenseman - Richmond
Head Coach Justin Ross says, "Hunter is a great kid who is one of our captains. He`s a good citizen and some who goes out of his way to help others. He is the guy on our team that does it all. He guards the best guy, pushes the ball in transition for us, and takes faceoffs when needed. Very reliable every game."


Mike Valent - Rush-Henrietta junior midfielder - Uncommitted
Head Coach Tom MacMilan says, "Mike Valent is one of the best players I have ever coached. He is a determined to be the best lacrosse player that he can be and he is also committed to being the best person that he can be. He is genuinely a great kid who shows respect to everyone. He is the hardest worker on the field and never gives up on anything or anyone. He is one of the best kids that I know."