Gananda Looks to Smith and Chasey
Gananda 2022
Class D - Finger Lakes League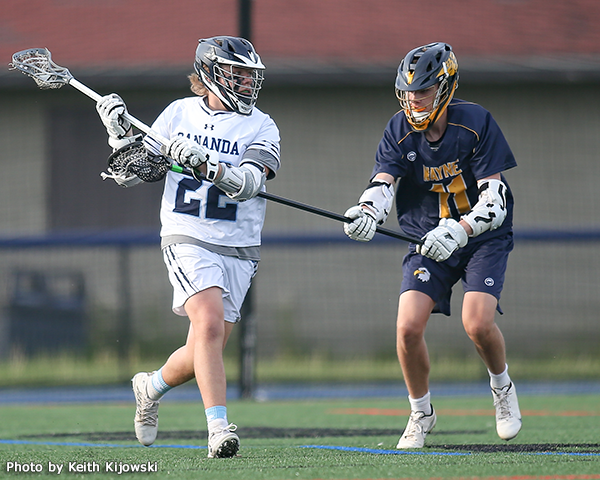 Gananda should be looking forward to this season with most of their offensive players returning with a whole lot more experience. Midfielder Brock Chasey (26g-25a) was the leader in assists and points last year and attackman Drew Smith (41g-5a) was the leader in goals.
Justen Moskal, a strong defensive middie who had 21gbs and 14 takes last year is back and in the defense, juniors Steven LoTempio (77gbs-34tks) and Lucas VerStreate (21gbs-18tks) will protect last year`s backup goalie, Giorgio Cantanzaro.
The Blue Panthers play a full Finger Lakes schedule and Coach Sidari has added non-league games with Gates Chili, Batavia-Notre Dame, and Brockport. They dropped their opened last week with Gates (8-4) and as expected Smith and Chasey produced the offense. Catanzaro had a good 13s (62%) first outing as a starter.
Head Coach
Joe Sidari 7th year 57-61
Assisted by Rich Michaels
Some Key Players
Brock Chasey (12-M), Justen Moskal (12-M), Drew Smith (11-A), Steven LoTempio (11-D), Lucas VerStreate (11-D)
Key Games
None listed
See other stories as they are posted: Class A - Class B - Class C - Class D