Marcus Whitman Looks for More
Marcus Whitman 2022
Class D - Finger Lakes League
In the last two seasons, the Wildcats had more wins than in the previous six seasons combined and they earned a second seed last year and finished with a 13-3 record. First year coach Mike Gorton takes over from Greg O`Connor and although there were four first team all-leagues lost to graduation, the team that returns knows how to win and there is excitement for the program.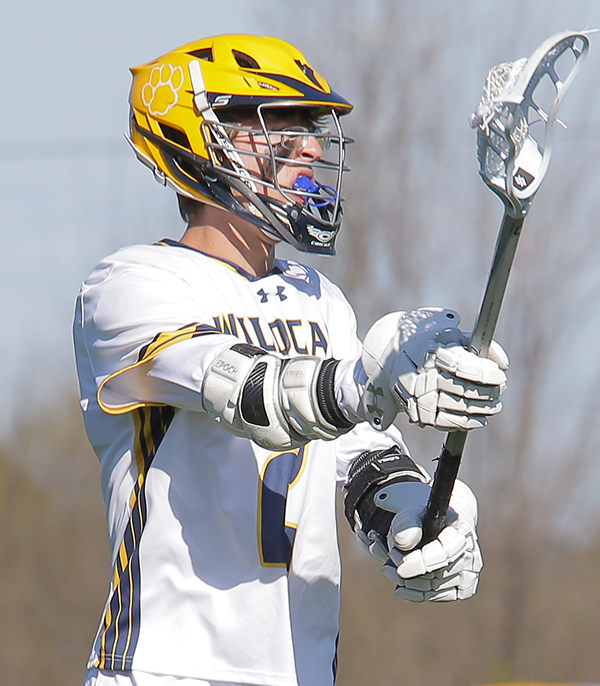 The Wildcats lost almost half of their offensive points from last year. Gone are Ryan Herod (44g-45a) and Aiden Royston (30g-16a). Also gone is goalie Robert Craine who made 92 saves (57%) and Austin Smith won 99 draws (60%).
The leading returning scorer is senior attackman Connor Tomion, a second team all-league pick an 80% shooter who finished with 30g-15a and is expected to have a strong leadership position on the offensive end of the field. Joining him in the attack is four-year varsity player Rylan Weissinger who finished his sophomore year with 19g-2a. Coach Gorton says the physical player has improved his quickness since last season. Playing both attack and midfield is senior Kyle Murphy who recorded 16g-3a as a middie last year. Coach Gorton says he has "one of the hardest, most accurate shots on the team" and has been impressive in the off-season.
A vocal leader in the off-season, junior midfielder Connor Gorton had 18g-17a last year and finished in the top five in goals, assists, points, ground balls and takes last season. "A strong defender, he will play a bigger role on offense this year. He sees the field well and is great at setting up his teammates" according to the coach.
Blake Dunton takes over for Craine in the goal. He had limited time as a sophomore, playing only 122 minutes, but made 8 saves (90%) and Coach Gorton says he is "fearless in the goal and a vocal leader on the field, who is great at getting his teammates into position." Helping out in front of him is senior defenseman Carson Soles, the only returning defenseman, and an honorable mention last year. He is an "aggressive defender with a very high IQ and strong on or off ball," according to Coach Gorton.
"We graduated several all-league selections and have big shoes to fill, but the numbers at open gyms have been amazing and the returners are ready to step up. The focus and effort have been great and we're looking to build on the success of the last two seasons in a very difficult league. We filled our schedule with some tough non-league games and are excited for the season to start."
There are great match-ups within the Finger Lakes League this year and the Wildcats are looking forward to testing themselves against the strong talent. Non-league games include some less challenging opportunities including Watkins Glen, Batavia-Notre Dame, Seton Catholic and Bishop Kearney, but they also scheduled Livonia-Avon and Haverling from the GRALL.
Head Coach
Mike Gorton 1st year
Assisted by - Rob Weissinger
Some Key Players
Connor Tomion (A-12), Rylan Weissinger (A-11), Kyle Murphy (A/M-12), Connor Gorton (M-11), Carson Soles (D-12), Blake Dunton (G-11).
Key Games
Penn Yan - Geneva - Pal Mac - Livonia/Avon - Wayne
See other stories as they are posted: Class A - Class B - Class C - Class D