Teams Timeline from 1922
The Rochester Democrat & Chronicle documented, on April 19th, 1922, the first scholastic lacrosse game for the Geneva High School boys.

That first game was against "cross-town" Hobart College freshman and the Panthers won 3-1. At the time "Central High" (Syracuse) also played.
This was the start of high school lacrosse in the area we now call Section V.
Both Irondequoit and West Genesee started their storied histories in 1957 and then Rush-Henrietta added a team in 1962.
The 1960s were a big growth period of scholastic lacrosse with ten new teams. There were nine more in the 1970s and eight teams in the 1980s. After a slow-down in the 1990s (four teams), there was another resurgence in the 2000s when eighteen new teams came on board. Since then nine teams started new teams, the latest in 2021 when East United merged with Eastridge.
Check out the teams timeline. Want to comment or add something. This story is also on Lax Lines.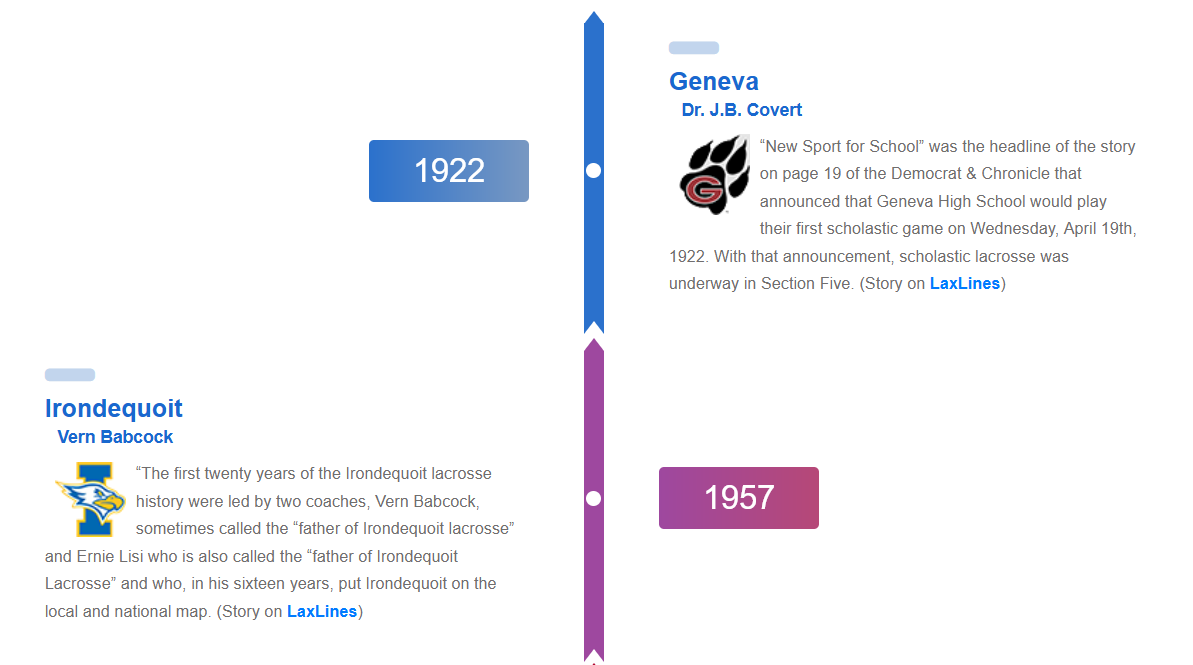 A list of more stories in the celebration series is available.