GVLOA Honors Team Sportsmanship
The Genesee Valley Lacrosse Officials Association (GVLOA) handed out their annual Steven R. Morgan Sportsmanship Awards to one team in each Class.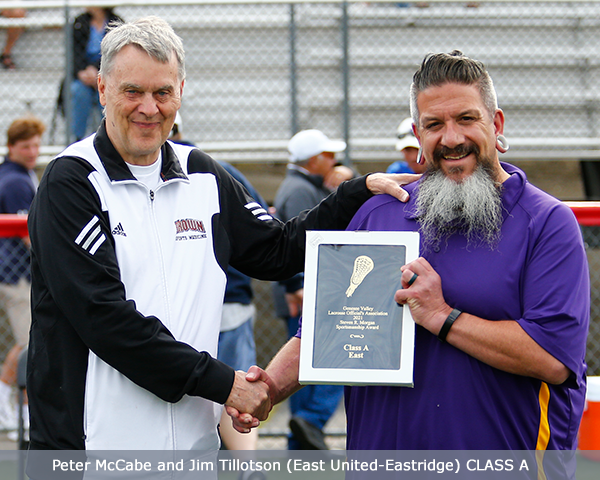 The award is giving to a team that exemplifies sportsmanship at the coaches' level, the players level, and the fans level. Officials vote after every game by the men at the game.
The Class A award was given to East United-Eastridge and Head Coaches Jim Tillotson and London Booker. The Class B award was given to Gates Chili and Head Coach Cam Gormel. The Class C award was given to Batavia and Head Coach Jim Dillon and the Class D award was given to Penn Yan and Head Coach Brian Hobart.