USA Lacrosse All-American and All-Academic Awards
SPORTSFIVE REPORT:
The Head Coaches of Section V recently considered players who had been nominated for All-American and All-Academic awards. The awards, sponsored by USA Lacrosse, identify some of the best players from each area around the country. Each of the head coaches in the section is allowed to vote on each of the awards.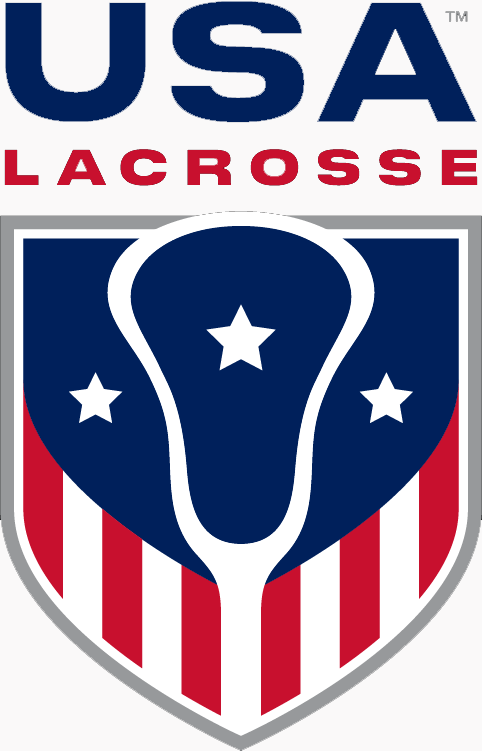 The All-American award is given to excellent lacrosse players from the area. USA Lacrosse allows one award for each six teams in the area but this year there were six awards available. Nineteen players were nominated. Section Five coaches require that players who are in leagues must make first team league honors in order to be considered.
For the All-Academic award, an emphasis has been placed on the academic qualification of the nominees, but players were required to make first or second team if they were in a league. Where, in the past, nominees for this award were first considered for their skill on this field, this year, although skill was considered important, nominees did not need to be "All-American" quality players. Academically, nominees needed to have an average GPA of 3.7 (on a 4.0 scale). There were also six awards available in Section V.
The Head Coaches also select a USA Lacrosse Coach of the Year for NYS Section V. This year the coaches selected Bill Buttaro, Head Coach at Spencerport. The Rangers went 13-3 this year and had big wins against Irondequoit, Pittsford and McQuaid.
In 2012, USA Lacrosse added an award named for the long-time Johns Hopkins lacrosse coach and Athletic Director, Bob Scott. The annual award is given to a senior of outstanding character, good academic standing and one who demonstrates good sportsmanship and safe play. The winner from Section V, this year, is East United-Eastridge senior Zahmir Jones.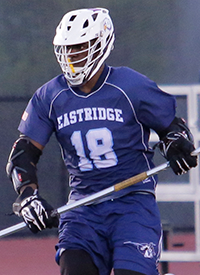 Coach London Booker has a lot to say about his player in his nomination. "Due to personal struggles at home and in school, our coaching staff never thought Zahmir would come out for lacrosse this season. However, I can say that lacrosse has been a true medicine game for Zahmir."
"Zahmir has worked his way from a nonparticipant to a starter on our lacrosse team this spring season. He has shown tremendous maturity and growth both on and off the field. He has been a focal point in our program because week after week he continues to develop as both a lacrosse player and a leader. Zahmir can easily be described as our team`s `glue guy`, but his presence does so much more than motivate you to play harder. His presence has truly pushed his teammates to be better men."
"In six short weeks, Zahmir`s future has changed so much that he is now being recruited by multiple colleges and he has plans on pursuing higher education and future lacrosse opportunities. In a program like ours, role models for success can come in many different forms. I believe that Zahmir is a true testament to no matter how traumatic your past has been if you make the most of your current situation then you determine what true success is. East United is a combination of young men from very diverse walks of life, and it is impressive to see how well he has brought this group together."


Harrison Cross - Pittsford senior attackman - Williams
Head Coach Andrew Whipple says: "Harrison Has been a four-year starter for us in Pittsford. This season he is leading the team in both goals and assists with 36 goals and 21 assists in 12 games. Since my time at Pittsford Harrison has had the best field vision out of anyone I have coached and is the most unselfish player as well. I can not say enough about this young man."


Max Ettinghausen - McQuaid Jesuit senior attackman - Tufts
Head Coach Terry Corcoran says: "Max is an outstanding young man. An unselfish individual of great integrity. Trustworthy, honest, respectful, and has the courage to always do the right thing in every situation. He is a great player, but, more importantly a great person! One of the finest young men I have ever coached in over 40 years at any level."


Tyler Griffin - Penn Yan senior defenseman - Uncommitted
Head Coach Brian Hobart says, "A four-year varsity player at Penn Yan - has played midfield, short stick defense and this year has truly blossomed as an LSM. This is a kid who has worked tirelessly to get himself stronger and conditioned and has turned into an outstanding defender and face off wing. His development has been a pleasure to watch as a coach."


Connor Mesh - Spencerport senior midfielder - Uncommitted
Head Coach Bill Buttaro says, "Connor is a three time Captain and leader within our Youth Program. Connor is an outstanding citizen in our community and works toward bettering himself and his teammates on a daily basis. He follows all rules and regulations and truly cares about doing what is right. He is an outstanding young man who will be successful in whatever he chooses to do in life!"


Jackson Nieman - Canandaigua senior defenseman - Stevens
Head Coach Deven York says, "Jackson is the captain a coach can go to with anything. I trust him with my life. His reply is usually " yes coach, we've got this" and it always makes me feel good. Because he does! Playing high level D3 lacrosse and excelling in the classroom, he gives back to the program as well with youth lacrosse and community events."


Connor Winters- McQuaid Jesuit senior goaltender - Binghamton
Head Coach Terry Corcoran says, "Connor has devoted himself to being the best player he can be. He works year-round at the game of lacrosse and has improved each year. Any success we have as a team is directly related to his hard work. He is a very humble and quiet young man. An unassuming loyal friend to his teammates. Honest, trustworthy, and respectful. a fine young man!"