The Tournament Begins: Thirty-One Left
Monday: DAY IN REVIEW: The 2021 tournaments opened today in the out-bracket rounds for Classes B and D and all of the higher seeded teams wonat home. Irondequoit beat Brockport, Schroeder beat Churchville-Chili, Brighton beat Gates Chili and Mynderse beat Waterloo.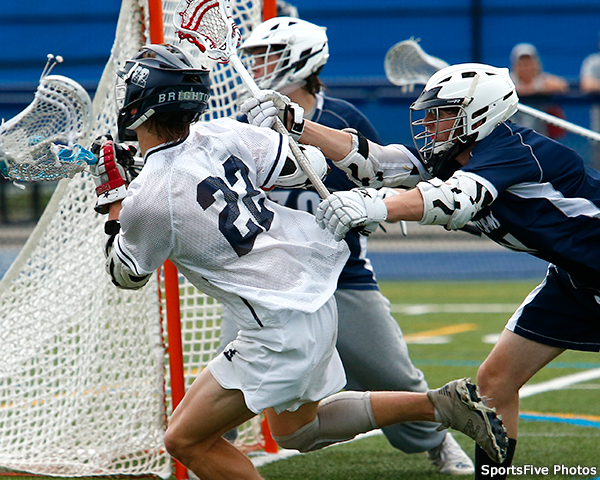 Brighton scored the first twelve goals in their 12-2 win against Gates Chili tonight. Nine players made the offensive book for the Bruins. Leading the list were Olin Stanat with 3g-4a and TJ Carl with 5g. Goaltenders Thomas D`Angelo was 0s/0ga in his half and Paul Runge made 3s/2ga (60%) in his half. Brady Knauf scored both goals for Gates Chili and Nathan Weise made 16s/12ga (57%) for the Spartans. Brighton will play at Victor on Wednesday. [BOX SCORE] More images are available in the gallery.
Irondequoit outscored Brockport 16-0 in the first three quarters and won 18-2 in the Class B out bracket game this afternoon. A dozen players made the offensive book with Ronnie Garrow (4g-2a) and Aidan Greco (3g-2a) leading in scoring. Brockport senior Cole Beardsley (1g-1a) ends his high school career with 37g-19a this season. Irondequoit will play Webster Thomas on Wednesday. [BOX SCORE]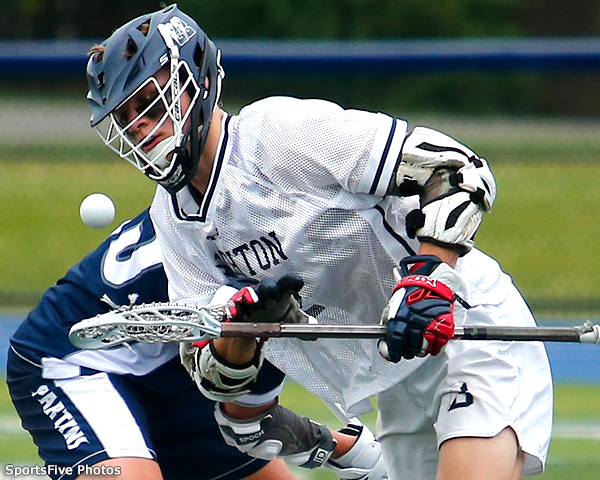 Lucas Stevers had 2g-1a and Carson Montoney had 2g as Mynderse continued their season with a 6-0 win over Waterloo this afternoon. Gino Poretta made 13s in the shutout. Next up for Mynderse is Penn Yan on Wednesday. [BOX SCORE]
Although The Saints scored first, Webster Schroeder scored five of the next seven goas to take a 5-3 lead into halftime. In the second half the Warriors outscored Churchville-Chili 7-4 on their way to a 12-7 win in an out-bracket game in Class B. Junior attackman Brady Ruffalo scored 5g and Tim Weisensel scored 3g-1a. Jack Leach made 13s/7ga (65%) for Webster Schroeder who will play Canandaigua on Wednesday. Patrick Mitchell scored 3g for Churchville-Chili. [BOX SCORE]