Week In Review - Week 4
EDITOR'S NOTE: This weekly summary touches on some of the games played in the recent past and highlights some games of interest in the current week. For more in-depth coverage, click on the DAY OF THE WEEK for more coverage for that day, including box scores, articles, and galleries.
There were fifty-three games played last week and although there were some exciting ones there continued to be a large number of mismatches. With travel concerns this season there are only nine out of section games scheduled and seven have been played. Section Five has won six.
| | |
| --- | --- |
| Games played last week: 53 | Games played this season: 163 |
| Leagues games played last week: 37 | Out of Section games last week: 0 |
| Mismatched Games (>8 pts): 26 | Close Games (<4 pts): 10 |
| Undefeated teams: 5 | Games scheduled for next week: 44 |
| Donations to SportsFive Last Week: 6 | Total donations this year: 20 |
| BLaxFive Page Views Season: 333,692 | BLaxFive Users Season: 18,107 |
Looking Back
Given the shortened schedule this spring, games were played Monday through Saturday.
On Monday,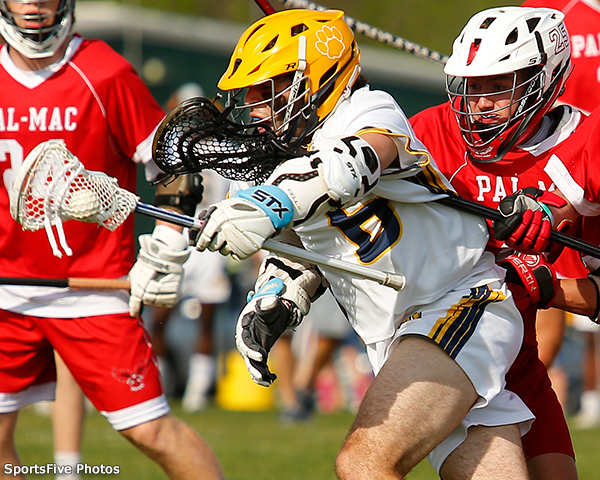 May 17th a nine goal second quarter led to a 12-2 half as Spencerport (7-0) posted an 18-4 win for the Rangers over Aquinas. Five goals in the third quarter made a difference as Penfield defeated Hilton 12-7. Irondequoit scored the first three goals and never trailed as they defeated visiting Brighton tonight 10-5. Canandaigua travelled to Pittsford where the Braves scored five unanswered goals in the first and four unanswered goals in the second on their way to an 11-2 win. Senior midfielder Rob Crowley scored one of his two goals in overtime on a pass from Kole Stuver to give Fairport a 6-5 win at McQuaid Jesuit. Other winners were Wayne, Victor, Rush-Henrietta, HF-L, Bath and Geneva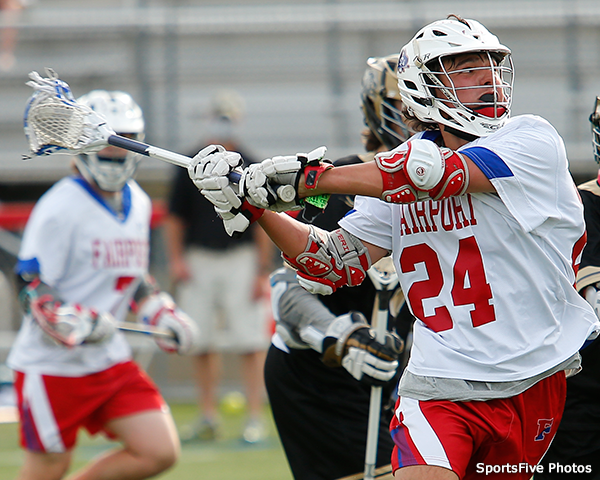 On Tuesday, of the seven games played, only one was close with the rest of the winners outscoring the losers 110-13. Marcus Whitman (8-1) played Geneva (6-3) to a 9-6 win. Key to the win was the work of senior A/M Ryan Herod who with is 4g-3a was involved in seven of the Wildcat's nine goals. Other winners were Aquinas, Bath, Pal-Mac, Wayne, Livonia-Avon and Penn Yan.
On On Wednesday there were nine games played and although there were close moments, in the end the scores were not close. Honeoye Falls-Lima won 12-6 against Churchville-Chili, Thomas beat Penfield 8-3 as Ethan Ruller made 15s/3ga. It was a 9-5 win for Pittsford over Hilton. Other winner were Canandaigua, Spencerport, Fairport, Irondequoit, Brighton and Victor.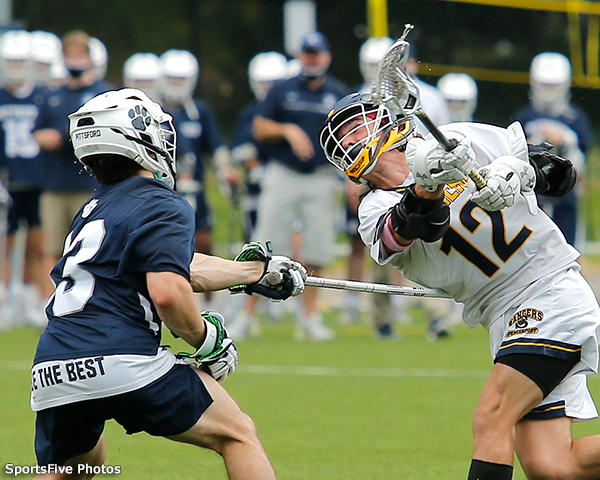 On Thursday there were eight games played and there were more mismatches, but the Pal-Mac at Marcus Whitman game broke that mold with a double overtime win for the Wildcats. The Wildcats scored at 7:54 in the last quarter giving them a two-goal lead but on the next faceoff Quinn Nolan scored from the draw and less than two minutes later he scored again to tie the game at 6-6. In the first overtime both teams had control of an offensive set, but although Marcus Whitman did not get a shot on cage, Pal-Mac did and Wildcat senior goalie Robert Craine (10s/6ga=63% in 56 mins) made a big save. The game progressed to the second overtime where senior midfielder Aidan Royston scored the game winner for the Wildcats at 1:26.
The score was 5-4 at the half in favor of Newark and after adding another five goals in the second half the Reds defeated Midlakes-Red Jacket 10-5. Other winners were Aquinas, Geneva, Wayne, Penn Yan, Livonia-Avon and Greece.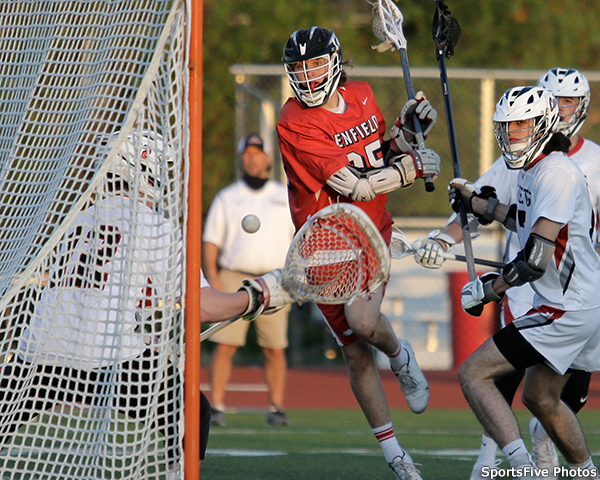 On Friday, Pittsford scored the last three goals in the game to beat Brighton with a goal by James Cook with 2:44 left in regulation. In a game that was a lot closer than it sounds, Rush-Henrietta scored seven unanswered fourth quarter goals to defeat Brockport 15-6. Gates Chili broke a 4-4 halftime score to beat East United-Eastridge 8-5. Other winners were Thomas, Rush-Henrietta, Mynderse, McQuaid Jesuit, Victor, Canandaigua and Churchville-Chili.
The week ended on Saturday and Spencerport broke away in the third quarter and beat Pittsford 8-6. Irondequoit won a close game over Schroeder, Livonia-Avon beat Geneva 10-8 and Bloomfield-Honeoye defeated Midlakes-Red Jacket 8-6. Also winning were Bath, Pal-Mac, Penn Yan and Newark.
Looking Ahead
All five teams continue to be undefeated as we go into week five: Webster Thomas (9-0), Spencerport (9-0), Penn Yan (6-0), Canandaigua (9-0) and Victor (7-0). Canandaigua plays Thomas on Wednesday and Thomas plays Victor on Friday, so there will be changes next week.
There are nine games scheduled for Monday. McQuaid Jesuit (4-2) plays at Canandaigua. Gates Chili plays at Gananda, Waterloo plays at Batavia and Brockport plays East United-Eastridge.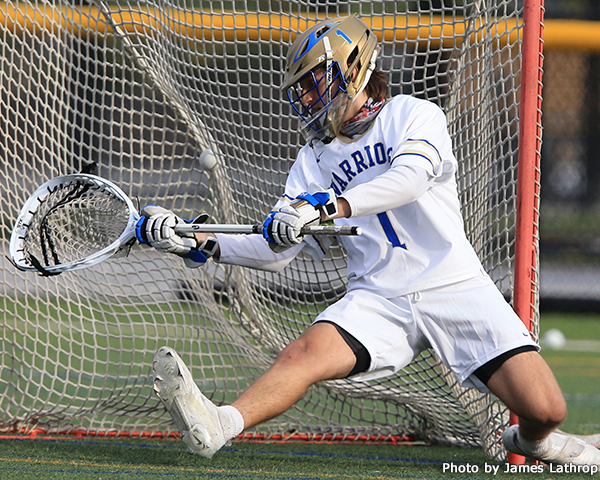 On Tuesday Pal-Mac (8-2) plays Livonia-Avon (9-3-2) and Geneva is at Bath.
On Wednesday the premier matchup is Thomas at Canandaigua at 7PM. Pittsford (5-5) plays Greece (5-5) and Penfield is at Brighton.
Only five games are scheduled for Thursday including Wayne at McQuaid Jesuit.
If Thomas wins on Wednesday, there will be another game of undefeated teams on Friday when the Titans play at Victor at 7PM. Irondequoit at Pittsford could be a good one as Pittsford Head Coach plays against his alma mater. Spencerport is at Penfield.

Finishing week five on Saturday are three games scheduled including Livonia-Avon at Wayne.
Of course, if your team is playing yours is the game of the week. Check out the times and the whole list on the games page.
The Week in Review: Weeks 1 and 2 - Week 3