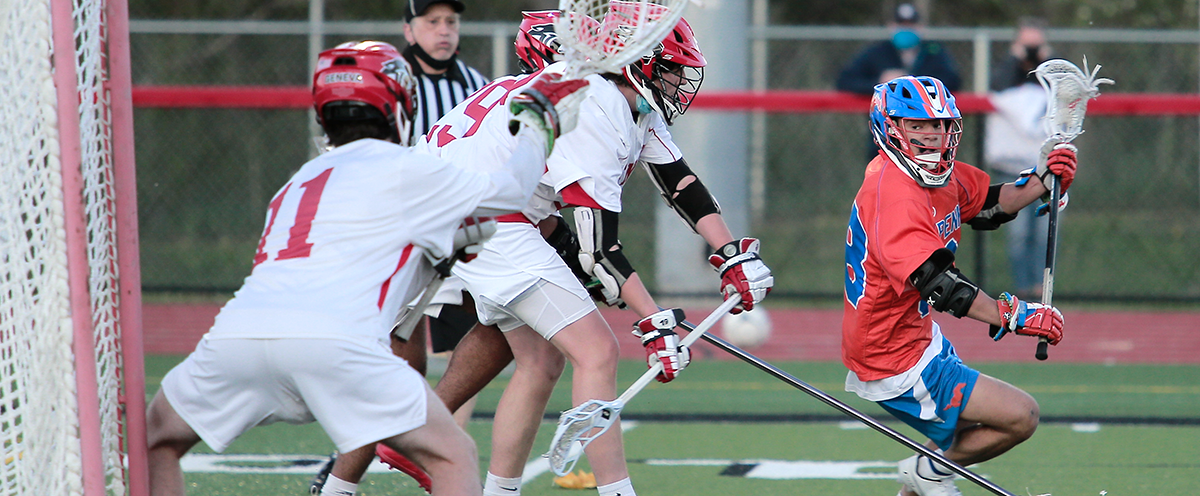 Two Competitive games and More Mismatches
Thursday: DAY IN REVIEW: The season is one week old and there continues to be many mismatches. There were two more shutouts today, but the Penn Yan at Geneva was exciting for most of the game and the Aquinas at Bath could have gone either way.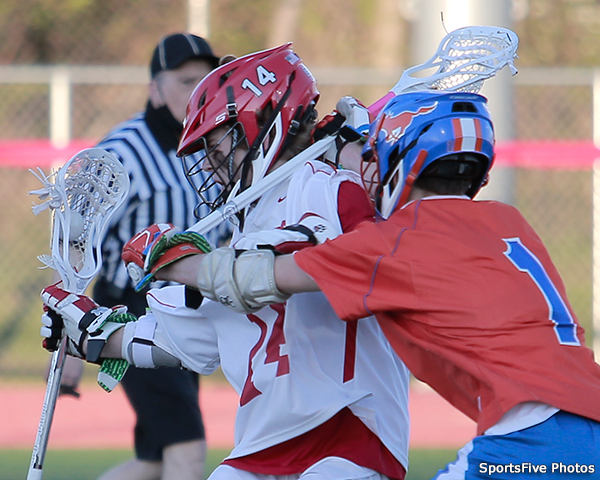 Aquinas scored the first four goals of the game and held off a late push by Bath to defeat the Rams 11-9. The eleventh goal was scored as time expired, and Bath was in the game until the final seconds. There was standout play by Joey Sciortino (3g) and Zach Kelsey (2g-4a) for the Little Irish and Brady Dickson (3g-1a) and Jamie O`Neil (2g-3a) for the Rams. THE COMPETE STORY CONTINUES. [BOX SCORE]
The first half of the Penn Yan at Geneva looked like the game would go either way as both teams scored two goals in the first quarter and four goals in the second, resulting in a 6-6 tie. Penn Yan coaches Brian Hobart and Harry Queener must have had some "powerful suggestions" to their charges as the boys came out in the second half and scored four goals in the third and five more in the fourth, while holding the Panthers to one goal in each stanza. Senior midfielder Max Brodmann, who is averaging five goals per game in the first three outings, led the team with 6g.His classmate Devon Gerhardt matched his points with 3g-3a. Geneva senior midfielder Nate Askin scored 3g-1a and Mike Guinan added 2g for the Panthers (2-2). They will play Aquinas on Saturday and the Mustangs (3-0) will play what some consider their biggest rival for the championship when the travel to Pal-Mac on Saturday.[BOX SCORE] More photos are in the gallery.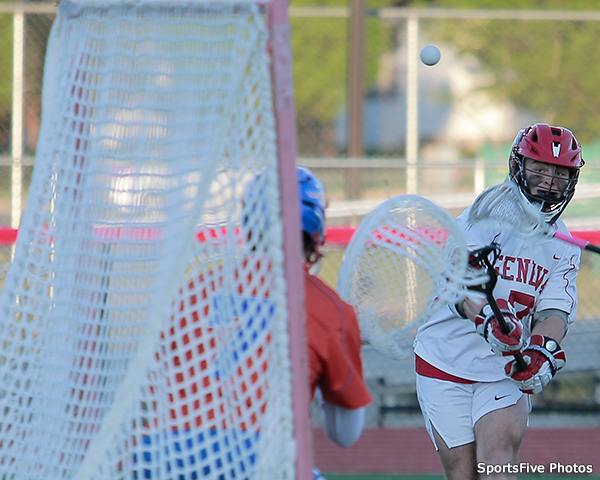 Sophomore A/M Jackson McEnerney led the group of ten players making the offensive scorebook as Livonia-Avon defeated Newark 19-3 at Livonia tonight. Junior midfielder Justin Skelly had 4g-1a and his classmate Derrick Wigley added 3g-2a for the Lakers (2-3). Goaltending duties were split between Matt Beachel 6s/3ga (67%) in 36 mins, Nic Teachout 2s/0ga (100%) in 9 mins, and Jackson Herman 0s/0ga in 3 mins. Senior faceoff specialist Trevor Allen won 12/20 (60%) of his draws. Newark senior attackman scored 2g and Aaron Spencer added the third goal for the Reds (1-2) who will play Bath on Saturday while the Lakers will play Bloomfield-Honeoye.[BOX SCORE]
A strong Wayne team won their second game as they beat visiting Midlakes-Red Jacket 15-2 this afternoon. A dozen players made the offensive book for the Eagles and only two recorded more than three points. Junior Noah Means had 3g-2a and Merrick Bosch added 3g-1a. Jack Acker had 2s/0ga in his 27 mins in the cage. There was no report from Midlakes-Red Jacket at post time.[BOX SCORE]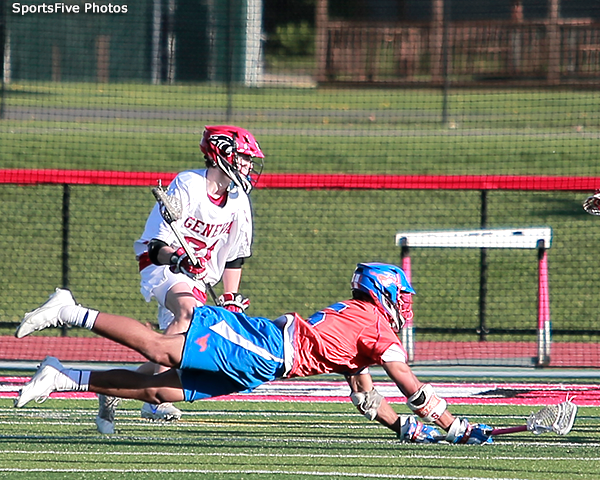 After a 2-1 first quarter, Gananda buckled down and scored twelve more goals while holding Bloomfield-Honeoye to three. Blue Panther sophomore midfielder scored 3g-1a as did his classmate Cohyn Reisman while sophomore attackman Drew Smith posted 4g-1a for Gananda (2-0). According to a report filed by Gananda Max Willix scored all three goals for the Pride who will take on Livonia-Avon on Saturday. The Blue Panthers will play Marcus Whitman on Saturday. There was no report from Bloomfield-Honeoye at post time.[BOX SCORE]
Senior goalie Gino Poretta was a bright spot for Mynderse as he made 30s/16ga (65%), but Pal-Mac junior goalie got the shut out with 3s/0ga (100%) as the Red Raiders won 16-0 at home. Scoring mega points were junior Logan Babcock who posted 8g-1a and his classmate Damian Knaak with 3g-4a. Quinn Nolan Sam Wizeman combined for 16/19 face offs for Pal-Mac who will play a highly billed game with Penn Yan on Saturday. Mynderse will face Wayne on Saturday.[BOX SCORE]
Goaltenders Robert Craine 2s/0ga (100%) in 24 mins and Blake Dunton 0s/0ga in 24 mins combined for the shutout as Marcus Whitman defeated Waterloo 17-0. Eleven players made the scorebook for the Wildcats. Leading the scoring were senior Ryan Herod with 3g-4a and junior Connor Tomion with 3g-2a. The Wildcats will play Wayne on Friday. Next up for Waterloo is Midlakes-Red Jacket on Saturday.[BOX SCORE]