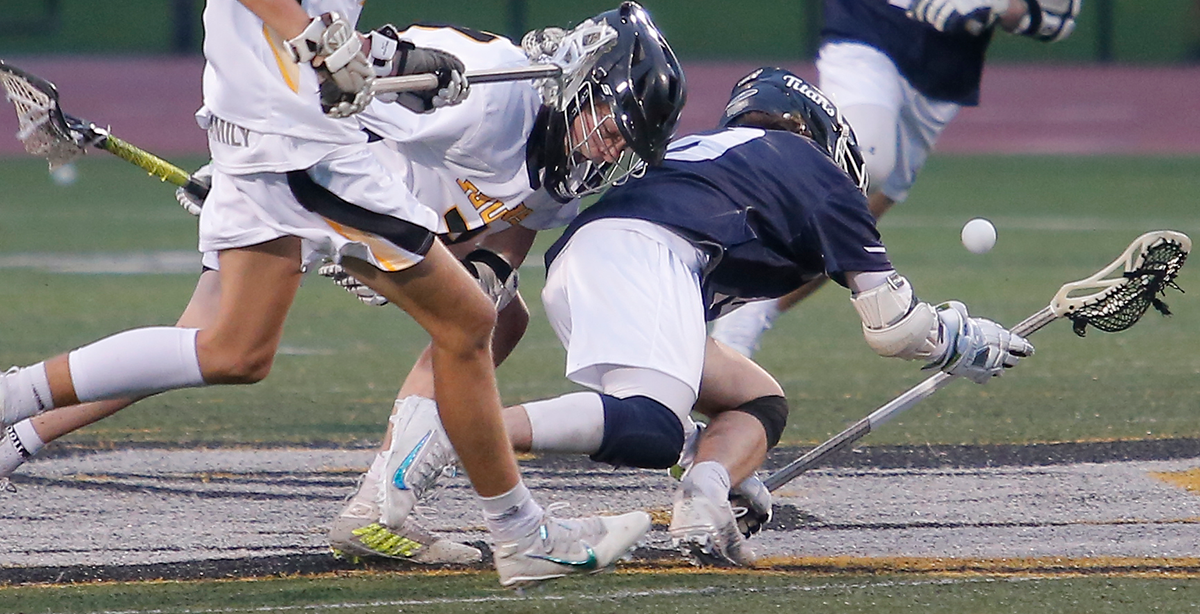 Opening Day 2021
Thursday: DAY IN REVIEW: It was opening day after a year without lacrosse and all four games today were mismatches. Bloomfield-Honeoye scored first in their opener at Waterloo and never lost the lead in what was a close game until in the last stanza, the Pride scored four unanswered goals.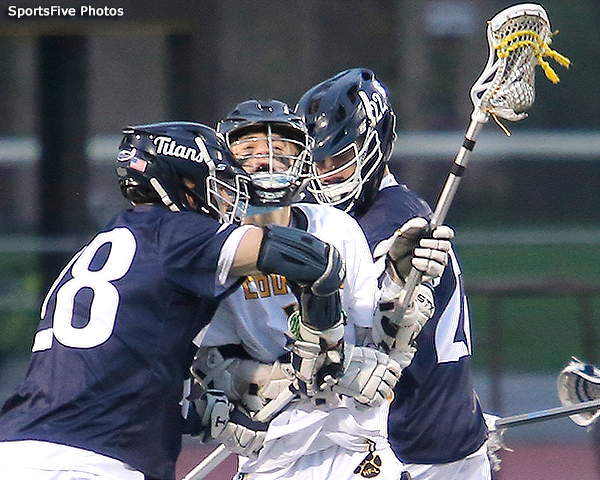 Junior midfielder JD Allen left the game with 6g-1a and senior attackman Max Willix had 2g-3a to lead the scoring. For Waterloo, sophomore attackman Nathan Costantino and junior midfielder Peter Shangraw each had 2g-1a for Waterloo who gets a few days off before player Wayne on Tuesday. [BOX SCORE]
Geneva hosted Midlakes-Red Jacket but were stingy with the ball, posting a 17-0 shutout and allowing only one shot on cage as eight different players made the offensive book. The Panthers will play Canandaigua on Sunday. Midlakes-Red Jacket play Mynderse on Saturday. [BOX SCORE]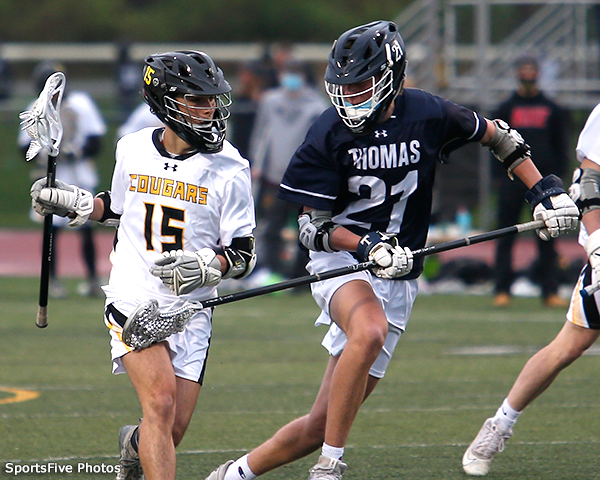 Penn Yan traveled to Avon to play the first game against a GRALL team in the 2021 schedule that allowed three of the GRALL teams to play as part of the Finger Lakes schedule. Senior Max Broadmann posted 7g-1a his classmate Ayden Mowry added 3g-3a to lead the Mustang offense. Junior goalie Griffin Emerson made 7s (58%) for Penn Yan who will play another GRALL opponent, Bath, next week. Matthew Connor had 3g and Jackson McEnerney had 2g for the Lakers who will play Brockport on Saturday. [BOX SCORE]
Nine different players made the offensive scoresheet as Webster Thomas defeated HF-L 15-6. Senior attackman Joe Russo led in scoring with 4g-2a while junior attackman Evan Pashalidis added 2g-2a for the Titans. Senior goalie Ethan Ruller recorded 8s (57%) for Thomas who will play Irondequoit on Monday. Freshman A/M Braydn Trybuskiewicz led the Cougars in scoring with 1g-2a. HF-L will play Pal-Mac on Saturday.[BOX SCORE] More photos are in the gallery.