Canandaigua Dedicating to 2020 Seniors
Canandaigua 2021
Class B - Monroe County League
Canandaigua is one of the top teams in Class B, but there are a lot of them, as the class is the most competitive that the section as seen and quite a while. The Canandaigua schedule is full of good games against teams like Penn Yan, Corning, Ithaca, and Victor, but they really don't have any easy ones.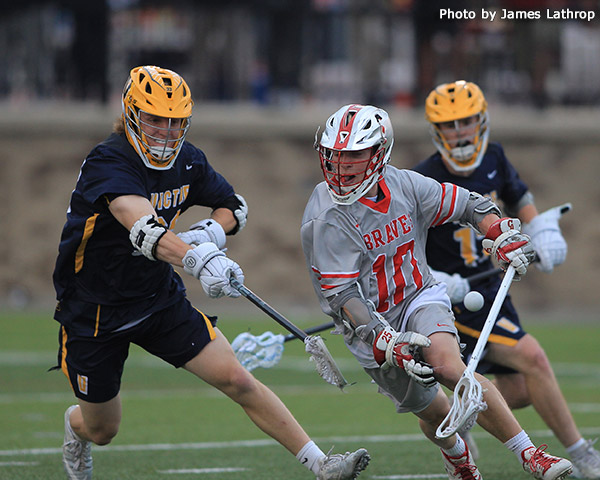 Sam Bennett returns after posting 10g-8a as a sophomore midfielder, but he will be playing in the attack this year and will be playing for RIT next year. He will be playing Cam Tallman, a four year attackmen who will be playing at SUNY Oswego. In the midfield will be Dom Comella, and standout football player and junior Elliot Morgan who will also cover the short-stick defensive role. He will be playing at St. Joseph's after graduation. Eric Platten, who has committed to Yale, started in defense as a freshman and now as a junior will lead with Jackson Nieman who will be playing at Stevens Tech next year.
A large number of players are playing in the Fall II season and will overlap with lacrosse. Coach York is a great supporter of multi-sport athletes: "The majority of my team is currently in season and I wouldn't want it any other way. They are multi-sport athletes that love to compete."
Like many coaches this year, Coach York is happy to be able to play this spring. "This is a committed group that has put in the work. Sports are a gift and we are so thankful for the opportunity to play this spring. The season is dedicated to the class of 2020 seniors that never got that chance to complete what they started. This groups hopes to finish the story."
Head Coach
Deven York 5th year 37-19
Assisted by Kyle Stanney - Collin Carson - John Herriman - Rich Wellington
Some Key Players
Sam Bennett (12-A), Eric Platten (11-D), Jackson Nieman (12-D), Elliot Morgan (11-M), Cam Tallman (12-A), Dom Comella (12-M)
Key Games
The "War for the Oar", the "Battle of the Lakes" with Canandaigua against Penn Yan is a perfect way to end the regular season for Canandaigua. The series is tied at 42-42 (with 19 games going to overtime) and it is always a battle with the Mustangs. The last game the Braves played was a 7-6 loss to Victor so they will be looking forward to that game on May 31st. Fairport has won the last nine meetings and the Braves would like to fix that on May 21st.
See other stories as they are posted: Class A - Class B - Class C - Class D