The Season at Wasn't Comes to an End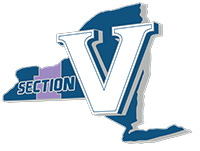 With Governor Cuomo's announcement on Friday that the school buildings in New York would not reopen this spring, Section V Executive, Kathy Hoyt, sent out a release stating that there would be no spring sports this year.
"As Executive Director of Section V athletics, I want to commend the school districts, athletic administrators and coaches for their dedication to the student athletes during this very challenging situation. Most importantly, I want to acknowledge the resiliency and commitment of our wonderful student athletes. They have remained focused and positive throughout. Section V would like to wish all our seniors the best of luck as they prepare to begin their next chapter in life. It is our hope that your time spent as an athlete is Section V was enjoyable and rewarding. Class of 2020 – thank you for the wonderful memories!!!"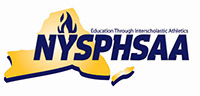 Last Monday, NYSPHSAA Director Robert Zayas announced that there would be no New York State Tournaments this year. Sections VIII and IX (long Island) had already announced that their school building would remain closed for the remainder of the school year. As of this date, forty-three other states associations have cancelled their sports seasons. NYSPHSAA President Paul Harrica has started to put together an ad hoc committee to address and analyze the potential impact of COVID-19 on the fall 2020 interscholastic athletic season.
In response to Boys Lacrosse Coordinator, Mike Simon, Kathy Hoyt also confirmed that there will be no NYSPHSAA approved All-Star games this spring. Alan McLiverty, President of the Greater Rochester Chapter of USLacrosse announced that the annual Senior All-Star Games would not be played. He suggested that if the Shootout of Soldiers event in Canandaigua, set for July, was held, there might be an opportunity to recognized seniors who lost their season.
When new information becomes available we will post it here.
Previous stories: Update on Spring Sports | Schools Closed Due to Virus