Update on Spring Sports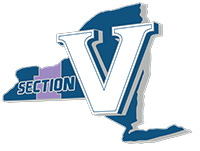 Last week, Section V announced on their website that following the recommendations of the CDC and "in the best interest of our student-athletes, coaches and fans":
All Section V winter and springs sports programs are on currently on hold. This shutdown is in collaboration with the mandated school closures throughout all of Section V. This in the best interest of our student-athletes, coaches and fans.
On March 23rd, Dr. Robert Zayas, NYSPHSAA Executive Director, sent a letter to each of the Sections, stating, in part:
"When schools are able to return, students will need a sense of normalcy and providing them with any semblance of a regular season will be beneficial to them and their school community; senior nights, practice, team dinners and wearing a school uniform should be the focus of interscholastic athletic programs following the COVID-19 crisis.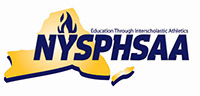 The date students are able to return to school will play a significant role in the length of the spring sports season and the potential of league, section and state championships. With school districts closed for an extended period of time, Sections and schools are individually determining the Spring sport start dates and practice parameters that best meet the needs of the students they represent.
The Officers and I have established Monday, April 27 as a determination date to officially examine the feasibility of hosting the NYSPHSAA Spring State Championships."
When new information becomes available we will post it here.
Previous story: Schools Closed Due to Virus