Irondequoit look to New Coach and Returning Players
Irondequoit 2021
Class B - Monroe County League
Irondequoit has one of the most stories histories in scholastic lacrosse. Their eighth Head Coach, Aaron Bottazzo, was hired in 2020 and is an Irondequoit alumnus who played for John Pratt. He will be seeing his first action with the team when he hosts Thomas on May third.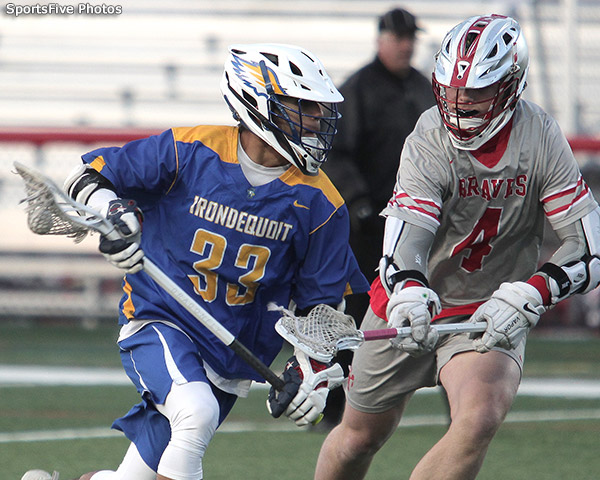 Like many coaches he is ready to get on the field, "Right now, the boys are extremely excited to have the opportunity to get back out on the field and compete with each other and against the top-notch lacrosse teams we see in section V. After losing the season last year, we can't wait to find out about ourselves and see what we can become."
The Eagles had six sophomores and a freshman playing on the 2019 roster and some of them will form the leadership as seniors this year. Yazin Stefano, a hard-working player with a high lacrosse IQ returns to the midfield after scoring 21g-19a as a sophomore. Joining him at midfield is Brandon Zimmer who is able to play well at both ends of the field. New to the varsity is Mason Pease, an senior attack/midfielder who can contribute at both ends of the field.
In the defense is senior James Hyde, who is a proven leader and will be playing for Mercyhurst next year.
Class B is loaded with talented teams this year and the Eagles will get to see most of the competition during the regular season as they play all of the class B teams except Gates Chili. They are looking forward to Thomas, Victor and Canandaigua as key games.
Head Coach
Aaron Bottazzo 2nd year 0-0
Assisted by Eric Huss - Eric Fischer - Paul Bottazzo
Some Key Players
Yavin Stefano (12-M), James Hyde (12-D), Brandon Zimmer (12-M), Mason Pease (12-A)
Key Games
Thomas, Victor, Canandaigua
See other stories as they are posted: Class A - Class B - Class C - Class D