Hilton Wants to Continue Momentum
Hilton 2021
Class A - Monroe County League
Hilton has a good mix of games they should win and those that be more challenging. 2019 was a great year for the Cadets with a 14-3 record that took them all the way to the Class A championship game where they lost to Fairport. They will play both Fairport and Pittsford in the regular season and could face one or both in the tournament.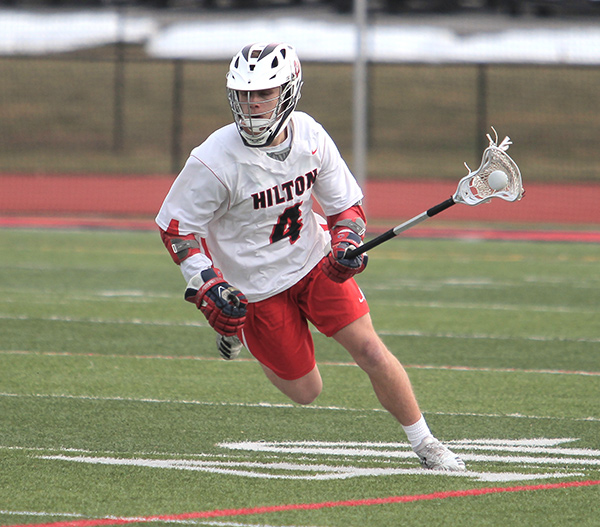 They will also play McQuaid Jesuit in the regular season and could see them at the end of the year as well.
Senior midfielder Matthew Mojsej will be a key player for the Cadets this year. He started playing for the varsity as an eighth grader and posted 20g-11a as a sophomore. In the semifinals he scored the winning goal in overtime against Pittsford and sent Hilton to their first championship game and was named to the Class A All-Tournament Team. He is set to play at Mercyhurst next year. Also in the midfield will be Kyle Jensen, a senior who is expected to make a big impact this season. Senior LSM Logan Ralyea has good speed all over the field.
In the goal is Clayton Duford who is returning after playing limited time as both a freshman and sophomore. Joining him in defense is senior Timothy Hubbard who is expected to take a large leadership role and junior Westin Grim who has a high lacrosse IQ and is a key one-on-one defenseman.
Coach Lepiane knows his competition. "There is a ton of talent in section V and the real question will be how these student-athletes will be able to handle the 3 to 4 games a week for the 5-6 week schedule. It's going to be a grind, but I feel the coaches and players are ready and excited to get back on the field."
There are seven teams in Class A, so everyone plays in the quarters except the top seeded team. Seeding position will give two teams a harder start and the semis and finals look to be close and exciting. Hilton would certainly like to be in the mix.
Head Coach
Craig Lepiane 3rd year 14-5
Assisted by - Tim Byrnes - Sean Doyle
Some Key Players
Matthew Mojsej (12-M), Kyle Jensen (12-M), Timothy Hubbard (12-D), Clayton Duford (12-G), Westin Grim (11-D), Logan Ralyea (12-LSM)
Key Games
Class A is loaded with top teams, Pittsford - Fairport and now McQuaid in the mix will make it an exciting run for the title.
See other stories as they are posted: Class A - Class B - Class C - Class D