Friday: Pittsford in 3 Overtimes
DAY IN REVIEW: FRIDAY - There were two games played on Friday night. One was a blowout and the other went to three overtime periods.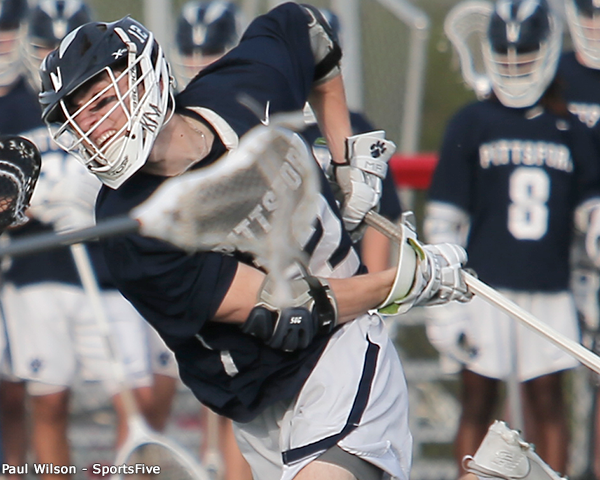 MIDLAKES-RED JACKET-0 at GENEVA-17 - Geneva won in a shutout after an 11-0 first half. Ten different players scored goals for Geneva (8-6) including Ryan Brown (1g-9a), Jeremy Askin (2g-2a), Max Heieck (2g-2a), and Ryland Dunham (3g). Facing off for Geneva was junior Jeremy Askin with 17+/0- = 100%, and sophomore Dominick Vedora with 4+/0- = 100%. In the goal for Geneva was junior Paul Williams with 1s/0ga = 100% (48 mins).
Midlakes-Red Jacket (2-11) will host Gananda on Saturday. [ BOX SCORE]
PITTSFORD-6 at CANANDAIGUA-5 - A low scoring close game was expected, and the teams delivered as Pittsford took the lead at 2-0 after the first quarter, but the teams were tied at 2-2 at the half. At the start of the third quarter each team scored one and they were 3-3 at 6:11. Ben Steingass scored an unassisted goal at 4:06 to give the Panthers a 4-3 lead after three quarters. Ian Erskine put the put the Panthers up by two on a pass from Luke Fliss, but less than a minute later Sean Olvany scored for CA and Braden Gioseffi scored with an assist from Ryan Bremer to tied the game again at 5-5 with 5:43 left in regulation. The first overtime period went scoreless as did the second overtime period and the with 54 second left in the third OT, Rex Kesselring dodged his man and made the game-winning goal on the crease.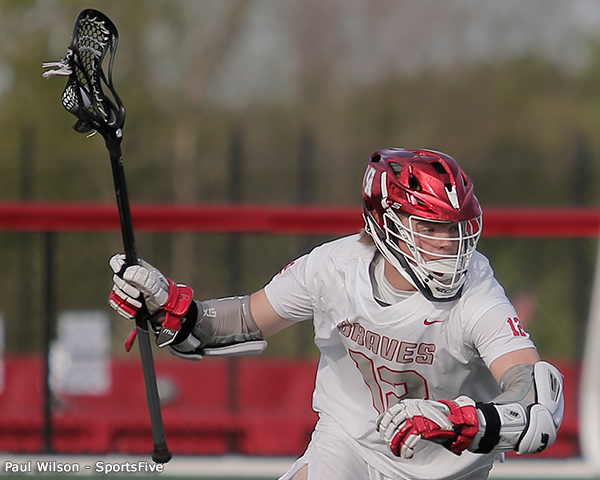 Scoring for Pittsford (13-2) were Ian Erskine (3g-1a), Luke Fliss (2a), and Brady Goetz (1a). Kesselring, Steingass. and Jackson Green each scored one goal. Pittsford will finish their regular season on Tuesday when they travel to Rush-Henrietta.
coring for Canandaigua (11-3) were Ryan Bremer (1g-1a), Gioseffi (2g), Sean Olvany (1g-1a), 8th grade attackman Marshall Bolster (1g), and Drew Williamee (1a). Facing off for Canandaigua was sophomore Mason DePew with 12+/5- = 71% and in the goal, Jack Faiola made 11s/6ga = 65% (59 mins). [ BOX SCORE] - - More images in the photo gallery.