After Half-time Penfield Scores Five for Win
Saturday: DAY IN REVIEW: There were five games played on Saturday and most were mismatches.
Penfield came back from an early deficit to defeat a strong Section III West Genesee team 9-8 in regulation. The Wildcats scored five of the first six goals, holding the Patriots scoreless for the first fourteen minutes.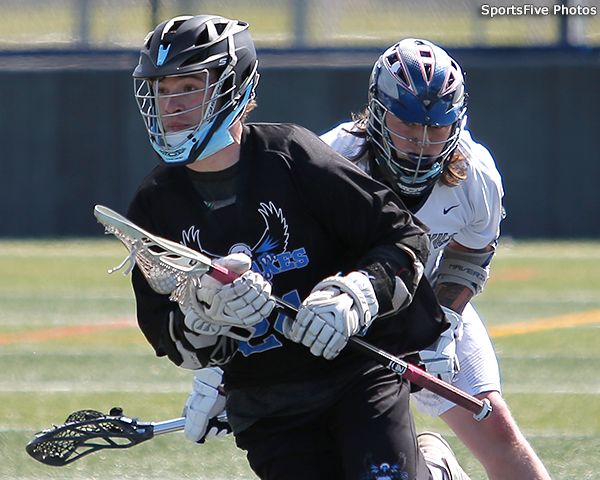 The Patriots scored the final goal of the first half to pull within two. After the halftime break Penfield fought back hard and scored the next seven goals to take the lead back. Although West Genesee attempted to recover, the Patriots kept them out of reach. The Wildcats did force one tie late in the game at 8-8 with 4:45 remaining. Penfield's Alec Constable scored the game winning goal with thirty seconds left on the clock on a feed from Jackson Saulpaugh who finished the game with a team leading 3a.[BOX SCORE]
In a game that was scoreless until 10:40 in the second quarter, Midlakes-Red Jacket scored first and went on to defeat host Mynderse 6-2. Senior midfielder Preston Cooper led the Screaming Eagles offense with 4g. Nathaniel Jansen recorded 3s (60%) for the winners who now (1-1) will play Pal-Mac on Tuesday. (There was no report from Mynderse.) [BOX SCORE] Game photos are in the gallery.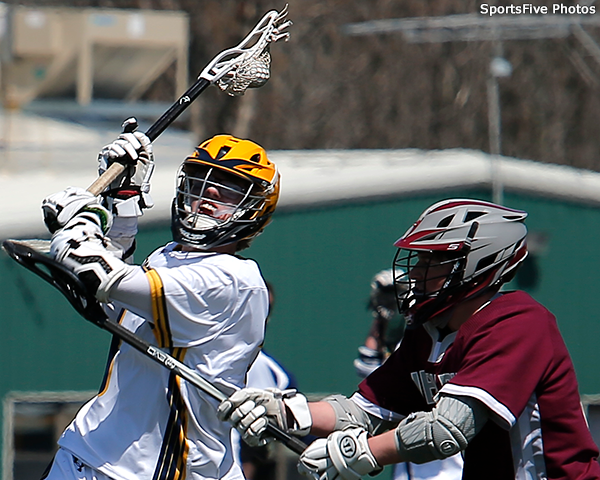 Pal-Mac went right to work, scoring five goals in the first stanza on their way to a 12-5 win over visiting HF-L. Three players, Logan Babock, Damian Knaak and Riley Lich, each scored 3g-2a and four others made the offensive book for the Raiders. Junior goalkeeper Will Nichols recorded 10s (67%). Braydn Trybuskiewicz led the cougars with 3g-1a. Next up for Pal-Mac is Midlakes-Red Jacket. Next up for HF-L is Livonia-Avon. [BOX SCORE]
Livonia-Avon won their first game of the new season as they hosted Brockport and took a 16-10 win with eight players making the book. Sophomore Jackson McEnerney led the team with 4g-2a. Senior attackman Cole Beardsley led the Blue Devils with 4g-3a while junior goalie Antonio DiEngeniis made 21s (57%). The Lakers will play HF-L on Monday while Brockport plays Hilton. [BOX SCORE]
Marcus Whitman christened their new stadium field with a 14-1 win over Newark. Senior Ryan Herod scored 7g-1a for the Wildcats. Newark senior midfielder Brandon McNeil scored the Reds goal and junior goalie Caleb George Cady recorded 17s (57%). Marcus Whitman will play Bloomfield-Honeoye on Tuesday while Newark plays Batavia. [BOX SCORE] Game photos are in the gallery.