Mynderse Has Lots of Youth
Mynderse 2021
Class D - Finger Lakes League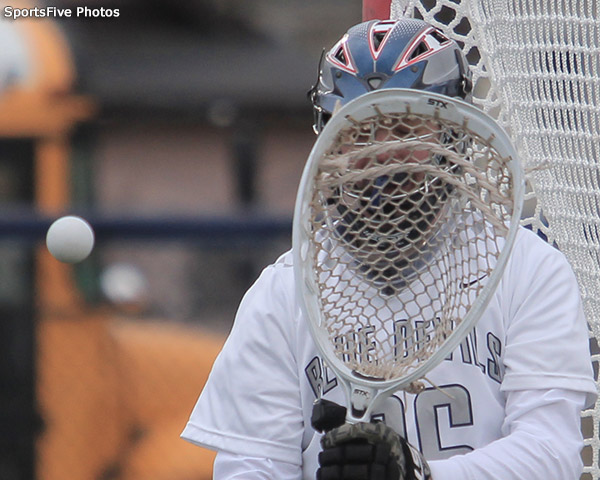 Head Coach Scott Sciera is back for his eighth season at Mynderse with a full sixteen game schedule and a very young roster.
Senior leadership will come from Gino Poretta who has been a starting varsity goalie since his freshman year. He will start the year with 224 saves and 1,633 minutes in the goal. Poretta will be joined in the leadership role and in front of his cage by Griffin Pundt a senior defenseman who has started since his sophomore year. Also in defense is a freshman, Isaac Pundt.
Playing in both defense and attack will be senior John Roth who was also on the 2019 team. Joining him is Lucas Stevers a freshman attackman and another freshman, Dylan Tandle will play in the midfield.
With the addition of three GRALL teams that were integrated into the Finger Lakes schedule, the Blue Devils have taken advantage and scheduled fifteen Finger Lakes teams and one with Batavia. Wayne, Geneva and Penn Yan will be tough games but there will be many other games that could be in their grasp.
Head Coach
Scott Sciera 8th year 40-63
Assisted by -
Some Key Players
Gino Poretta (12-G), Griffin Pundt (12-D), John Roth (12-D/A), Lucas Stevers (9-A), Dylan Tandle (9-M), Isaac Pundt (9-D)
Key Games
Too early to tell.
See other stories as they are posted: Class A - Class B - Class C - Class D