Spencerport Excited with New Coach
Spencerport 2021
Class B - Monroe County League
Spencerport had a rough start the last time out, dropping its first five games, but then they found themselves and won five games at the end of the season, losing to Canandaigua in the quarter finals. The Rangers are looking forward to continuing the upward trend.
Like most teams, there will be a lot of players making their first appearance in varsity uniforms, but all five of the returning players from the 2019 are seniors.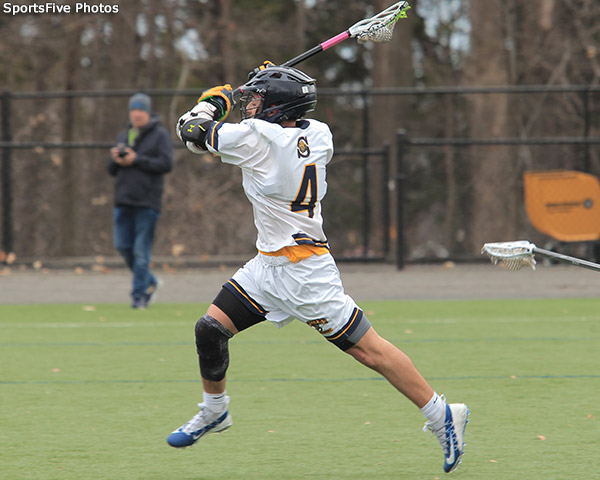 Adam Birkbeck is in the goal and has been the starting goals since his freshman year. He has amassed 361 saves (51%) in 1,612 minutes in the goal. Anthony Inclima will play in front of him and is set to play at St. John Fisher College next year. Also in defense is Trevor MacDonald in his first year on the varsity.
Senior attackman Tyler Gosling returns with 25g-4a from his sophomore year and is set to play at SUNY Brockport next year. Senior midfielders Connor Mesh (34g-16a) and Jacob Zimmerman (30g-10a) will lead in the midfield. Zimmerman, who was named to the 2nd team All-League (MC-d3) as a sophomore will be playing for Roberts Wesleyan next year. Mesh was named to the first team and will play for St. John Fisher College next year.
The Rangers have a challenging schedule, but they will have lots of opportunities to make a statement.
Although hired for last season, Coach Buttaro will lead the Rangers for the first time when they face Thomas on April 30th and he is excited. "I am really excited to have the opportunity to coach these young men. We have great senior leadership on offense and defense that should set the foundation for the younger athletes coming up in our program."
Head Coach
Bill Buttaro 2nd year 0-0
Assisted by -
Some Key Players
Connor Mesh (12-M), Jake Zimmerman (12-M), Adam Birkbeck (12-G), Anthony Inclima (12-D), Tyler Gostling (12-A), Trevor MacDonald (12-D)
Key Games
Irondequoit, Hilton, Penfield and Pittsford.
See other stories as they are posted: Class A - Class B - Class C - Class D