Schroeder Excited to Play
Schroeder 2021
Class B - Monroe County League
Schroeder had few underclassmen on the 2019 roster and so most of this year's team will be new to the varsity. Junior midfielder Nick Hauman returns after scoring 31g-20a as a freshman and has committed to play at Towson after graduation.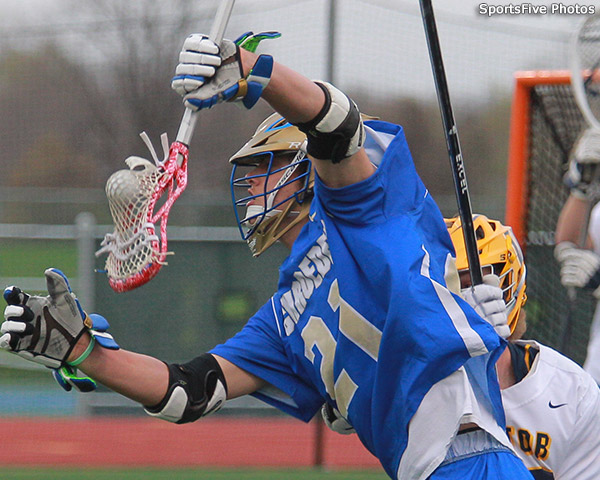 According to Coach Mordaci, "He is a very strong two-way midfielder, a leader, and has a fantastic lacrosse IQ." Joining him in the midfielder is senior Tim Weisensel (10g-5a) who is very athletic and quick and junior Tyler Gould.
In the attack, the Warriors are looking to junior Brady Ruffalo who along with Gould will play their first varsity game against cross-town rival Thomas on May 5th. Coach Mordaci has scheduled thirteen games this season although teams are allowed to play up to sixteen. "If there was anything I learned during the high school hockey season, it was to leave flexibility in scheduling for Re-scheduling. I really hope each game can be played as scheduled, but Covid has its own plan sometimes."
The Warriors will start with a very challenging start as they play Thomas, and then Pittsford two days later and the Fairport on the 10th. They will also play every Class B team except Gates and Brockport so they will have experience when they get to tournament time. "We are looking forward to getting back onto the lacrosse field after a yearlong absence of High School lacrosse in Section V. We are so fortunate to have a terrific league that provides teams outstanding competition game in, and game out."
Head Coach
Jason Mordaci 6th year 36-36
Assisted by Dave Moore - Jake Spadoni
Some Key Players
Nick Hauman (11-M), Tim Weisensel (12-M), Brady Ruffalo (11-A), Jack Leach (12-G),Tyler Gould (12-M)
Key Games
Coach Mordaci says Brighton, Hilton, Irondequoit, and Penfield are important games for the Warriors.
See other stories as they are posted: Class A - Class B - Class C - Class D