Marcus Whitman Wants Big Things
Marcus Whitman 2021
Class D - Finger Lakes League
In 2019 Greg O'Connor came on as the Head Coach and Marcus Whitman had their first winning season since 2012 and only the second time since they started in 2009. They also made the tournament final four for the first time and so the Wildcats were hoping that momentum would carry on into 2020. Fortunately, there is a good core of players that return from that 2019 team.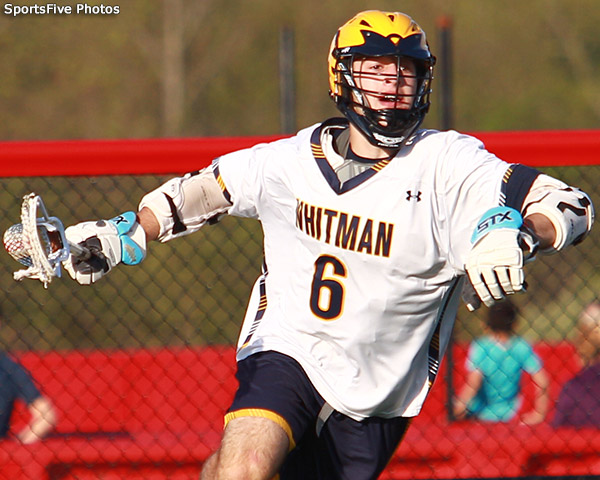 The defense is in good shape with senior goalie Robert Craine back in the cage. He was the starting goalie the last time out and made 182 saves as a sophomore. He had a big day against Newark (12 saves - 92%) and a shutout with 6 saves against BAND. In front of him is classmate Austin Smith, a strong and aggressive long stick who is back for his fourth year on the varsity.
Playing both defense and long stick middie are seniors Jordan Lahue and Zack Lovejoy. Both are expected to provide leadership on the defensive side of the ball and both are four year varsity players. Lahue led the team in takes in 2019 and he and Lovejoy scooped up a total of 153 ground balls.
Perhaps the top offensive player is senior Ryan Herod who has committed to play lacrosse at Lynn University (Florida) next year. Herod had 41g-21a last time out and according to Coach O'Connor is "dynamic and provides good leadership on offense."
Adan Royston will play in the midfield. Coach O'Connor says, "he is crafty with moves and can see the field well."
"I am really excited for the kids to get back on the field. Our senior leadership will be the key to our success. Not only for this season, but to help develop the underclassmen throughout the season. Most of all, I expect these guys to compete every moment they are playing."
Head Coach
Greg O'Connor 3rd year 10-7
Assisted by - Brandon Herod - Jeff Craine
Some Key Players
Ryan Herod (12-M/A), Jordan Lahue (12-D/LSM), Zack Lovejoy (12-D/LSM), Robert Craine (12-G), Aidan Royston (12-M), Austin Smith (12-D)
Key Games
Coach O'Connor says "There are a lot of tough games in this unique year. Every game is a must win since we only get one chance against league opponents. Our keys: stay patient on offense, force tough shots on defense."
See other stories as they are posted: Class A - Class B - Class C - Class D