Brockport Looks for Help from Beardsley and Parker
Brockport 2021
Class B - Monroe County League
Head Coach Josh Laskowski is excited: "This season is dedicated to all of our seniors from 2020 that didn't get a chance to play their final season. Sixteen games in a five-week span will be a great challenge for us, but we wouldn't trade it for anything. Lacrosse is back!"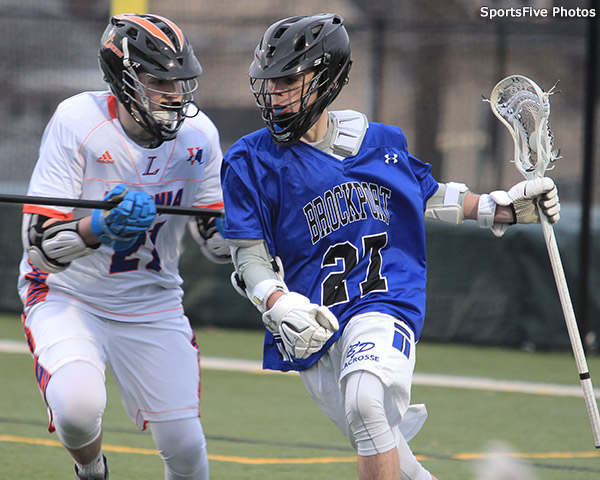 The Blue Devils schedule will be challenging three games each week. They will open by hosting Livonia-Avon on May first and then Hilton and Churchville-Chili in the first week of play. They will play both C-C and R-H twice during the season and Geneva mis-season.
In 2019 Brockport had three sophomores on the varsity roster and all three are seniors now and set for a big season. Attackman Cole Beardsley will start the season with 19g-23a. Senior attackman Chris Parker will start the season with 22g-7a from the 2019 season. Beardsley and Parker were honorable mentions in MC-d3. Derek Tobey (defenseman) returns and will work with new additions junior Evan Miller and sophomore Xavier Bauer. Returning for his thirst varsity year is face off specialist Matt Post.
Head Coach
Josh Laskowski 3rd year 5-12
Assisted by Derek Howlett, Jeff Gurbacki
Some Key Players
Chris Parker (12-A), Cole Beardsley (12-A), Derek Tobey (12-D), Evan Miller (11-D), Matt Post (12 M-F/0), Xavier Bauer (10/D)
Key Games
Coach Laskowski says his key games are Livonia-Avon (first game), Churchville-Chili (twice), Rush Henrietta (twice) and Spencerport.
See other stories as they are posted: Class A - Class B - Class C - Class D