Four Class Cut Off Numbers Announced.
The cutoff number have now been set for the four class system for boys` lacrosse starting in the 2017 season.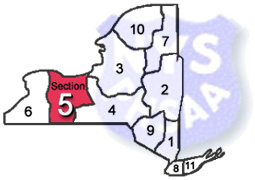 Last spring it was announced that the NYSPHSAA would be moving lacrosse from three classes to four. There was a great deal of discussion on how the classes would be split. The normal starting point is "equal distribution", that is, twenty-five percent of the teams in each class. Given a large difference in the size of schools from one section to another, the "25%" plan had too many classes with too many or too little. At least four comprise solutions were presented but voting among the Sections and the other NYSPHSAA Committees.
In the end, a final comprise resulted in the following cutoff which will be in effect for the next two years:
Class A schools - 1050 students and more
Class B schools - 750-1049
Class C schools - 425-749
Class D schools - 424 and less
In Section Five, Pittsford has already announced their intention to move from Class B to Class A and so:
In Class A: Fairport, R-H, Penfield, Arc/Oly, Hilton and Pittsford (6 teams)
In Class B: G-C, Victor, Schroeder, Thomas, C-C, McQuaid, Ath/Ody, Spencerport, Irondequoit, Canandaigua, Brighton, and Brockport (13 teams).
In Class C: Eastridge, HF-L, Wayne, Geneva, Newark, UPrep, Pal-Mac and Aquinas (8 teams).
In Class D: Penn Yan, Waterloo, Livonia, B-H, Midlakes, Bath, Mynderse, Marcus Whitman, Gananda and Avon (10 teams).
There may still be adjustments to the numbers in each as other teams could decide to move up in class. Planning for the new Section Five Tournaments will begin this fall.