Week In Review - Week 7
May 5, 2019 - There were fifty games played last week and lots of exciting ones. At the moment there are seventy-two out of section games scheduled and fifty-eight have been played. Section Five has won thirty-one and the out of section teams have won twenty-seven.
| | |
| --- | --- |
| Games played last week: 50 | Games played this season: 234 |
| Leagues games played last week: 29 | Out of Section games last week: 9 |
| Undefeated teams: 0 | Games scheduled for next week: 46 |
Looking Back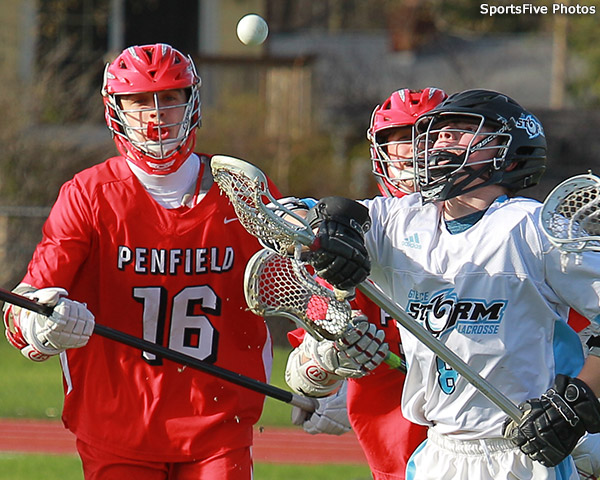 There were four games played on Monday with Thomas winning the last half of their game with Wayne, which was halted earlier in the season. Joe Russo scored four goals in the Titan's 9-6 win. Gananda trailed for nearly the entire contest before scoring the final goal of the game to defeat Newark 6-5. In a game of streaks, Bloomfield-Honeoye scored the final three goals of the game to defeat Eastridge 12-10. Bath won their game (13-8) with HF-L
Tuesday was one of the busiest days thus far this season with sixteen games played, all against section five opponents. Most were mismatches but there were some close ones. McQuaid Jesuit won a 5-4 victory from Penn Yan. McQuaid senior midfielder Ryan McEvily scored the deciding goal with 40 seconds to go in the third quarter. The fourth quarter was scoreless as both defenses and goalies were outstanding. Webster Schroeder fought back from a four-goal deficit to defeat Churchville-Chili 9-8 in the first overtime period. The Warriors scored the final five goals for the win and held the Saints scoreless for 13 minutes.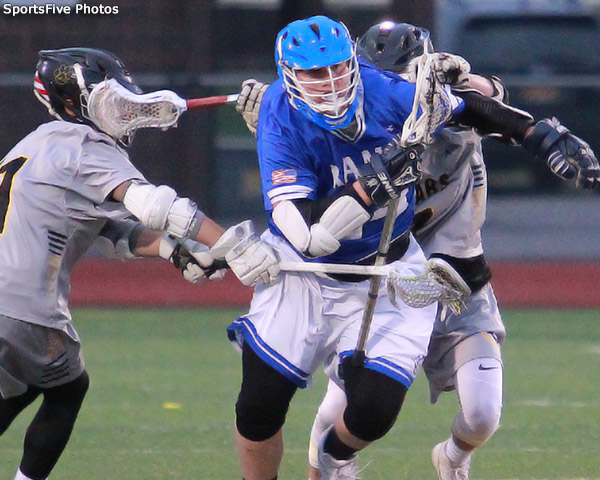 Wednesday was a rare day-off, with no games played.
It was, however, back to work on Thursday with fourteen games played. Hilton, for the first time in program history, beat Fairport 9-8, despite a last quarter surge by the Red Raiders. Geneva won a hard-fought 7-5 game at Wayne and both teams played excellent defense throughout the contest. Newark scored four straight goals to start the last quarter and pull to within one goal but could not get closer despite a nearly record-breaking performance by goalie Talyn Pierce who with 23 saves (72%). Mynderse won the game 10-6 behind five offensive players on the book, including Owen Lorenzetti who had 4g-2a. Gino Poretta made 10s (63%) for the Blue Devils.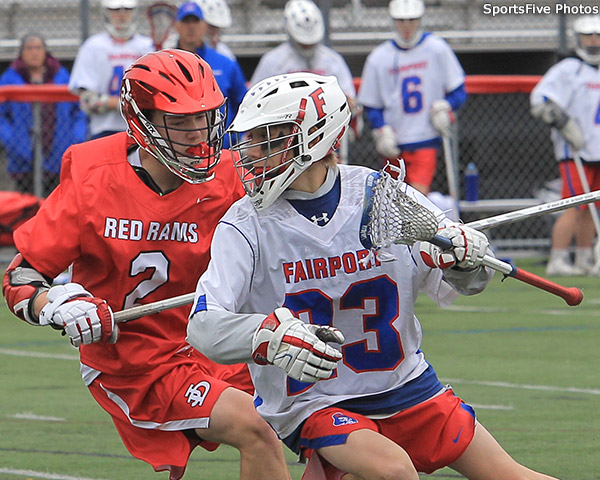 Penn Yan lost another tough one (5-4) on Friday against Westhill.
The week ended on Saturday with games including an exciting win for Fairport over Jamesville-DeWitt in overtime. Colin Peers scored his third goal of the night to give the Red Raiders the victory. Junior attackman Brennan Bitely only scored one goal for Schroeder in their 11-10 overtime game with St. Francis (Buffalo), but it was the most, important, game-winning one. Pal-Mac scored four goals in the last quarter and held the Saints scoreless as they won 14-13 on the road. Grady Arnold scored five goals and Jake Gallina added two goals and five assists for the Red Raiders. Victor defeated Fayetteville-Manlius 13-4 and Canandaigua strung together six goals in both the second and third quarters on their way to a 15-4 win against visiting Orchard Park (9-2).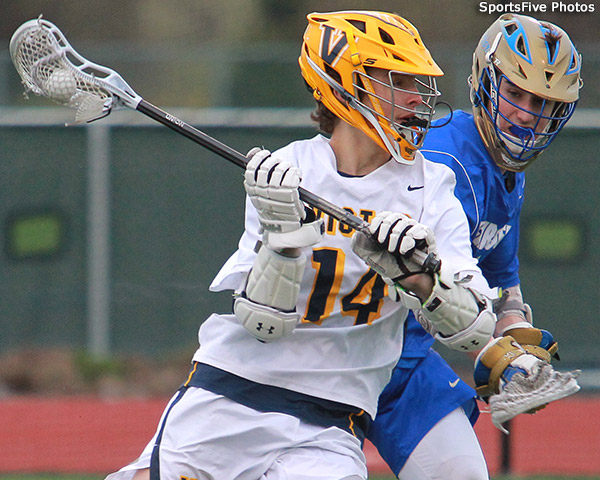 Looking Ahead
As the season ending is in sight (with two weeks left), week eight features forty-six games, played over six days. There are lots of league games scheduled that will start to shake out the league standings.
There are five games on Monday including McQuaid Jesuit (9-3) at Wayne (9-3), and Canandaigua (9-4) at Hilton (9-3).
There are eleven games set for Tuesday including Irondequoit at Fairport, Penfield at Thomas and Brighton at Pittsford.
Pal-Mac will host Cathedral Prep and Marcus Whitman will play at Livonia on Wednesday.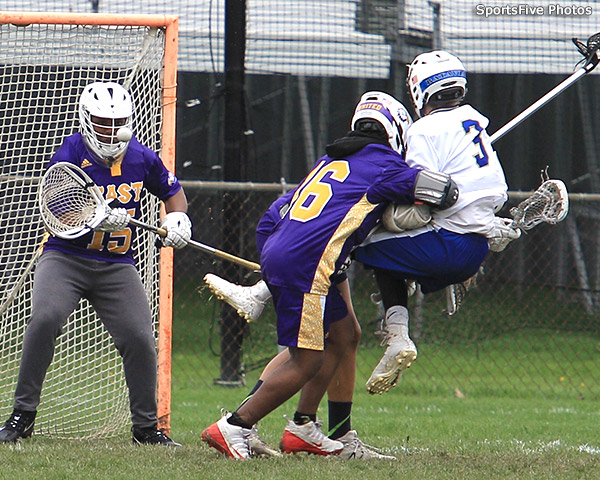 Thursday will be busy with fifteen games scheduled. The Greece Storm is at Fairport, Penn Yan is at Geneva, Irondequoit is at Brighton, Canandaigua is at Webster Schroeder, Churchville-Chili is at Thomas and Penfield is at Pittsford. It will be a big day for Monroe County teams.
Hilton will host Williamsville-East in the only game on Friday but there will be twelve more games on Saturday to close out week eight. Greece is at Schroeder, Orchard Park is a Fairport, Irondequoit is at McQuaid and Churchville-Chili will play the last game of the week at Brighton.
Check out the times and the whole list on the games page.
Of course, if your team is playing it is the game of the week.
The Week in Review for previous weeks can be found at: week 1, week 2, week-3 week-4, week-5 and week-6
---