Week In Review - Week 6
April 28, 2019 - There were forty-two games played last week and lots of of exciting ones. At the moment there are seventy-one out of section games scheduled and forty-four have been played. Section Five has won twenty-seven and the out of section teams have won twenty-two.
| | |
| --- | --- |
| Games played last week: 42 | Games played this season: 184 |
| Leagues games played last week: 28 | Out of Section games last week: 5 |
| Undefeated teams: 0 | Games scheduled for next week: 51 |
Looking Back
Back after the vacation, there were all sorts of games that made the pundits cringe in the efforts to pick the top teams. There are no undefeated teams in the section and only two teams (Fairport and Wayne) with one loss.
On Tuesday there were several one-goal games including Fairport over Thomas, Pittsford over Canandaigua and Penfield over Victor. Hilton beat Schroeder and Spencerport beat R-H.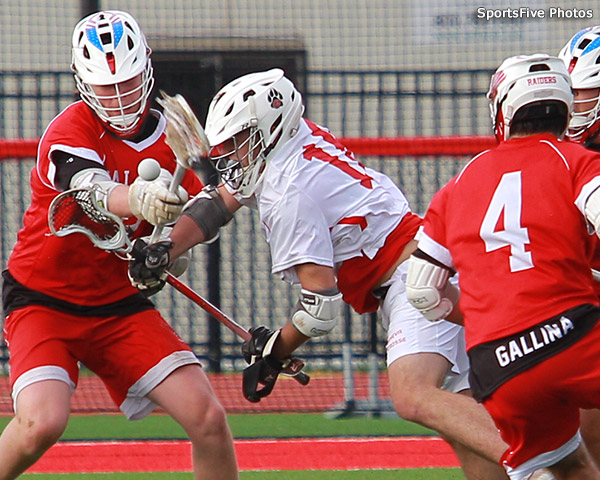 On Wednesday Aquinas fell to Nichols of Buffalo, but it was close.
There were fifteen more games on Thursday and there were five more one-goal games. Greece beat Spencerport, Rush-Henrietta beat HF-L, Schroeder beat Penfield, Brockport beat Gates Chili and Pittsford beat Irondequoit. Fairport took an early lead and then held off Canandaigua to defeat the Braves 9-6. The Red Raiders scored the final two goals in the last minute with empty net goals after the Braves pulled their goalie in an attempt to get the ball back. Brockport scored the last four goals of the game, including the game winner in overtime in their 9-8 win over Gates Chili. Irondequoit scored the first five (unanswered) goals in the game, but Pittsford scored four big goals in the last quarter for their first lead of the game and the 11-10 win at Irondequoit.
On Friday Churchville-Chili won their game with East United.
The week ended on Saturday with eleven games including five more one-goal games. McQuaid Jesuit trailed with 3 minutes remaining in regulation before coming back to win in double overtime 7-6 over Nichols Buffalo). Bloomfield-Honeoye led for nearly the entire game in their 10-9 win over Brockport.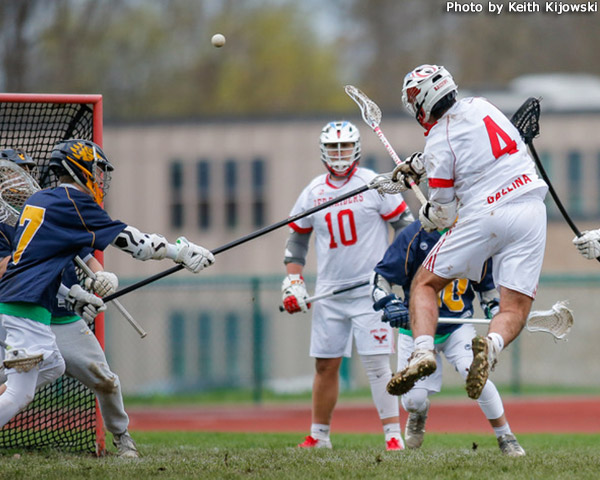 The Blue Devil only led one (at 2-1) and only for 10 seconds before a face-off fast-break tied the game again. Greece Storm fought back from a four-goal deficit to defeat Aquinas 9-8. The Storm scored the go-ahead goal with only 1:01 remaining in regulation after trailing for the majority of the game. After an overtime loss earlier in the season, Bath came into tonight's game looking for revenge. Bath scored six of the last eight to defeat Livonia-Avon 8-7. Wayne was down 10-8 with less than a minute in the game but made it a tie. In the first overtime period, Joe camp assisted Andy Hamel for the game winner.
Looking Ahead
In week seven there are a season high fifty-one games scheduled starting with four games on Monday. Thomas will finish their game at Wayne which was at 5-4 at the half, when the game was suspended a week ago.
There are sixteen games set for Tuesday including Penfield at Greece, Waterloo at Gananda, Penn Yan at McQuaid Jesuit, C-C at Schroeder, Hilton at Pittsford and Canandaigua at Victor.
Thursday will be busy with fifteen games on the schedule and many look like good ones. Highlights include Midlakes at Pal-Mac, Fairport at Hilton, Rush-Henrietta at Penfield, Schroeder at Victor and Geneva at Wayne,
On Friday Bath is at Midlakes, Mynderse is at Waterloo and Penn Yan is at Westhill (Syracuse).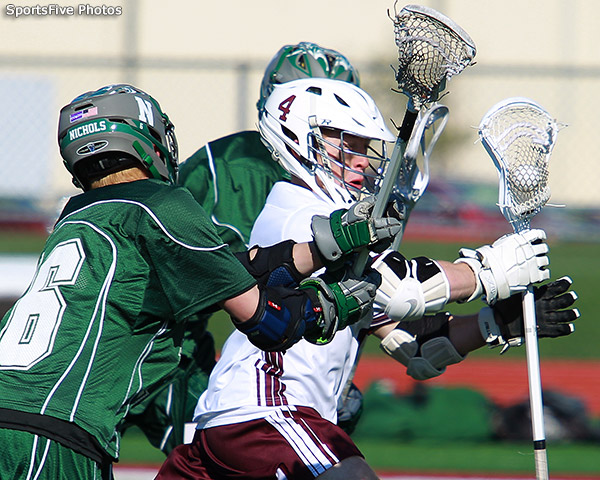 There are thirteen games set for Saturday. Possible exciting games include Orchard Park at Canandaigua, St. Francis at Schroeder, JD at Fairport, Pal-Mac at Churchville-Chili and St. Joe's at McQuaid Jesuit.
Check out the times and the whole list on the games page.
Of course, if your team is playing it is the game of the week.
The Week in Review for previous weeks can be found at: week 1, week 2, week-3 week-4 and week-5
---