Week In Review - Week 5
April 21, 2019 - There were fourteen games played last week and a number of exciting ones. At the moment there are seventy-one out of section games scheduled and forty-four have been played. Section Five has won twenty-four and the out of section teams have won twenty.
| | |
| --- | --- |
| Games played last week: 14 | Games played this season: 142 |
| Leagues games played last week: 2 | Out of Section games last week: 12 |
| Undefeated teams: 0 | Games scheduled for next week: 44 |
Looking Back
There were just a few games scheduled over vacation week. On Monday, the Pride won a game with Gates Chili.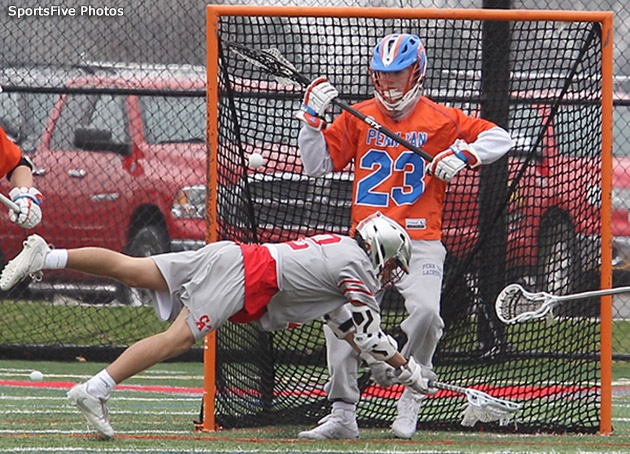 Canandaigua beat Geneva 13-3 and Thomas played half a game with Wayne until the lights were unavailable. Thomas led 5-4 and the rest of the game will be played on April 29th.
On Wednesday Fairport surprised Penfield and won 7-2 as Tim Defendis made six saves (75%) for the Red Raiders. McQuaid Jesuit lost a close game with Corning and Penn Yan won an 18-0 shutout from Cathedral Prep.
There were three more games on Thursday and a couple of really good ones. With 0:17 left in the first overtime period, senior midfielder Noah Germano scored to give the Warriors a 14-13 victory over Wayne and knocking off the last undefeated team in the section. Canandaigua scored four goals in the final quarter to secure a 6-5 victory over Thomas and Irondequoit was a 13-5 victor over Aquinas.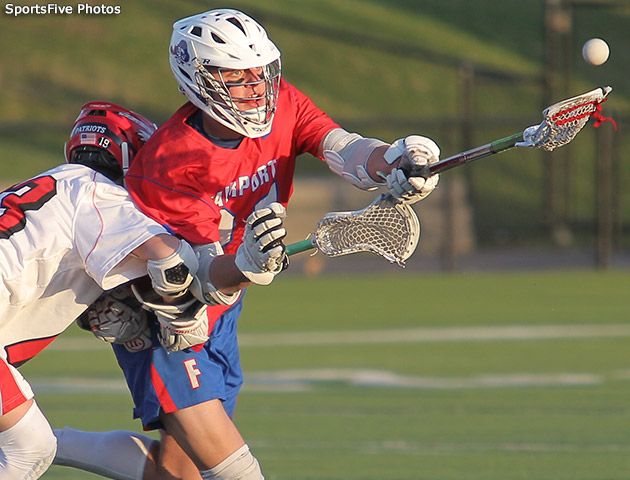 The week ended on Saturday with six games including another couple of close ones. Wayne scored the first three goals and led throughout in their 10-8 game with Aquinas, but the Little Irish stayed with the Eagles right to the end. After Penn Yan charged back with a string of goals that sent the game into overtime, Canandaigua's Mark Bellis scored the winning goal for the Braves who won 10-9. A single goal in the first quarter was the difference as Fayetteville-Manlius took an 8-7 win from visiting Pittsford. West Genesee won their game with Hilton who played well. Geneva beat Greece 10-6 and Victor dominated Kettle Moraine with their 17-2 win
Looking Ahead
Week six starts with forty-four games starting with eleven games on Tuesday, including Thomas at Fairport, Marcus WHitman and Midlakes, Canandaigua at Pittsford, Schroeder at Hilton and Victor at Penfield.
Four games are planned for Wednesday with Churchville-Chili at Gates Chili, Nichols at Aquinas, McQuaid Jesuit at Cathedral Prep and Newark at Batavia.
Thursday will be busy with fifteen games on the schedule and many look like good ones. Highlights include Fairport at Canandaigua, Pal-Mac at Geneva, Mynderse at Marcus Whitman, Midlakes at Wayne, Penfield at Schroeder, Gates Chili at Brockport, Brighton at Victor, Hilton at Thomas and Pittsford at Irondequoit.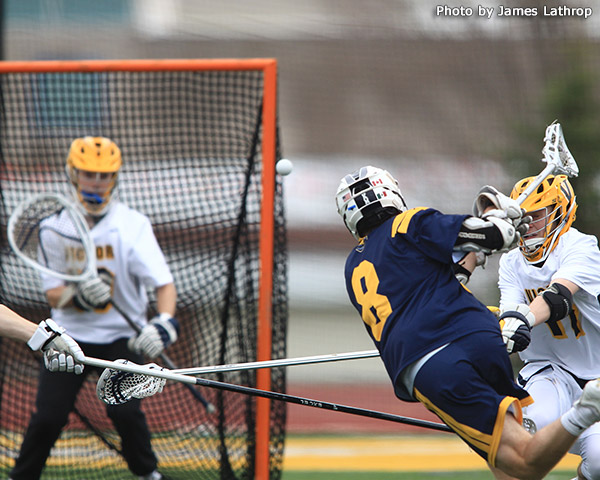 East United will play Churchville-Chili on Friday.
There are thirteen games set for Saturday. Possible exciting games include Irondequoit at Schroeder, Victor at JD, Livonia-Avon at Bath and Wayne at Pal-Mac.
Check out the times and the whole list on the games page.
Of course, if your team is playing it is the game of the week.
The Week in Review for previous weeks can be found at: week 1, week 2, week-3 and week-4.
---