Week In Review - Week 3
April 8, 2019 - It was a busy week with forty-six games played and all teams have begun their season.. At the moment there are seventy-one out of section games scheduled and twenty-seven have been played. Section Five has won thirteen and the out of section teams have won fourteen.
| | |
| --- | --- |
| Games played last week: 46 | Games played this season: 86 |
| Leagues games played last week: 27 | Out of Section games last week: 11 |
| Undefeated teams: 3 | Games scheduled for next week: 42 |
Looking Back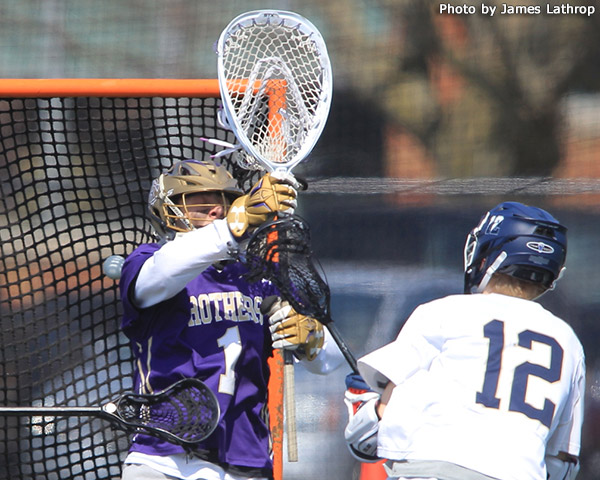 There were games each day from Monday through Saturday. On Monday, East United and BAND both lost to out of section teams.
There were fourteen games on Tuesday including Brighton beating Canandaigua and Fairport defeating Victor at the very end of the game. Marcus Whitman won their first game for new coach Greg O'Connor and Josh Laskowski won his first game at the helm of Brockport.
BAND (Batavia-Attica-Notre Dame played on Wednesday and there were fourteen more games played on Thursday including Brighton over Penfield, Eastridge with a 9-8 win over Brockport, Penn Yan with a win over Cazenovia and Pittsford over Thomas.
East United won their first game of the season on Friday and there were fourteen more games on Saturday. Brighton won a thrilling double overtime game against CBA (Syracuse) and Victor had a 9-7 win over Baldwinsville.
Looking Ahead
Week four starts with forty-two games starting with Pal-Mac playing Medina at East Rochester on Monday.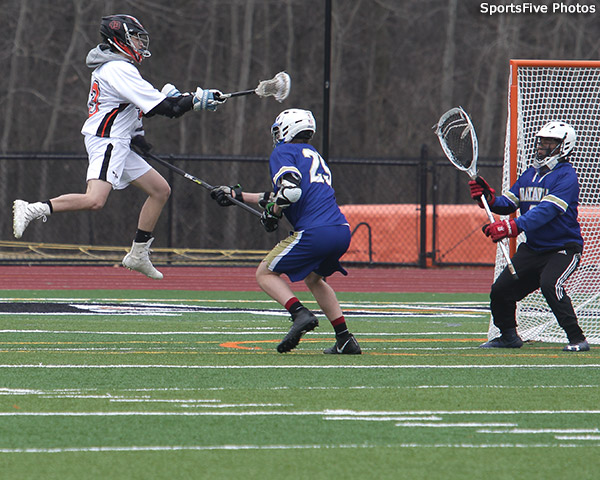 There are fourteen games scheduled for Tuesday including R-H at Greece, Geneva at Midlakes, Fairport at Pittsford, McQuaid Jesuit at Aquinas and Hilton at Penfield.
BAND plays at Bath on Wednesday and there are sixteen more games planned for Thursday including Pittsford at R-H, Victor at Churchville, Penfield at Penn Yan and Greece at Hilton.
Fairport travels to Ithaca on Friday and on Saturday there are nine more games and eight are with out of section teams. Marcus Whitman will play at Wayne and Penfield will play at Orchard Park.
These are just some of the games of interest this week. Check out the whole list on the games page.
Of course, if your team is playing it is the game of the week.
The Week in Review for previous weeks can be found at: week 1 and week 2.
---