Players of the Week - Group 3
April 16, 2019 -

Group 1 Group 2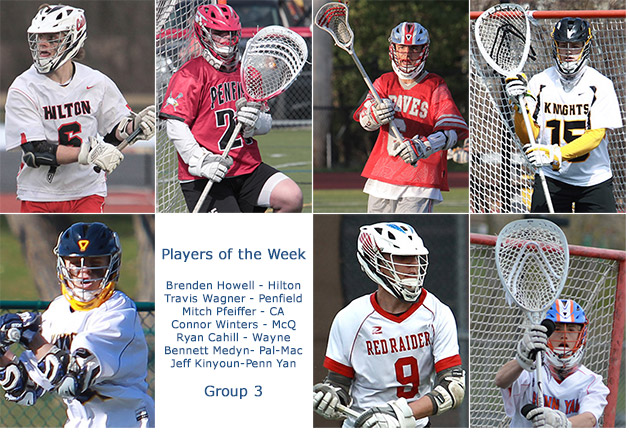 Offensive Players of the Week
This time we recognize three seniors and a junior who made a difference for their teams this season, and in particular, last week.
Class A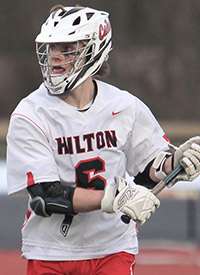 Senior offensiveman, Brenden Howell had a good week. He scored the overtime goal that gave Hilton their first win over Penfield. He also came up with 1g-1a in a one goal win against Greece.
Head Coach Craig Lepiane says "Brenden's hockey background has made him a very tough, physical player to defend. He has a smooth dodging motion which allows him to get his hands free, especially when in tight situations. I am excited to watch Brenden continue his success throughout his Senior season."
Class B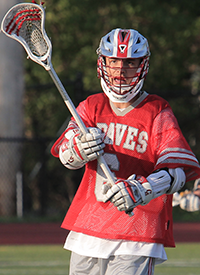 A four-year Varsity midfielder, Canandaigua midfielder Mitch Pfeiffer has already racked up 21g-10a for the Braves this season. Last week he scored 7g-5a in two high scoring games.
Head Coach Deven York says "Mitch has been a tremendous leader for us this season. We had to move him to attack due to injuries and he has worked hard to make this transition. I am really impressed with his shooting [skills]. He has focused on this and it shows moving from 21% last season to 62% currently. He has done a great job of creating the double team and moving the ball. He is an excellent team player and a great competitor."
Class C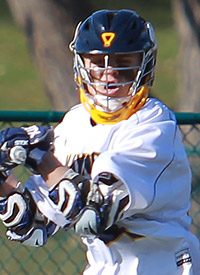 Some players are selected on the basis of a number of events, and some are selected on the basis of one. Wayne only had one game last week and four-year varsity offensiveman, Ryan Cahill led the team offense with 4g-4a.
Head Coach Eric Carlsen says "Ryan is coming back from his second ACL tear suffered during end of last season. He played our last few games and sectionals on a torn ACL earning himself our team's "Hard Hat" award. Ryan is the epitome of a great teammate. He will do whatever he can to make the team better and was recognized by his teammates as a selected captain. He works diligently off ball and strives to do whatever he can to enable us to win games. He's a voracious rider and battler for groundballs. His play for our team drives us to be better every day."

Class D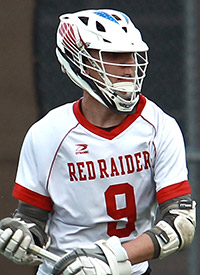 Already second in team goals thus far this season, Pal-Mac junior attackman Bennett Medyn scored 7g-6a last week as the Red Raiders added two more wins to their 6-1 record.
Pal-Mac Head Coach Joe Hill says "Bennett is a young man that has really worked hard in the off season and so far this year on his game. He has always been willing to sacrifice for the greater good of the team. The Pal-Mac Lacrosse Program could not be prouder of his development as a player this year."
Defensive Players of the Week
This time we recognize two juniors and a sophomore. Each made a difference for their teams from the start of the 2019 season through last week.
Class A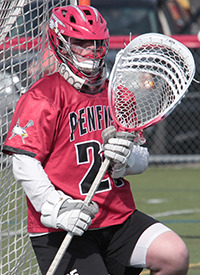 Penfield junior goalie, Travis Wagner recorded twenty-one saves in their Patriot win over Orchard Park.
Head Coach John Schembri says " Travis has been the leader of the defensive unit in the off season and so far this season. Coach Jerry Dawes and Travis put in numerous hours in the off season continuing to build on his excellent skill from 2018. Travis has had had solid performances in every game this year, most noticeably his play against Orchard Park was one of the best performances I have witnessed from a high school goalie. But more importantly his love for the game is evident in everything he does."
Class B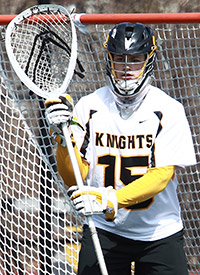 McQuaid Jesuit sophomore goal keeper, Connor Winters held St. Francis to a single goal in the second half allowing his offense to score seven straight goals for a come from behind win.
Head Coach Terry Corcoran says "Connor has been outstanding in our early season wins and made 17 saves in our lone loss to Baldwinsville. However, more important than his numerous 1 on 1 saves is his exceptional clearing ability that begins our fast breaks and offense. This past weekend Connor's outlet passes and clearing savvy ignited our seven-goal run in the 2nd half to come from behind and defeat St Francis."
Class C
There was no defensive award this week.
Class D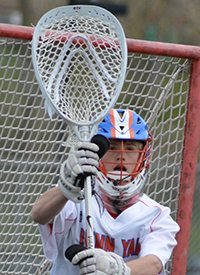 There are some big names on the Mustang roster this year, and this time the light shines on junior goalie Jeff Kinyoun, who saved 80% against Livonia-Avon, 78% against Penfield and 79% against Nichols to give Penn Yan three more wins.
Head Coach Brian Hobart says " Jeffrey has continued to progress and develop as a leader of our defense. He had a great week and made multiple saves to help us to 3 victories this past week."
---