Players of the Week - Group 1
April 1, 2019 -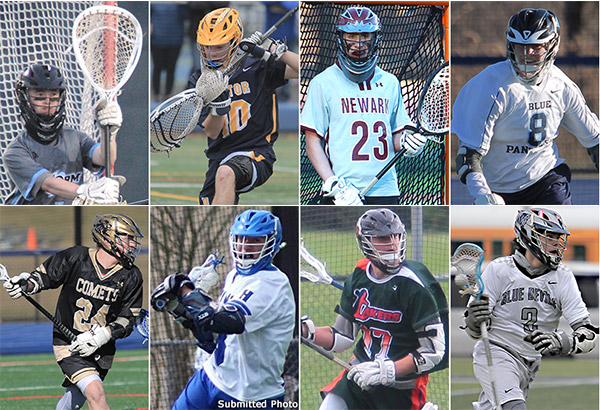 Offensive Players of the Week
This time we recognize three seniors and a junior, all attackmen who made a difference for their teams at the start of the 2019 season.
Class A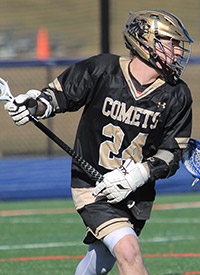 It was the best start of the season in a long while for Rush-Henrietta as they won all three games. Instrumental in the wins was senior attackman Zack Lenhard who amassed 11g-2a including half the points in the Royal Comet one goal win over the Lakers on Saturday.
Head Coach Tom MacMillan says "Zach was huge in our win against Livonia- Avon. On a day when the entire offense was struggling Zach brought his "A" game and pumped in 5 goals and had the last assist on the winning goal. He is a 3 year starter and a captain this season Zach does whatever the team needs, He is truly a team player and a leader for the Rush Henrietta Comets."
Class B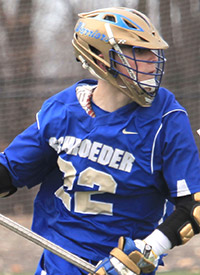 Webster Schroeder junior attackman Cole Bollin had a big performance in the Warrior's opening game of the 2019 campaign when he scored 2g-4a in their 12-7 win at Spencerport on Saturday.
Head Coach Jason Mordaci says "Cole had a terrific pre-season leading up to his strong first game performance this past Saturday. Cole works hard every single day at practice and has battled through injuries to become one of our most dependable players in our line up. Despite playing in his first season on our Varsity team, he's quickly become a leader for us on offense."
Class C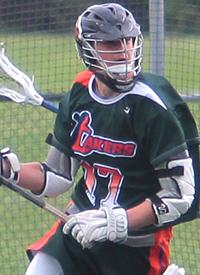 Livonia-Avon senior offensiveman, Ryan Lambert has scored 14g-3a thus far this year. He scored 3g-2a in the one-goal win against Bath including the game winner.
Head Coach Don Manard says "Ryan has been working as a team leader and the QB of the offense. Ryan also scored his 100th goal Thursday 3/28 in our lose to Aquinas. Ryan has a great drive and knowledge of the game and is now a team captain."

Class D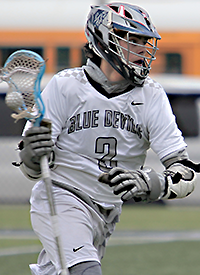 Mynderse senior attackman Owen Lorenzetti has been a significant factor in the Mynderse Academy's 3-0 start this season. He has picked up 14 ground balls along with his 15g-8a in three games and scored his 100th career point last Friday.
Blue Devil Head Coach Scott Sciera says "He is a great leader and makes everyone around him better. He's the quarterback of our offense and makes sure everyone stays involved and is in the right place at the right time. He has dedicated himself to playing throughout the summer and fall and made big improvements in his athleticism within the last year by committing himself in the weight room."
Defensive Players of the Week
This time we recognize four seniors with three goalies and one long stick/defenseman who made a difference for their teams at the start of the 2019 season.
Class A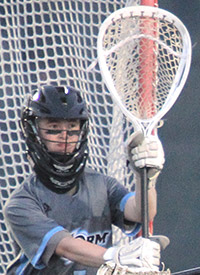 Greece Storm senior goalie Nicholas Chilano had a 64% day in the Storm 8-5 win over Churchville-Chili. He has committed to play at Cazenovia next fall.
Head Coach Andy Hilton says "Nick has been a two-year starter for us and has really emerged as a leader on the team. In the second half of the Churchville game, we were faced with heavy pressure on our defense because of a couple penalties and offensive mistakes. They possessed the ball for a majority of the second half, and Nick made quite a few of his nine saves down the stretch, during crunch time. Nick was a major reason why we were able to hang on and win that game."
Class B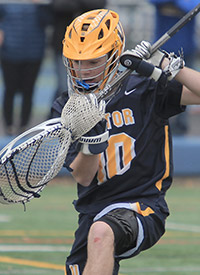 Victor senior goalie Liam Haller certainly had a big role in the Blue Devil victory over Pittsford last week. Haller has a 60% day in the 7-6 win. He also posted a 59% day against Irondequoit last week.
Head Coach Jim Andre says "As a senior, Liam Haller is starting for the first time in goal here at Victor. Liam has the calm and steady demeanor that is needed in the goal. It is exciting to see a player understand his role in the previous season, then rise to meet the challenges of new role when the opportunity arises."
Class C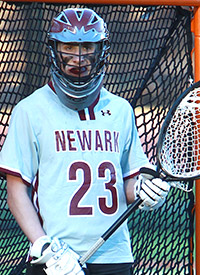 Newark Senior goaltender Talyn Pierce is a four year goalie with the Reds and he is starting out the 2019 with great stats, including a 83% day in their 5-4 win against Gates Chili.
Head Coach Matt Groot says "Talyn is entering his 4th year as our starting varsity goalie and is one of the best overall athletes on our teams. Talyn has become a complete goalie and lacrosse player, improving in his ability to clear the ball as well as his job in the cage. He is a captain and vocal leader of our defense and of our overall team. We graduated all three starting close defensemen last year so Talyn is acting as our coach on the field helping lead and teach our defense."
Class D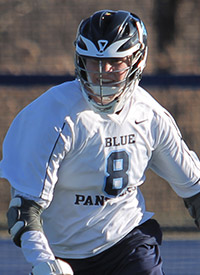 Gananda senior defenseman and long stick midfielder Logan Chasey is a presence on the field. Thus far this year he has picked up thirty-nine ground balls, recorded seven takes and scored a goal.
Head Coach Joe Sidari says "This is Logan's third year playing at the varsity level and each year he has taken on a bigger role with more responsibility and has performed at a high level in every situation. This year Logan has really led our young team by example through his hard work on and off the field."
---