Billy Thomson Signs with Le Moyne
January 8, 2019 -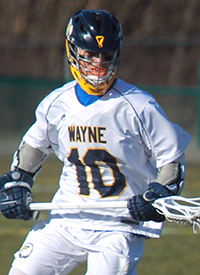 Wayne senior offensiveman, Billy Thomson recently signed his National Letter of Intent to continue his studies and play lacrosse at Le Moyne after graduation in June.
Billy has been a two-year first team all-Finger Lakes pick who will start his fourth year on the Eagle Varsity with 42g-34a. In the off season he has played for the Blaze Lacrosse Club.
A three-sport athlete, he also plays football, where he rushed for 945 yards this year, and basketball, where he helped Wayne win back-to-back Sectional titles and was named to the All-Tournament twice.
After considering St. Bonaventure, Billy made his choice, he says, because "Le Moyne has a great tradition and is always competing for a National Championship. The coaching staff is the top of D-2. This will help me improve and learn".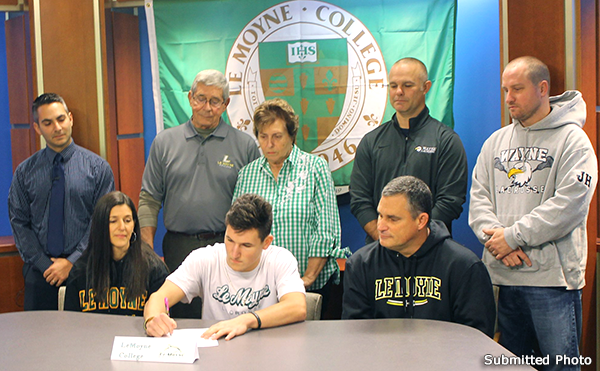 ---