Sonny Imburgia signs Binghamton NLI
November 20, 2018 -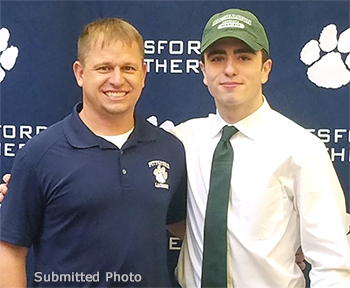 Sonny Imburgia signed a national letter of intent for Binghamton University at a signing event at Pittsford yesterday.
The senior attackman will start his fourth year on Varsity with a record of 59g-29a. In in sophomore year he was named to the All Tournament team in Class A and he was named to the second team All-League in 2018.
Among his junior year highlights: A 2g-2a game in the Panthers 8-7 win over Schroeder, a four goal game against Canandaigua and a five goal game against Hilton.
He will join Pittsford Alum Jon Perotto on the Bearcat roster with Head Coach Kevin McKeown.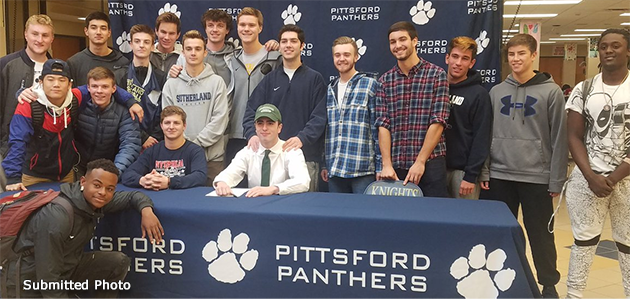 ---