Stevie Katz Signs for Hurst
November 20, 2018 -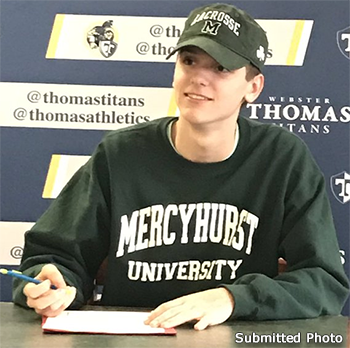 Stevie Katz signed his national letter of intent to study and play lacrosse at Mercyhurst University after graduation next spring.
The senior defenseman/long stick midfielder scored five goals and two assists last season. He won second team All-League honors (MC-d2) as an LSM. The Titans were 16-3 last year behind strong defensive play that allowed only 133 goals against.
Mercyhurst University is a magnet for Section Five players. Head Coach Chris Ryan (Irondequoit) has eight current alum: Ben Smith-Wilcox (Canandaigua), Justin Sale (Irondequoit), Mike Coholan (Irondequoit), Justin Sale (Irondequoit), Matt Sherman (Irondequoit), Jarrett Cook (McQuaid), Nicholas Mabe (Thomas) and Ryan TerHaar (Churchville-Chili).
---