Webster Coach Chris Barnes is Mourned
August 12, 2018 -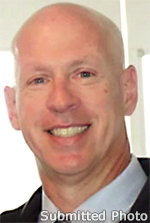 It is with sadness that the lacrosse community recently heard of the passing of long-time Webster girls' lacrosse coach Chris Barnes.
Coach Barnes won 175 games in his tenure at Webster and he won the Sectional Tournament in 2006 and advanced to the New York State semifinals. The numbers, however, were not the important part of his coaching life; it was the relationships that he had with his players and the lacrosse community.
Last week, the annual alumni game was dedicated to Coach Barnes and money was raised from many of the lacrosse community that showed up to share stories and celebrate his life and their sport.
Retired Athletic Director Scott Morrison told the Democrat and Chronicle, "He taught the kids as much about life as he did about lacrosse. He coached his last game in June and coached our team through the entire season. He was just so positive about everything and the way he fought this is a tremendous example for anybody."
He will be greatly missed by many.
Calling hours will be held Wednesday August 15 from 1 to 4 p.m. and 6 to 8 p.m. at Willard Scott Funeral Home, 12 South Avenue, and the funeral held the following morning, at 9:30AM at Immanuel Lutheran Church.
---