Ruller and Torrelli Win 200th
May 24, 2018 - Updated: The season would not be complete without acknowledging the milestone reached by Webster Thomas Head Coach, Rob Ruller and Fairport Head Coach Mike Torrelli who both reached the 200 wins mark during the season. Rob won his 200th with an 11-6 victory at Baldwinsville on May 12th. Mike won his 200th game with an 8-3 victory over Penfield on May 14tgh.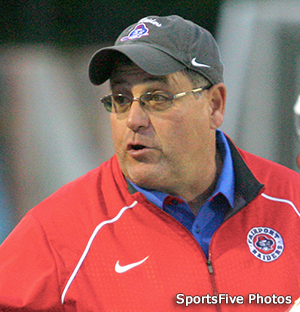 The two now join eleven others from Section Five who have made the milestone:
431 - John Pratt (Irondequoit)
371 - Randy Garrett (Fairport)
357 - John Johnson (Canandaigua)
288 - Harry Queener (Penn Yan)
266 - Mark Rice (Penfield)
253 - Al Henry (Mynderse)
243 - John Natti (Geneva)
236 - Brian Hobart (Penn Yan) - to 5/23/18
211 - Ernie Lisi (Irondequoit
206 - Joe Corcoran (Corning) *
* Joe Corcoran coached at Corning, which was part of Section Five for many years. His outsanding record of 206-36 only includes his time at Corning. He also helped to restart the program at Geneva in the 1950's and those number are not yet included.
The Webster community took time before the Pittsford game last week to note his accomplishment and give him a wooden stick made by Alf Jacques.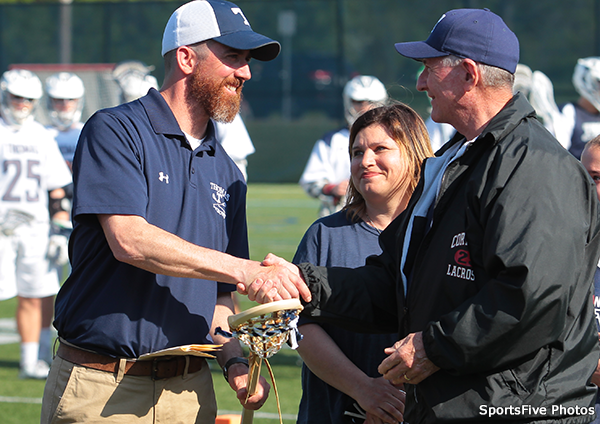 ---