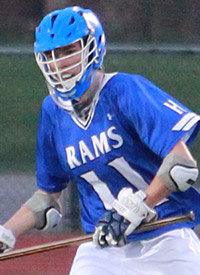 Nolan Harold
High School Information
Team:
Bath
Graduation:
2020 (Senior)
Position:
G/D - # 11
Search for News Stories
---
Section Five Awards and Honors
2019: Honorable Mention, All League 1st Team Defense (GRALL).
---
Comments

Comments and addition infomational can be provided by players, their parents or their coaches.
For information on submitting comments click here.
---
Varsity Scorebook Data
Year
Grade
Pos
Goals
Assts
Points
Saves
GA
% Svs
G Mins
2019
11
G/D
-
2
2
1
1
50.00
7
TOTALS
-
2
2
1
1
7
More stats for Nolan Harold.
SportsFive started collecting full records for Scorebook data in 2007.

The Information presented on this page comes from a variety of sources including game reports, League Chairmen, Coaches and local media. To request a change or to update information, use the submission link above.