Churchville Takes R-H
April 4, 2019 - Thursday: DAY IN REVIEW: On a cold afternoon and evening fourteen games were played today. Churchville-Chili used a strong second quarter to secure the 11-10 win over Rush Henrietta. The Saints scored the game winning goal with only 0:11 remaining on the clock with an unassisted goal from Patrick Mitchell. (Story Continues.)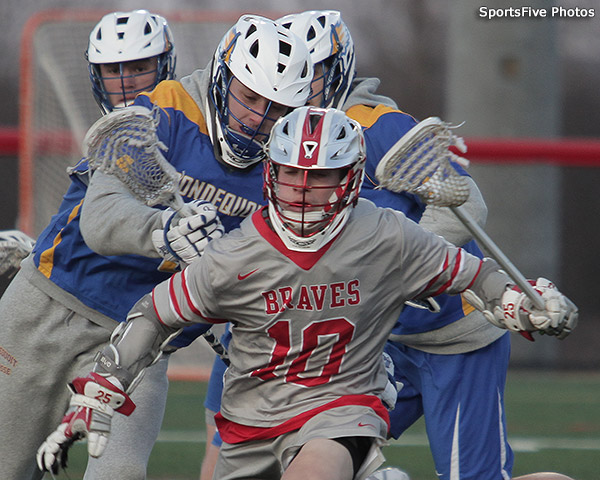 Brighton took an 8-6 halftime lead and defeated Penfield 12-8 behind the offensive leadership of junior attackman Lukas Stanat who is averaging over four goals a game thus far this season. Alexander Butcher recorded 10 saves (56%) for the Barons who will play CBA on Saturday. There is no report from Penfield at this time.
Brockport had a 5-2 lead at the half, but a surge by the Lancers in the second half gave Eastridge the 9-8 win. Justyn Hiscock scored 3g-2a, Zachary Hiscock added 2g-3a and Noel Nieves made 13 saves for the Lancers. Chris Parker had 3g-1a and Cole Beardsley had 1g-4a for Brockport.
Penn Yan used a six goal second quarter to help them beat Cazenovia (Section 3), 9-6. Conner Finger had 4g and Colt Smith added 3g to lead the Mustangs offense.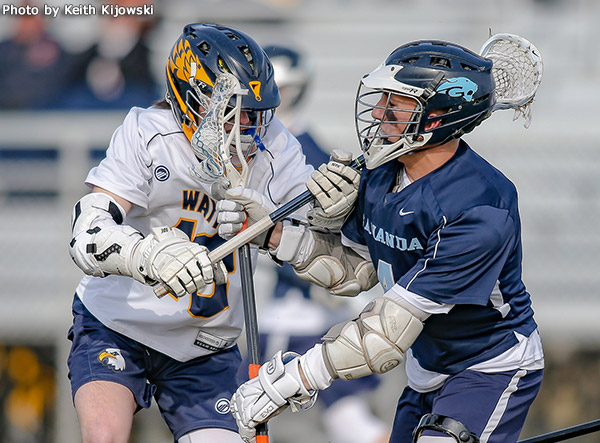 Pittsford held Thomas scoreless in the first half and they scored the first six goals on their way to a 7-4 win in Webster. Six different Panthers made the offensive book with senior attackman Ryan Dumont (2g) the only one to score more than one. Brecken Catalano made 7s (64%) for Pittsford. Thomas had two goals each from David Gutman and Joe Russo, while Ethan Ruller recorded 11s (61%) for the Titans.
Wyatt Smith won 18/18 face-off for Midlakes who beat Bloomfield-Honeoye.
Also winning today were Victor, Geneva, HFL, Greece, Canandaigua, Pal-Mac, Midlakes, Wayne and Fairport.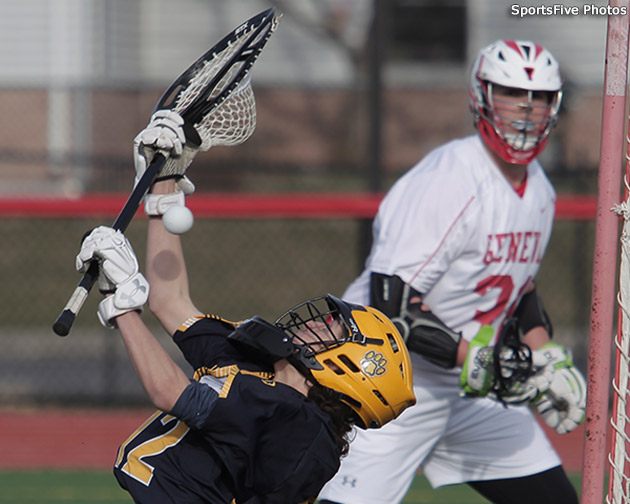 ---