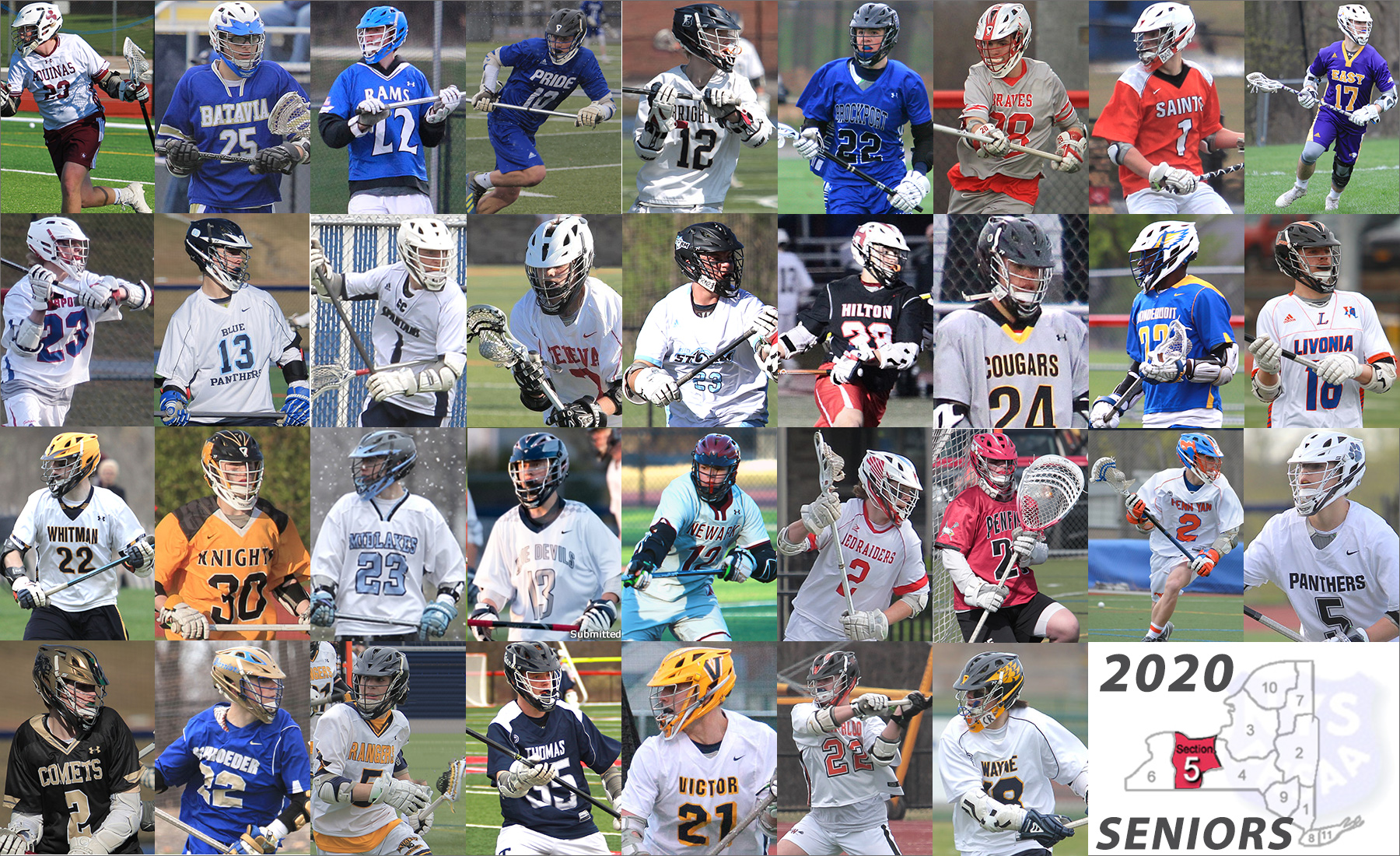 The Seniors of 2020
Although every player this season has missed their opportunities, the senior class, in many cases, had been looking forward to their last year for many years. As a small recognition of their accomplishments, the Coaches of Section V have helped to put together a list of the more than 320 members of the senior class of 2020.
---
---
Monroe County 2020 Seniors
Over one hundred and sixty-seven seniors were set to play on Monroe County teams split among three division. Fairport had the most seniors with twenty and Victor was right behind with nineteen.
BRIGHTON (13 Seniors)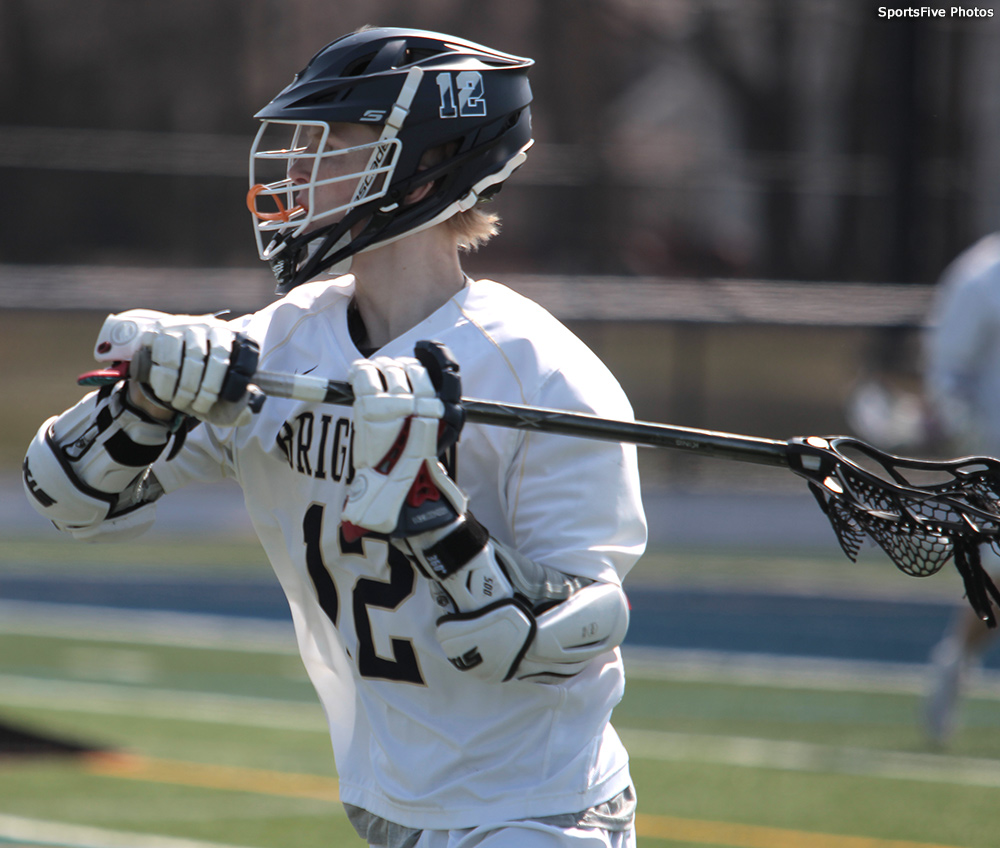 Brighton was looking to be among the finalists in Class B after their 14-5 record in 2019 and with almost all their leaders returning. Certainly, the offensive power of Hopkins bound Casey McDermott (31g-52a) and Princeton bound Lukas Stanat (70g-29a) would have produced some staggering numbers. McDermott would have been a five-year varsity player starting with 354 career points and had already been named a D&C Super Sixteen, All Section and All-League player and was #17 on the Inside Lacrosse Young Guns list. Stanat was also a Super Sixteen winner, and was also an All-Section, All-League honoree and was named to the 2919 All-Tournament team. The Barons were looking for control at the midfield with eight senior midfielders including Davis Goldfeder who hopes to play club ball at Pittsburgh and Calvin Tourangeau (11g-13a-32gbs). Alexander Butcher had a fifty-two percent save average in his junior year (1g – 115/106=52% 677mins).
BROCKPORT (10 Seniors)
Most of the Blue Devil offense from 2019 came from their seniors, so, although they were expecting ten new seniors for the 2020 campaign only some entered with previous stats and three were new to varsity. Leading the offense would have been attackman Dylan Vergari (34g-13a-23gbs ) who hopes to play at Brockport. Defenseman Ashton Howlett (4g-1a-70gbs) is set to go to Alfred and goalie Damien Stein is set to go to Clarkson.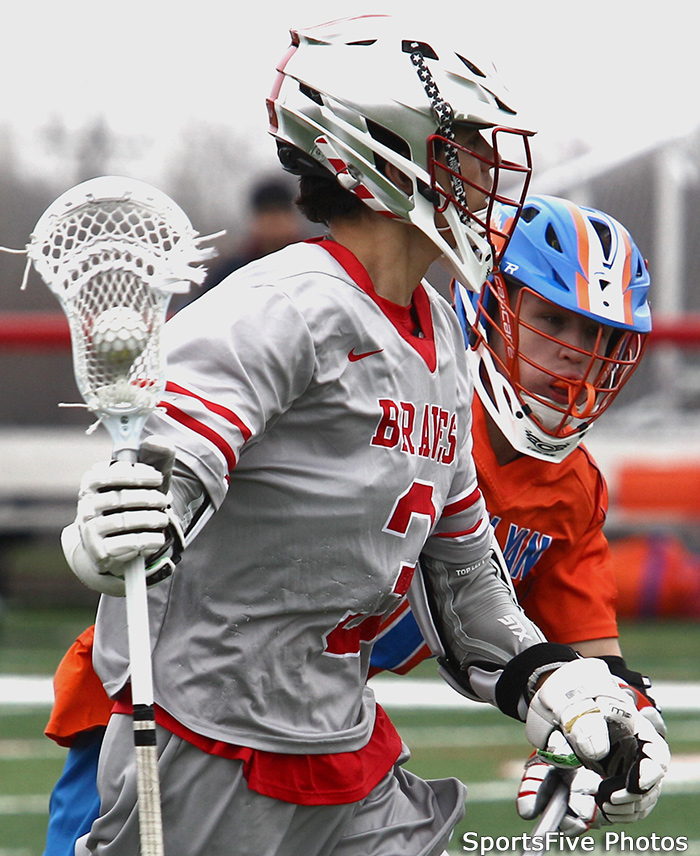 CANANDAIGUA (8 Seniors)
As usual, Canandaigua had a large squad in 2019 with lots of seniors figuring heavily into their successful 14-5 season. Eight juniors moved up with a number who were expected to shine. Face off Specialist Matt Vierhile (4g-1a-120gbs) won 168 draws (56%) and defenseman Joey Urlacher (2g-2a-24gbs-19tks) was named to the All-Tournament team and first team All-League. Urlacher is going to St. John Fisher College next year. Also a Finger Lakes All-Leaguer and All-Tournament pick was midfielder Casey Herod (22g-23a-13gbs) who will take a year at Phillips Exeter before looking toward St. Joseph's. Fisher also picked up defenseman Michael Cichetti (11gbs-10tks).
CHURCHVILLE-CHILI (11 Seniors)
There were lots of seniors on the 2019 roster and they were the players who scooped up the stats, but nine rising seniors and a couple of new varsity players were expected for the 2020 campaign. Defenseman Jadyn Moore is planning to play at Mercyhurst next year and defenseman Dakoda Andross (16gbs-2tks) and midfielder Aaron Meister (2g-3a-15gbs-1tk) were looking for their chance.
FAIRPORT (20 Seniors)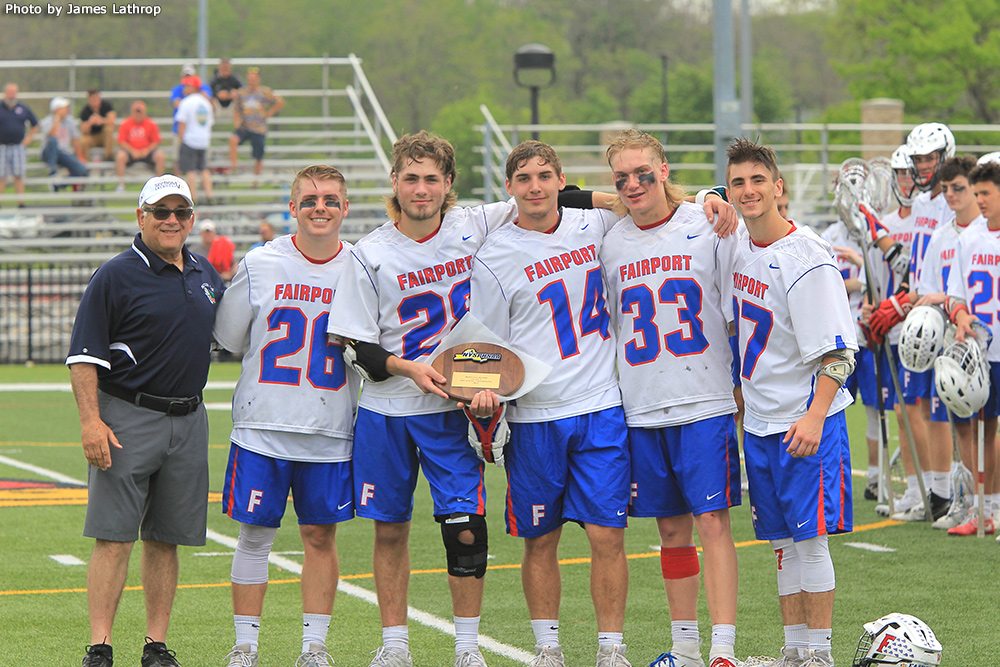 Fairport had the most senior players expecting to play in 2020 with twenty. A number were instrumental in the Red Raiders 18-3 record in 2019 and, as usual, many are planning to continue playing in college. Midfielder Gavin Ingalls (25g-10) is off to Mercyhurst, defenseman Nick Jasie is off to Boston University, Nick Klug will take his defensive talents to Delaware and midfielder Jacob Mueller will play at MCC. Geneseo bound goalie Tim Defendis was looking for an exceptional season, returning with almost 900 minutes in the cage in 2019 and with 143 saves (58%) which helped him earn a spot on the Class A All-Tournament team in 2019. Face off specialist Jake Knapp (3g-7a) won 216 draws (64%) in his junior year and was also an All-Tournament team honoree. He will attend the Air Force Academy next year.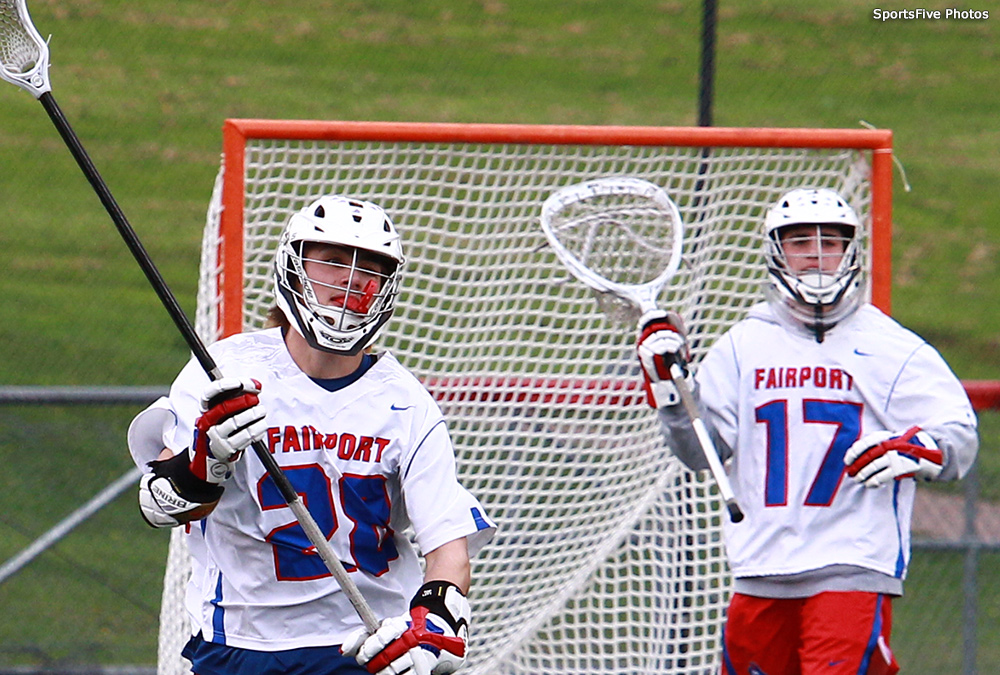 In the attack, the Red Raiders were looking to Alex Nicastro (16g-16a) who will go to Mercyhurst and Colin Peers (36g-22a) who was the Class A Tournament MVP, a first team All-League and second team All-Section returnee who will play at Cortland next season. Midfielder Klay Stuver (53g-16a) was a first team All-Section and All-League award winner who will take his talents to Cornell. The defense was to be anchored by UMass Lowell bound Tanner Soudan who earned All-League and second team All-Section honors as a junior.
GATES CHILI (8 Seniors)
The Spartans were looking for their eight seniors to step up in 2020. SUNY Brockport will get defensive midfielder, Blake Palozzi(24g-71-114gbs-7tks) who was a two-time All-League SSDM pick. Goalie Sam Servati saw 648 mins in the cage in 2019 and made 107 saves. He is moving on to SUNY Canton.
GREECE STORM (8 Seniors)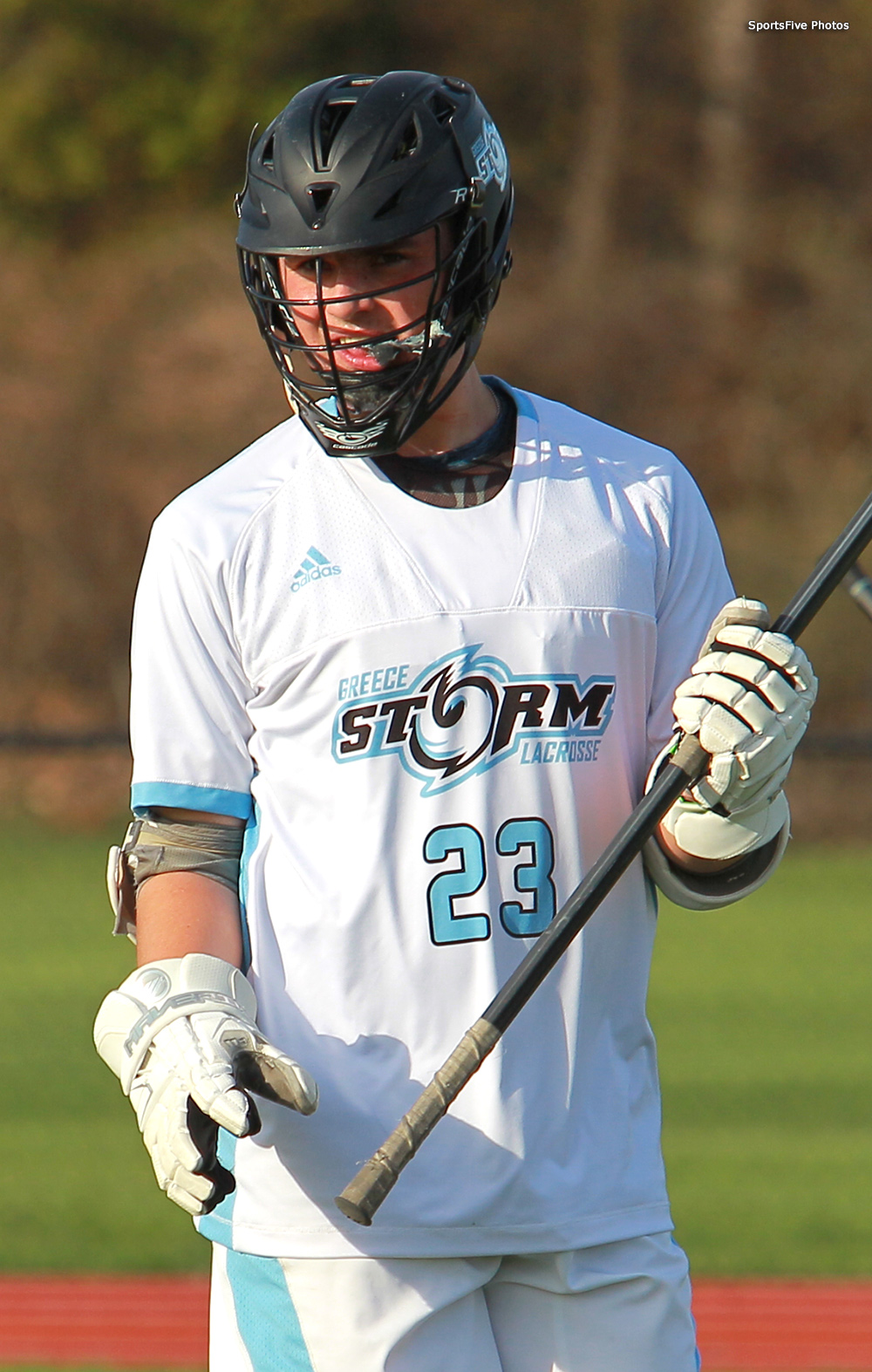 The Storm lost some significant seniors after their 11-6 season in 2019, but with leadership from their new eight seniors and the help of some key rising juniors, they were looking at another good season. Jake Hill (6g-2a-5gbs-2tks) will play at MCC next year and the defense was in good shape with Joshua Steinmetz (37gbs-14tks) who led the team in takes and was named to the first team All-League list. Right behind him was Andrew Leonardi with 28gbs and 12 takes.
HILTON (13 Seniors)
The Cadets had one of their most successful season to date in 2019 when they played in the Class A sectional championship game. With eleven seniors in 2019 scoring points, the 2020 senior class did not see a lot of playing time but were excited about their turn. Mercyhurst bound attackman Zach Boyatzies (40g-8a-10gbs) was the leader in goals and points in his junior year and earned first team All-League honors. Fellow attackman Ben Mitrano (21g-19a-24gbs) was back and was a second team All-Section player as well as a first team All-League winner who will continue to play at Marist.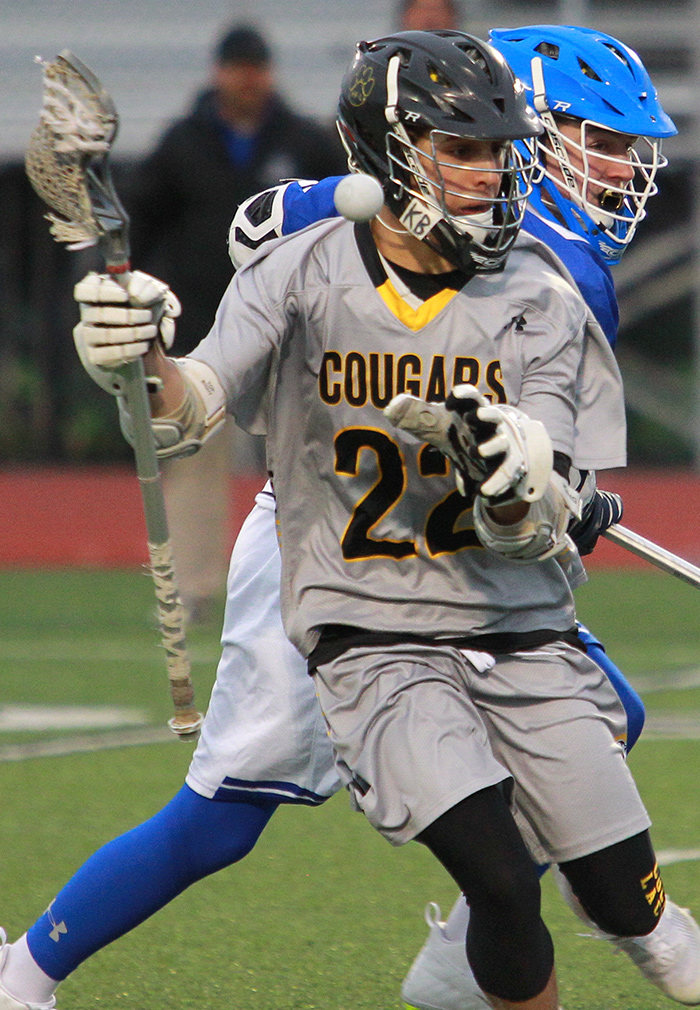 HONEOYE FALLS-LIMA (5 Seniors)
The 2019 team was a great mixture of younger and older players who led the team in statistics. Five seniors were expected to return in 2020 including offensiveman Shane Olin (31g-6a-17gbs-2tks) who led in goal production as a junior. Midfielder Peter Romig (7g-8a-15gbs-4tks) will take his love of the game to play club ball at Montana State University. Also moving on to club lacrosse is LSM Nate Hall (1g-1a-24tks) who will play at Iowa. Defenseman Chase Rorick (1g-1a-12gbs-11tks) will take his skills to Utica.
IRONDEQUOIT (4 Seniors)
The Eagle were 9-9 in 2019 and were looking to rebuild and improve in 2020, but would need underclassmen help with just four returning seniors. Two of the four was planning to continue their love of the game in college. Caden Mann who had sixty-one face off wins as a junior will play at Tampa and Johari Parker-Nash will continue at St. Andrews.
PENFIELD (11 Seniors)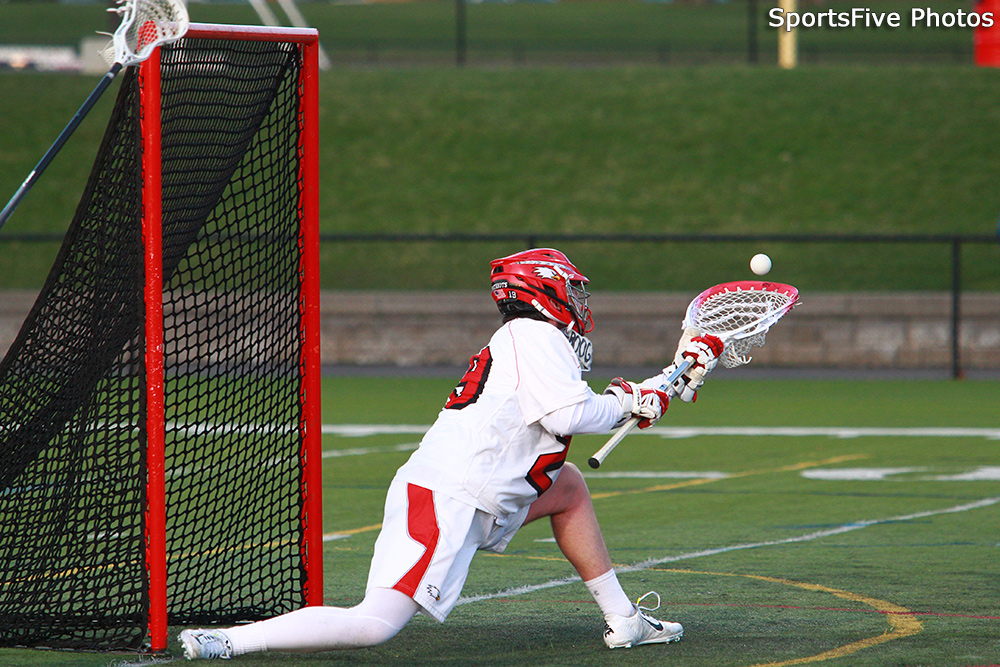 The 2019 team was dominated by seniors on the field, so the new seniors had limited experience. Five of the eleven are planning on playing in college. The team would have been in good shape in the defense with Travis Wagner (15gbs) who had 188 saves (58%) in the goal and with Buddy Pelish (22gbs-6tks) in front of the cage. Wagner, who was an All-League pick (and All-Tournament pick as a sophomore) is off to Le Moyne and Pelish will play at Haverford. Fellow defenseman Ben Wildman (5gbs-1tk) is off to Babson and Patrick McCarthy, another defenseman is planning on playing at MCC. Midfielder Jackson Grossman (2a-9gbs) is set to go to Geneseo. He was expect to play with Luke Condon (5g-7a-15gbs).
PITTSFORD (12 Seniors)
Twelve seniors were looking to return for the 2020 campaign and eight of them are planning to take their love of the sport on to college. Goalie Brecken Catalano who recorded 164 saves (59%) as a junior (258 career) will take his skills to Allegheny.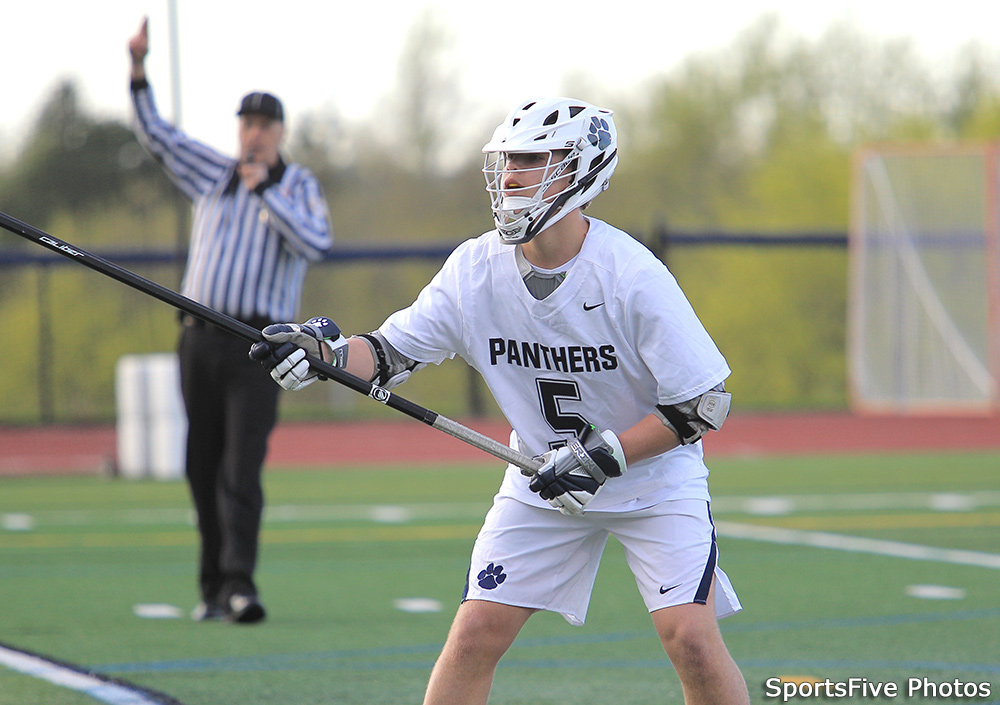 Midfielder Ben DiGiovanni (26g-17a-24gbs-9tks) was a first team All-League pick as a junior and will move on to Dartmouth. Quinnipiac bound midfielder, Daniel Maggio (3g-57gbs-4tks) led the team in ground balls as a junior. Michael Mascitti (1a-12gbs-2tks) is off to Geneseo, Nathan Strauf (6g-7a-13gbs-3tks will play for Ohio Northern, defenseman Jordan Testa (5g-2a-7gbs-1tk) will move on to Brockport and goalie Joey VanZandt (3gbs) will move on to Alfred State. Defenseman Connor Thornton (16gbs-10tks) was named to the All-League list will take his skills to Rollins.
RUSH-HENRIETTA (14 Seniors)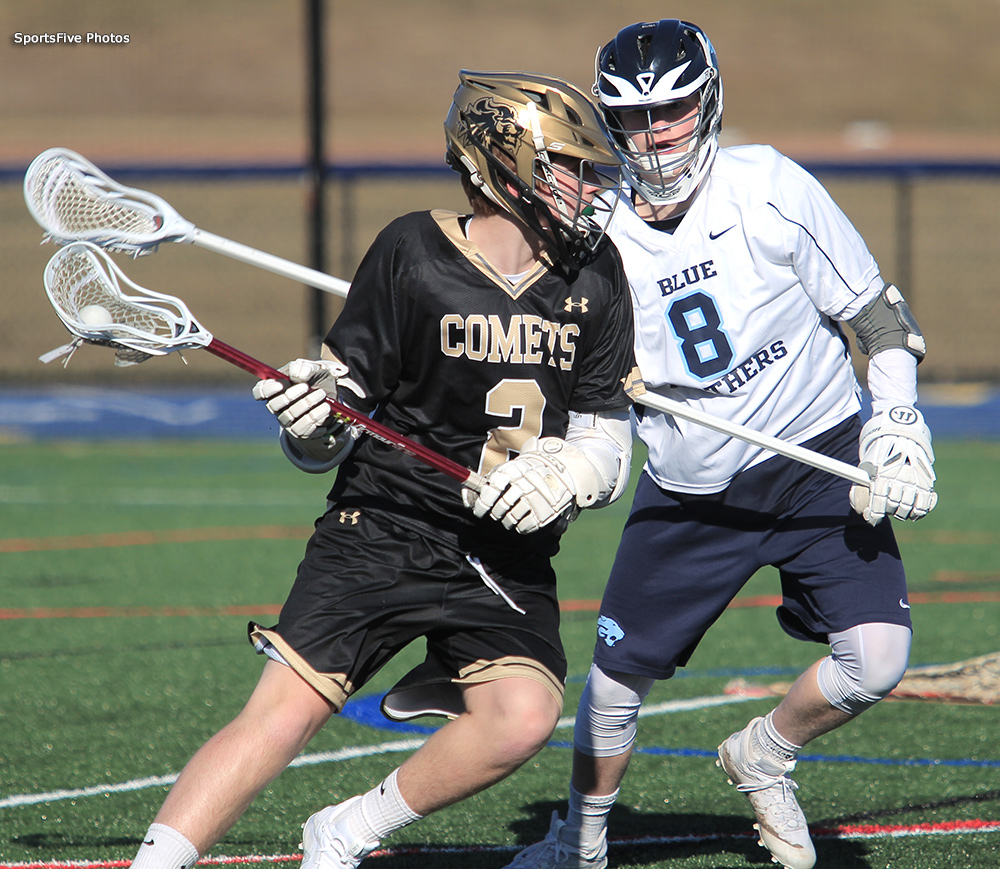 Rush-Henrietta was expecting fourteen seniors to return with important parts of their 9-8 season scoring returning. Attackmen Nick Cowie (40g-7a) and Gunner MacMillan (26g-37a) led in goals and assists in 2019. Cowie will play for Potsdam and MacMillan is set for Baldwin Wallace. Others planning on college ball are defensemen Tanner Clark (Lake Erie) and Jordan Coleman (Morrisville), Long Stick Middie Luke Delavak (Roberts Wesleyan) and midfielder Quinn Hargrave (Utica).
SCHROEDER (9 Seniors)
Schroeder expected strong returners on both ends of the field in 2020.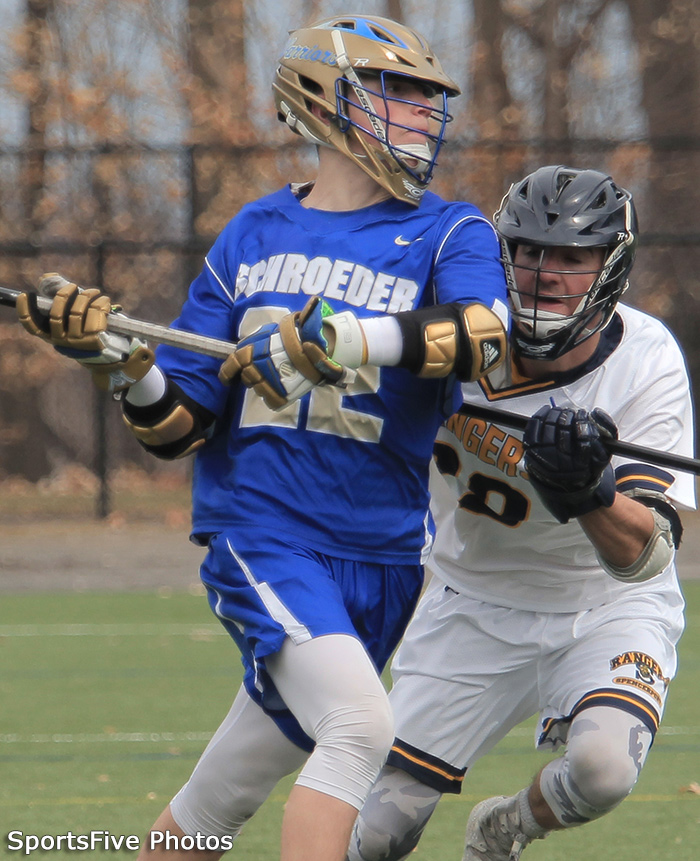 Geneseo bound Cole Bollin (17g-26a-27gbs-3tks) led the team in assists, Face off middie Travis Dear (6g-7a-80gbs-2tks) led the team in ground ball production. Defenseman Stephen Kay (1a-38gbs-20tks), who is headed to Clarkson, led the team in takes. Goalie Evan Alfano is off to Cortland, attackman Brennan Bitely (19g-6a-23gbs) will play for Elmira. Offensiveman Josh Hauman (27g-8a-11gbs) will be going to Alfred.
SPENCERPORT (4 Seniors)
The Rangers saw much of there offense from underclassmen ion 2019 and expected their four new seniors to step up in 2020. Attackmen Jaden White (6g-31-10gbs-2tks) who plans to go to Fisher and Todd Smith (15g-12a-24gbs-6tks) were expected to lead the offense. Defenseman Jason Pittman (6gbs-3tks) is set to go to MCC and in the midfield, Gage Baker-Brownie (8g-1a-30gbs-7tks) was expected to return.
THOMAS (2 Seniors)
It would have been a very young team for the Titans in 2020 with only two seniors returning and both were defenseman, Matthew Russotti and John Talen.
VICTOR (19 Seniors)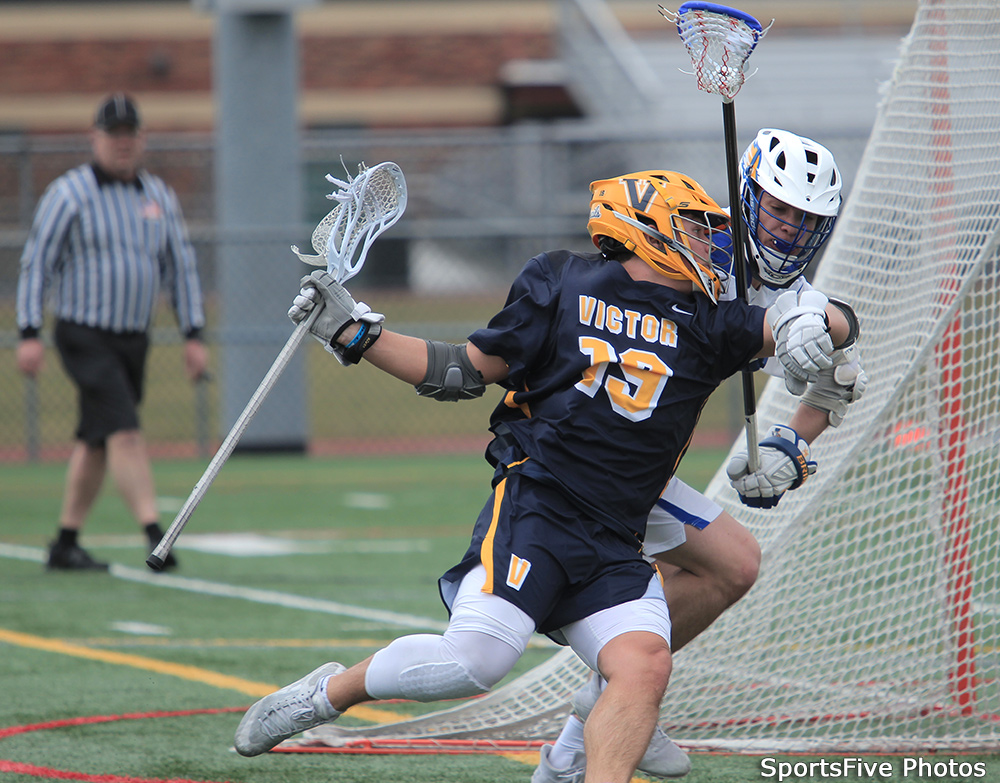 Next to Fairport, the Blue Devils had the next most seniors on their 2020 roster with nineteen and nine are expecting to play in college. The seniors were full of talent starting with face off wizard Regan Endres (9g-3a-99gbs) who won 262 draws (79%) and is one of three classmates who are heading off to Albany in the fall. Attackmen Joey Pezzimenti (55g-37a-14gbs-4tks) and Camden Hay led the team in goals and points and both will play at Albany. Both were All-Section and All-League winners and Pezzimenti was a D&C Super 16 winner as well. A third attackman, Alec Russell (21g-5a-14gbs-1tk) will go to Le Moyne. Others playing in college are goalie Michael Calianese (FLCC), Shea Newell (Mercyhurst), defensemen Ethan Roberts (Seton Hill), Cameron Germain (St. Bonaventure) and Connor Salamida (Hilbert).
---